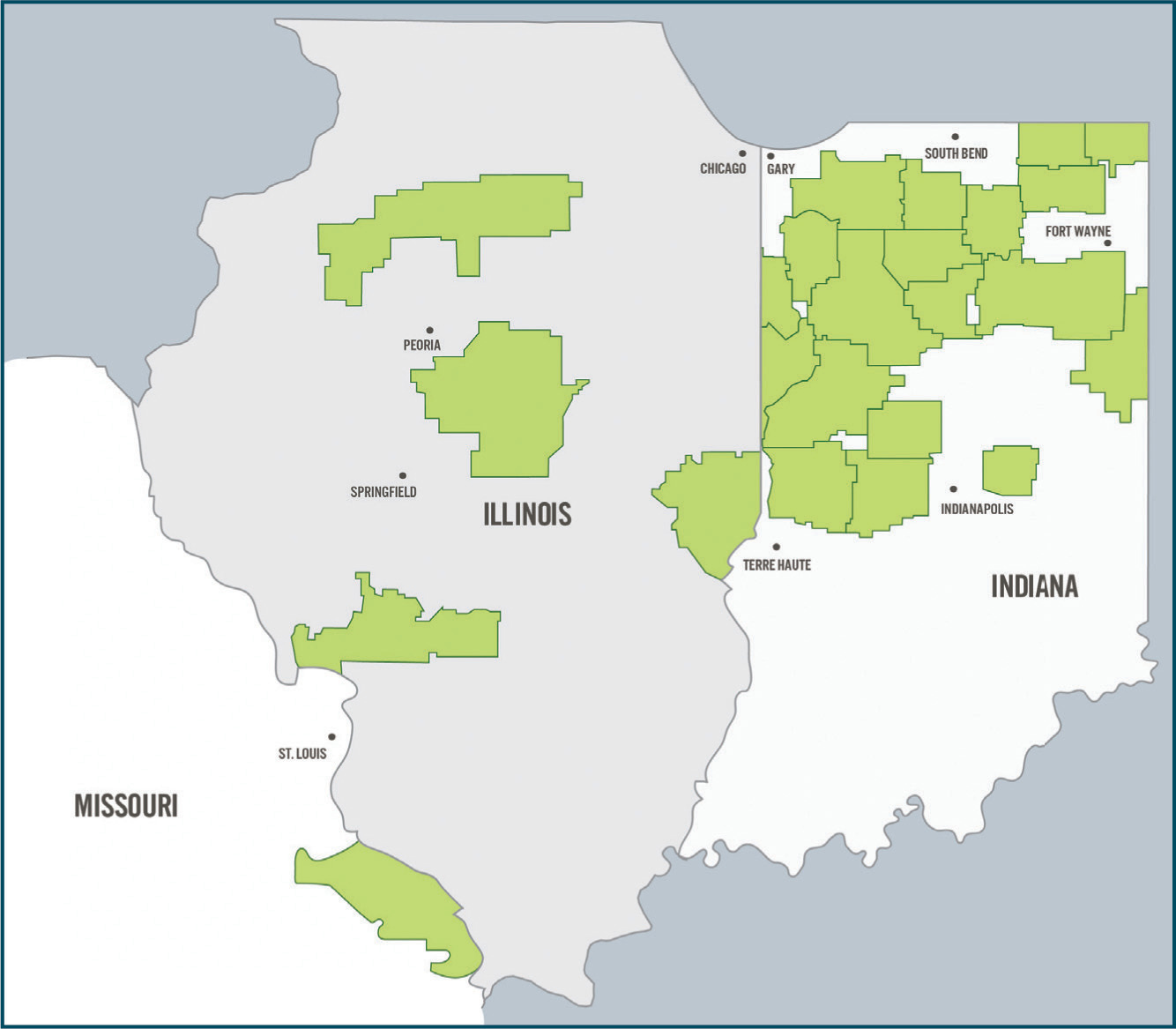 No matter your job, a business owner lives in your house: you!
As a member of your local electric cooperative, you are actually an owner (a member-consumer) of the organization! Electric cooperatives sprang up across the U.S. in the 1930s as towns and cities across the nation gained access to electricity. The Rural Electrification Act in 1936 provided a way for residents in a community to join together and gain low-interest loans to create a member-owned electric cooperative. Today, more than three dozen electric cooperatives power communities across Indiana. You benefit from being a member-consumer of your local electric cooperative in multiple ways:
You have a direct say in how your co-op operates.
Every year, each local electric co-op hosts an annual meeting that includes the election of cooperative members to the organization's board of directors. The directors are elected by fellow co-op member-consumers; they are not shareholders located in an office somewhere far away. You may even personally know some of the members of your co-op's board!
Financial decisions are made with you in mind.
The programs offered by your local electric co-op are created based on what is in the best interests of the co-op's member-consumers. Your co-op offers Power Moves® rebates for energy efficiency upgrades, which can lower your long-term energy costs. Your local electric co-op may even retire patronage — the co-op's equivalent of profits — which are returned to members as financial conditions allow. The financial benefits stay in your community — not given as dividends to shareholders far away.
We're a co-op of co-ops!
Wabash Valley Power Alliance was created by member co-ops and is owned by the 23 cooperatives it serves in Indiana, Illinois and Missouri. And as a cooperative serving more than 321,000 families and businesses, we also plan with you in mind: Our power supply portfolio features diverse resources to safeguard against price volatility for any particular resource. In the past few years, we've added more alternative energy sources, such as wind and solar, as they have become more competitive compared to other energy sources. This is done to ensure you receive affordable, reliable energy.
---
You can visit your co-op's website to learn more, including about your co-op's history and programs available to the community. And the next time you flip on the light switch, you can do so knowing that you are part owner of the cooperative powering your day!