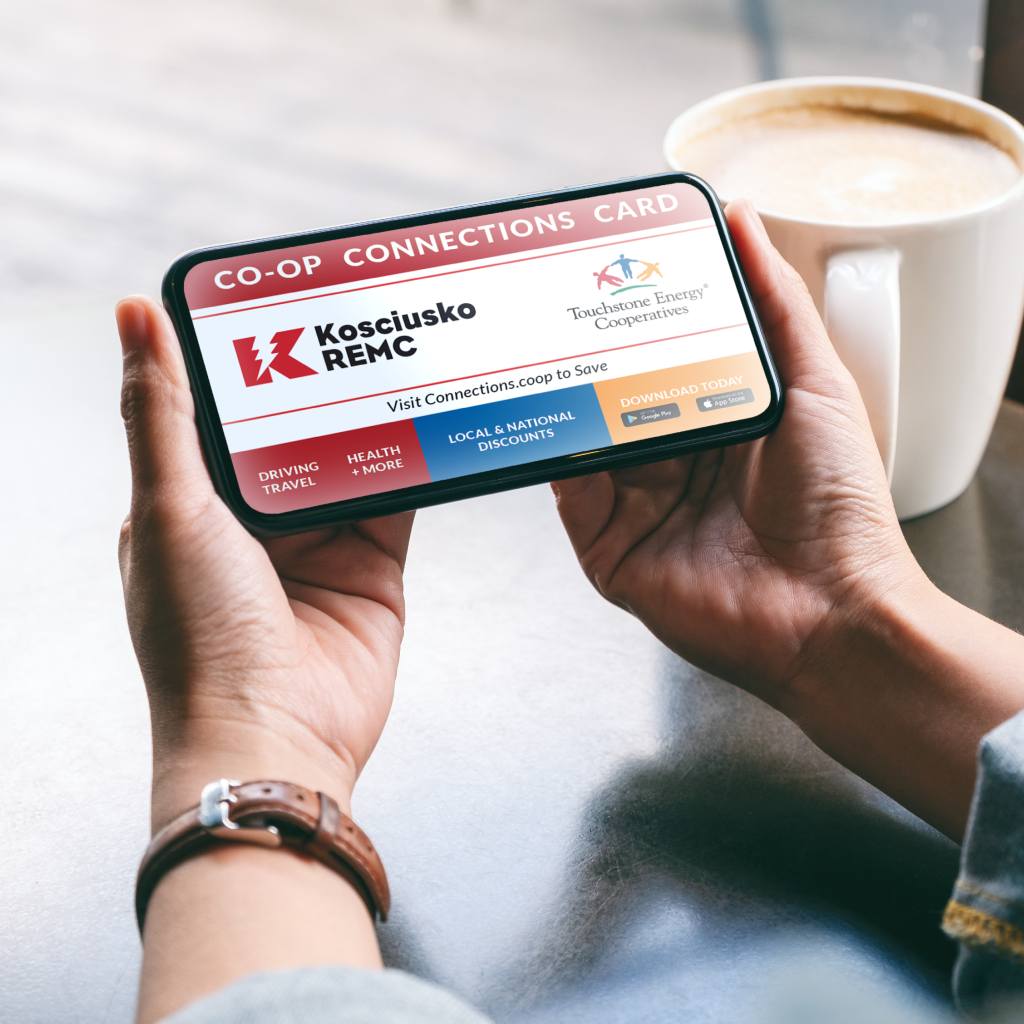 At Kosciusko REMC, we are always looking for ways to help our members save! Did you know the Co-op Connections digital card app offers thousands of national and local deals on products and services?
These discounts include pharmacy, dental, vision, hearing, chiropractic, insurance, online retailers, technology, hotel discounts, discounts on concert tickets and so much more.
Over thirty local businesses currently offer discounts through the Co-op Connections program, and we are actively adding new local businesses.
Start saving today! Visit kremc.com/co-op-connections-card and click or tap on the Co-op Connections Card to sign up.