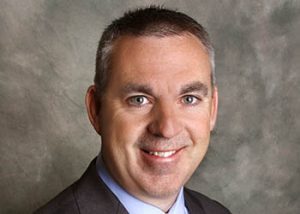 By Steve Seibert
The holidays are a time of year that many of us eagerly anticipate. For me personally, I look forward to more time spent with family and friends. However, given the hustle and bustle of the season, the holidays can also offer an opportunity to slow down and reflect. All of us at Southern Indiana Power are grateful to serve you, the members of the co-op.
Reflection
In looking back, I'm grateful that we were able to make a positive impact for our members and our communities. Thanks to your contributions, we've distributed over $413,000 through Operation Round Up since the program's inception. We were able to help 14 not-for-profit organizations in 2019 and award four local high school students with $500 scholarships.
There are other ways we help our members throughout the year, whether we're providing information about our community solar and appliance recycling programs, or helping you find ways to save energy at home.
Looking Ahead
As we look ahead, we recognize that our members have a valuable perspective, and that's why we continually seek your input. In order for us to receive that input, we are making some big changes to our annual meeting registration and voting procedures.
Southern Indiana Power is adding a mail-in registration/voting option to our current in-person voting at the annual meeting. The goal is to provide members more opportunities to register for the annual meeting and participate in electing your board of directors. Whether you're a first-time participant or long-time voter, we encourage all members to register for the annual meeting and participate in the director election process. Prior to the annual meeting, members will receive mail-in ballot materials at their billing address with complete instructions for registering and casting their votes. The 81st annual meeting is scheduled for April 21, 2020. Look for reminders in your co-op bill and on social media, and be on the lookout for your official registration and ballot in the mail. Only ballots returned in the envelope provided and completed per the instructions will be accepted. Southern Indiana Power's attorney will receive, count and report the registration and election results for the co-op at the annual meeting. Members will continue to have the option to attend the annual meeting and cast their ballots as in years past. With your input, 2020 could be a record year for member engagement.
As we prepare for next year, we look forward to the opportunity to serve you and our communities. On behalf of the Southern Indiana Power employees and directors, we hope your holidays are merry and bright!