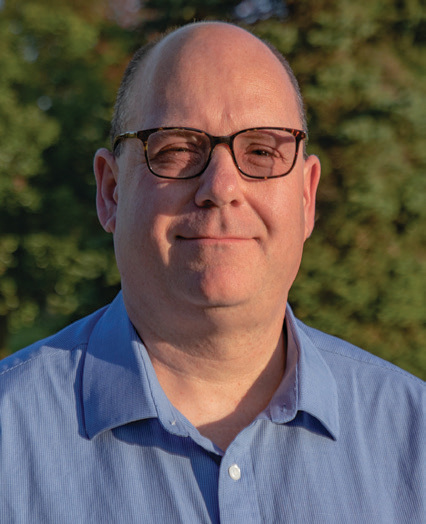 Recently, Kosciusko REMC welcomed Jonathon Bailey to the team as a Level 3 system administrator. Bailey comes to KREMC with over 25 years of IT experience. He was excited to be offered the position. "The interview was engaging and made me want to work here. I am glad I got the opportunity to do so," Bailey said.
Bailey looks forward to collaborating as part of a team. "There's something special about working with others toward a big, common goal," Bailey elaborated. "It's great to see that my work contributes to the growth of the company."
When not at work, Bailey run 5Ks most weekends and has completed 27 this year alone. "I'm working on getting my time below 40 minutes. I just started running last year," he said. Bailey is learning to play the bass guitar and enjoys cooking as well.
According to Bailey, his first few weeks on the job at KREMC have been full of learning, collaboration, and planning. "It's been a lot of fun, and a great group to work with!"