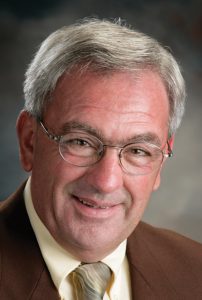 The annual meeting is one of our favorite events of the year, but protecting the health and well-being of Warren County REMC's members, employees and board of directors comes first. There are just too many uncertainties brought on by the COVID-19 pandemic right now, so we made the tough decision to transition our annual meeting to a virtual format this year.
While we will not be hosting an in-person event, we are fortunate to have in place options for you to attend from the comfort of your home.
Our cover wrap for this issue (the four pages "wrapped" around the actual magazine) details how you can cast your vote for your board of directors. It also includes other pertinent details about the meeting, scheduled for Oct. 1 at 7 p.m.
We ask you to complete the mail-in ballot and send both sides of that ballot to our office by Sept. 25. This will provide plenty of time for us to receive your votes, count the votes and report the results to you during the virtual annual meeting.
We will conduct the meeting via an online Webex meeting or you can choose simply to call in and listen to the meeting via phone. During the virtual meeting, we will conduct the business meeting and announce the results of the elections. The cover wrap provides details on how to "connect" to our virtual meeting.
We are all going to miss the in-person meeting — but what we are going to miss most is interacting with you, our members. However, your safety, and the safety of our employees and our board, is our top priority right now. Thank you for your understanding as we work toward a new meeting format and voting option to fit with our current environment. I hope you will join us on Oct. 1. See you online for the Warren County REMC Annual Meeting!