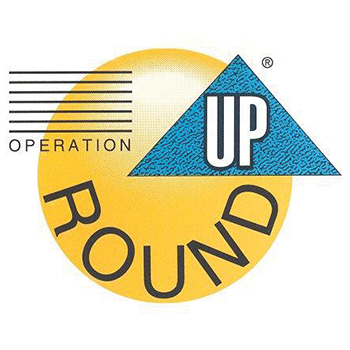 It's your spare change that is making a big difference in our community. Thanks to our participating Operation Round Up members for allowing their bills to be rounded up each month to the nearest dollar. Since the beginning of the program in January 2002, over $640,000 has been given back to our community. The money has been used by organizations who serve all sectors of our community — youth, seniors, young families and everyone in-between.
The fourth quarter distribution of Operation Round Up funding totaled $16,900 and included grants to:
LaGrange First Church of God's Night to Shine, which was awarded $3,500. Night to Shine is a prom for people with special needs aged 14 and older. It is sponsored in part by the Tim Tebow Foundation. The funds will be used to help pay for the catered meal for guests.
South Milford Improvement League, which received $3,500 to help rebuild the military monument in South Milford. The monument has stood for almost 100 years and the new site will extend its longevity.
Children First Center, which received $2,100 to help prevent child abuse and neglect in LaGrange County. Its mission is to "Help Families Be All They Can Possibly Be." The center provides voluntary preventative services to families who need extra parenting support.
LaGrange County Soil & Water Conservation District, which was given $1,700 to help purchase a "Woodsy Owl" costume, giveaways and related materials to educate younger generations on the value and importance of conservation work.
Erin's House for Grieving Children, which was granted $2,100. Erin's House provides support for children, teens and their families who have experienced a death. For those unable to travel to Fort Wayne, the organization provides in-school support groups called Classroom Companions at Lakeland Primary School and all Prairie Heights schools.
Prairie Heights Youth Basketball, which was given $1,500 to buy jerseys, basketballs and training equipment for up to 100 youth at Prairie Heights Elementary and Middle Schools.
Little Laker League, which received $1,500 to purchase new helmets, pads, footballs and other equipment for the league that has 43 participants.
Community Harvest Food Bank, which was granted $1,000 to help support the Farm Wagon Mobile Pantry Program in LaGrange County. The bank provides families with fresh, healthy foods that some are hard-pressed to obtain or afford.