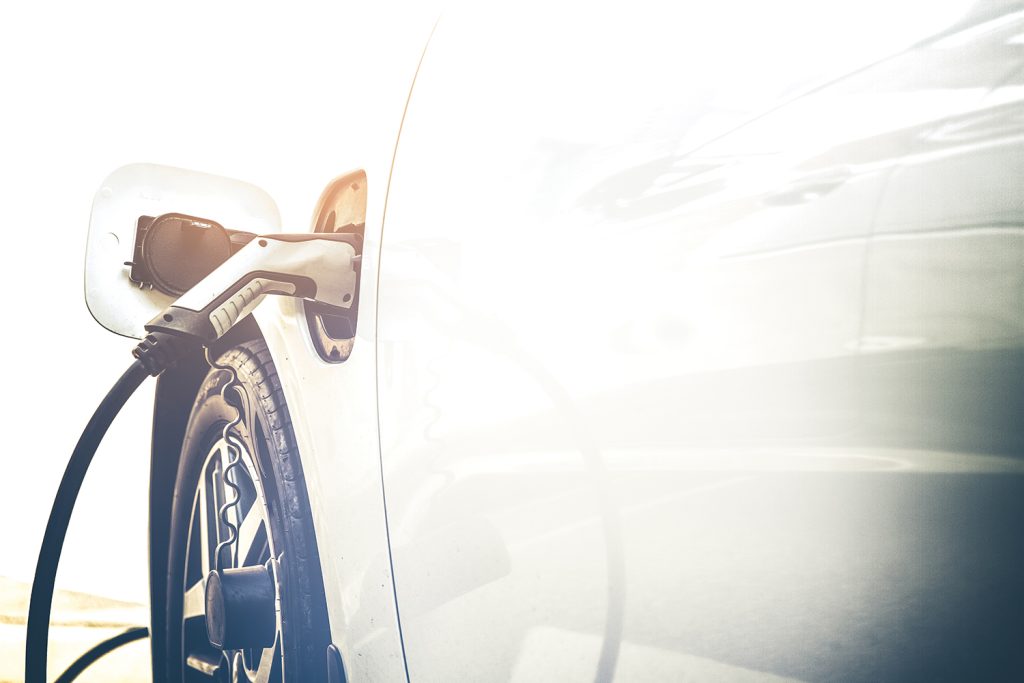 At Harrison REMC, we do everything we can to avoid cost increases while maintaining the quality of service you deserve and expect. There is a lot of buzz going around regarding electric vehicles and the impact they will have on the grid.
The truth is: EVs will greatly impact the grid, and it is up to members to decide if it will be positive or negative. We have the potential to exacerbate an already strained grid that is in the process of major transitions and improvements, or we could use this technology to help balance use and keep our prices low. This all depends on the members' understanding of the best time to charge. This is why we take the responsibility of educating members on electric vehicles so seriously.
Harrison REMC decided to lease an all-electric Chevy Bolt back in September 2019. We needed an errand vehicle for our office staff and wanted our employees to gain experience with EVs. We also made it available for members to see and test drive and often have it on display at community events. We use these opportunities to connect with members who are considering EVs or simply have questions or concerns about the new technology. We want members to have the information necessary to adopt this technology in an effective way if they choose to do so. No, we are not in the business of selling cars. We are in the business of distributing electricity. REMC works to keep up with the newest electric technologies so we can assist members with using and managing them efficiently.
To manage EVs efficiently, REMC suggests that members avoid charging electric vehicles during times of high cost and low capacity. REMC is incentivizing members to charge at low-cost times when the grid has high capacity or even a surplus. Luckily, electric vehicles can easily be programmed to charge automatically during these times. Just plug in your vehicle whenever it is convenient, and charging will begin at the time you have programmed it to do so. Charging during these low-cost times will result in transportation savings for the vehicle owners, but it will also benefit the grid and all cooperative members. When we can sell more electricity at a lower cost and reduce demand, the average cost of electricity comes down for all members.
One way we are working to make sure that EVs assist our efforts to keep your electric service reliable and affordable is by revising the Time-of-Use (TOU) rate to include a new "super off-peak" period. The TOU rate is optional and the price you pay changes depending on the time you use electricity. Those who can move their electricity usage to times where the cost is lower for us to make it (off-peak periods) can save money on this rate. The "super off-peak" period, which runs daily from 11 p.m. to 5 a.m., allows members to get their electricity at an even lower rate than ever before at just 5.31 cents per kWh. This rate was altered to incentivize members to move some of their electric use to a time when we can provide reliable service at a lower cost. If your car is normally home during that "super off-peak" time, it is a way to further reduce your transportation cost and help bring the average cost of electricity down.
We are also working with Hoosier Energy, our power supplier, to implement programs that help us learn how EVs are affecting our service. The Cooperative Charge program provides members who get fully electric vehicles with a free level two charger for their home in exchange for sharing their charging data. (Please check our website for details.)
There are big challenges ahead as more and more electric vehicles will be powered by the electric service we provide. Your local co-op is working hard to educate members to assure we can continue to provide reliable and affordable electric service.
---
Attention EV owners
View the Time-of-Use rates online at bit.ly/harrison-tou-rate-tariff.
Check out our super off-peak rate for more savings!
Super off-peak hours
25% of yearly hours
5.31 cents/kWh
All months
11 p.m. to 5 a.m.