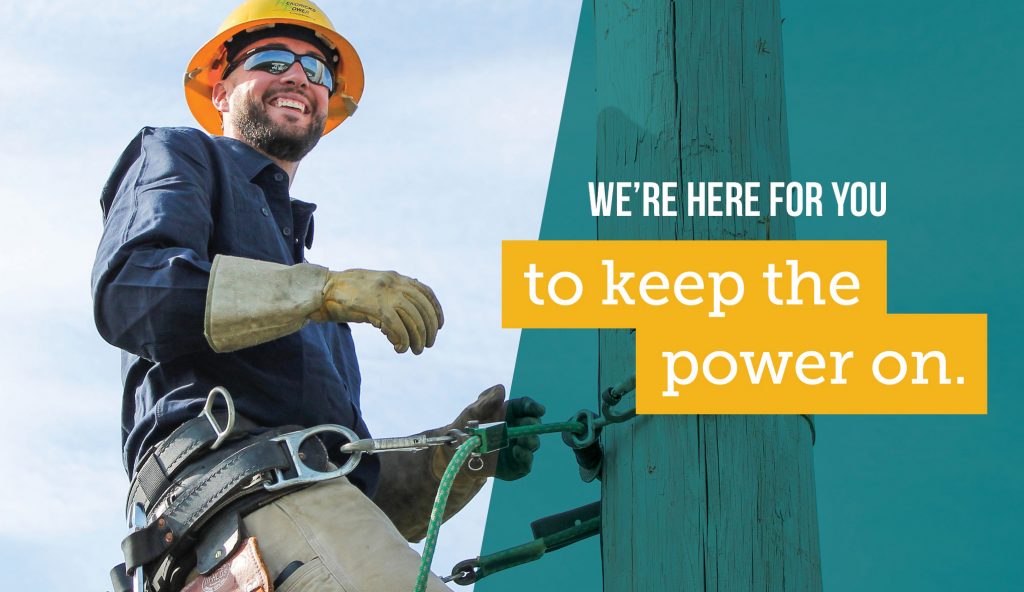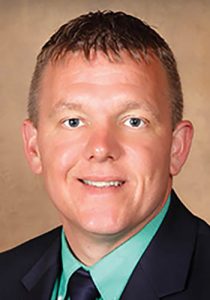 In our ever-changing world, Orange County REMC's commitment to our members is the same. We know you're focused on keeping your family safe, while also being as busy and productive as you can. And, Orange County REMC is focused on powering your world — however that may look. We're here for you.
Our team is proud to power our community when it matters most. We want to assure you our team is committed to providing you with the quality service and value you expect from Orange County REMC.
Working for you
While working within local and state guidelines for the COVID-19 situation, our line crews continue to perform much of their normally scheduled work, with modifications to maintain social distancing. As always, we are on alert and are ready to respond to any outages or issues you may experience.
At press time of this publication, our lobby remains closed, but our office staff is still available to help you. We are thankful for modern technology that allows many of our business functions to be completed remotely. As always, the phones will be answered when you call.
We continue to monitor the guidelines for re-opening Indiana laid out by Gov.Holcomb, as well as assessing the situation in our local counties. We will publish information in this magazine and online when we are able to open the REMC lobby to public traffic again.
Alternate ways to pay your bill
Even when we are able to open our lobby to the public again, we would like to proceed with a "slow open." That means, we ask our members to continue using remote options to pay their electric bills or get information about their accounts. Most transactions can be completed electronically and over the phone. For members who prefer mobile options, we have the Smarthub app. We also have various options through our website.
Disconnects still suspended
This extended period of economic uncertainty has caused hardship for many families. At this time, we continue to suspend service disconnects and late fees. If you are having trouble paying your bill, please contact us. We can work with you set up payment arrangements.
Getting back on track
In early May, Gov. Holcomb rolled out the Back On Track Indiana program, which is a roadmap to safely re-open Indiana. Details and timelines for each stage of the re-open can be found at the website, www.backontrack.in.gov.
Although it may be a bit longer before we return to business as usual, our focus is on keeping your life as normal as possible. As the public health response, recommendations and mandates continue to evolve, Orange County REMC will continue adjusting to meet your needs. Please continue to visit www.myremc.com and our Facebook page for updates. We're here for you.