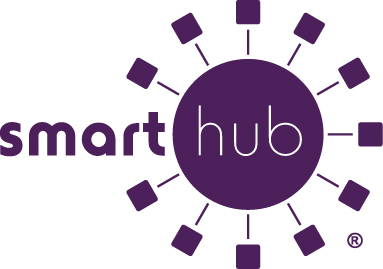 Our free Smarthub app makes it simple and convenient to do the following:
View your bill
Make secure payments              
Access your electric account
Check your electric use
Compare monthly electric bill
Communicate directly with the co-op
Notify us of an outage
Add notifications that you would like to receive by email or text message.
For those of you who appreciate having lots of data to compare, Smarthub lets you analyze your electric use, and do an easy comparison with the online tools. Curious about your average billing? It will tell you that too. Wonder how weather affects your electric bill? You can see a report that details the average temperature and your electric use for each month in the period you choose.
Download the FREE mobile or tablet app in the Apple App Store or Android Marketplace. If duplicates appear, the correct app is provided by our partner, National Information Solutions Cooperative (NISC).  You can also find the app by going directly to smarthubapp.com.
Don't have a tablet or smart phone? No problem. You can use the SmartHub interface from your computer. Just go to www.myremc.coop and click on 'Pay Online Now."