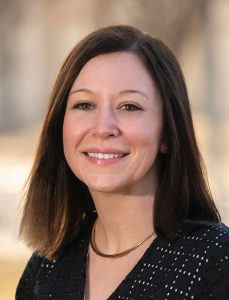 My family's return to Indiana and the transition to life in Bartholomew County has been a little different than originally envisioned. We didn't anticipate it would be happening during a pandemic.
We had expected to meet you in person at our BCREMC annual meeting, originally planned in April. As I am penning this letter, we are gearing up for our co-op's first-ever virtual annual meeting. While I am especially grateful to have a safe alternative to this annual event, I still wish we could host you as we always have.
My first day as CEO was on April 8. Instead of the formal transition happening at our annual meeting, it occurred when a major storm blew through and wreaked havoc on our distribution system. Over the next 24 hours, we had to restore our grid.
During my career, I have learned that bad weather may come in the form of wind and rain, but a storm can also appear as unexpected events and challenges.
In the electric industry, these literal and figurative storms can bring us together. Through these trying times, the commitment of our fellow employees becomes even clearer. We're reminded of how it takes a team to restore power and to best serve you, our members.
I am thankful that these storms have shown me how committed BCREMC's board of directors and our employees are to you. Further, I am thankful to you for your support in these tough times.
Regardless of the challenges of this pandemic, we have seen our member satisfaction scores continue to climb and our system reliability at record levels as well. We have received numerous notes and posts of gratitude as we weather this storm. These things are what continue to motivate us in our pursuit of continual improvement.
My husband, Heath, and I are elated to be members of this community, and we will greet you with huge smiles and handshakes eventually! Until then, know we feel so fortunate to have found our home here in Bartholomew County.