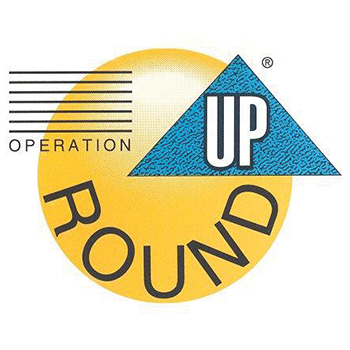 Do you contribute to Operation Round Up through your bill each month?
If you're part of the nearly 80% of members who do, thank you for starting 2023 off right with your donation. Your spare change supports many local organizations throughout the year!
For those who need a refresher, LaGrange County REMC's Operation Round Up program allows members to round up their electric bills each month. This money is then put into a fund and given back locally through community grants each quarter.
You may think it's just a bit of extra change, but to the nonprofit organizations who receive these grants, it's so much more.
The first quarter distribution of Operation Round Up funding went to the following organizations:
LaGrange County Parks was awarded $1,800 to help provide children's games, horse-drawn wagon rides and a puppeteer at its Maple Syrup Days on March 18-19. With the grant, the department can offer fun and educational activities free-of-charge to the public.
Wolcottville Youth Sports was granted $1,500 to go toward the purchase of baseball equipment and field topping for its fields in Wolcottville.
Prairie Heights High School received $1,500 to be directed to its Esports program. The money will be used to help pay for computers (including monitors, keyboards and wiring) that students use for the program.
Community Harvest Food Bank was awarded $1,000 to help offset the costs associated with the LaGrange County Farm Wagon. This is a mobile pantry program that operates with refrigerated trucks that make weekly stops at the old IGA parking lot in Wolcottville. The organization distributes food to an average of 87 families each week.
For local nonprofit organizations that are seeking funding for a project, please fill out and return an application to the LaGrange County REMC office by Monday, April 3, to be considered for the next round of Operation Round Up disbursements. Applications can be downloaded from the REMC website, lagrangeremc.com.