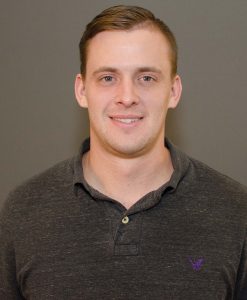 Applications are being accepted for the Bartholomew County REMC – Alex Barkes Memoral Scholarship. This scholarship is administered by the Heritage Fund — the Community Foundation of Bartholomew County. This fund was established by Bartholomew County REMC in memory of Alex Barkes. Barkes was employed by Bartholomew County REMC as the network administrator. He exhibited a strong work ethic and positive attitude. Those who knew him will not forget his contagious, enthusiasm for life.
The scholarship fund will award a total of $6,000 for the 2019-20 academic year. The funds are available to graduating high school seniors, as well as, adults who wish to return to school after spending time in the workforce.
Applicants must be residents of Bartholomew County or members of any Bartholomew County REMC household from Decatur, Jackson and Jennings counties. They must plan to attend an accredited post-secondary institution in pursuit of a technical certificate, associate degree or bachelor's degree. Students must have a high school or college GPA of at least 2.0 on a 4.0 scale or a 5.0 GPA on a 12.0 scale.
The application site can be found here: https://hfbcscholarships.communityforce.com.
Apply by completing the Combined Scholarship Application. All applications must be submitted by 4 p.m. on Friday, Jan. 10, 2020.