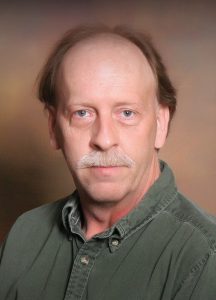 Larry J. Clements, age 54, of Paoli, passed away April 1 at IU Health Paoli Hospital. He was born Feb. 9, 1966 in Fort Riley, Kansas, to parents Arthur Clements Jr. and Diane (McMichens) Clements. He married Teresa Morrison on April 2, 1988.
Clements worked as a meter technician for Orange County REMC since July 1997, and was a volunteer firefighter for both Paoli and Southeast townships. He was also a National Weather Service Skywarn Certified Storm Spotter and a was member of Indiana Dodge Club.
Survivors include his wife, Teresa Clements of Paoli; two sons, Nicholas Wininger and James Clements, both of Paoli; a daughter, Charity Wininger of Paoli; a sister, Lea Ann Clements-Gowins of Ohio; and his grandchildren, Elijah, Isabella, Aiden, Bryson and Cashton.
He is preceded in death by his parents and grandparents Helen and Wilson Roberts, and Arthur Sr. and Doris Clements.