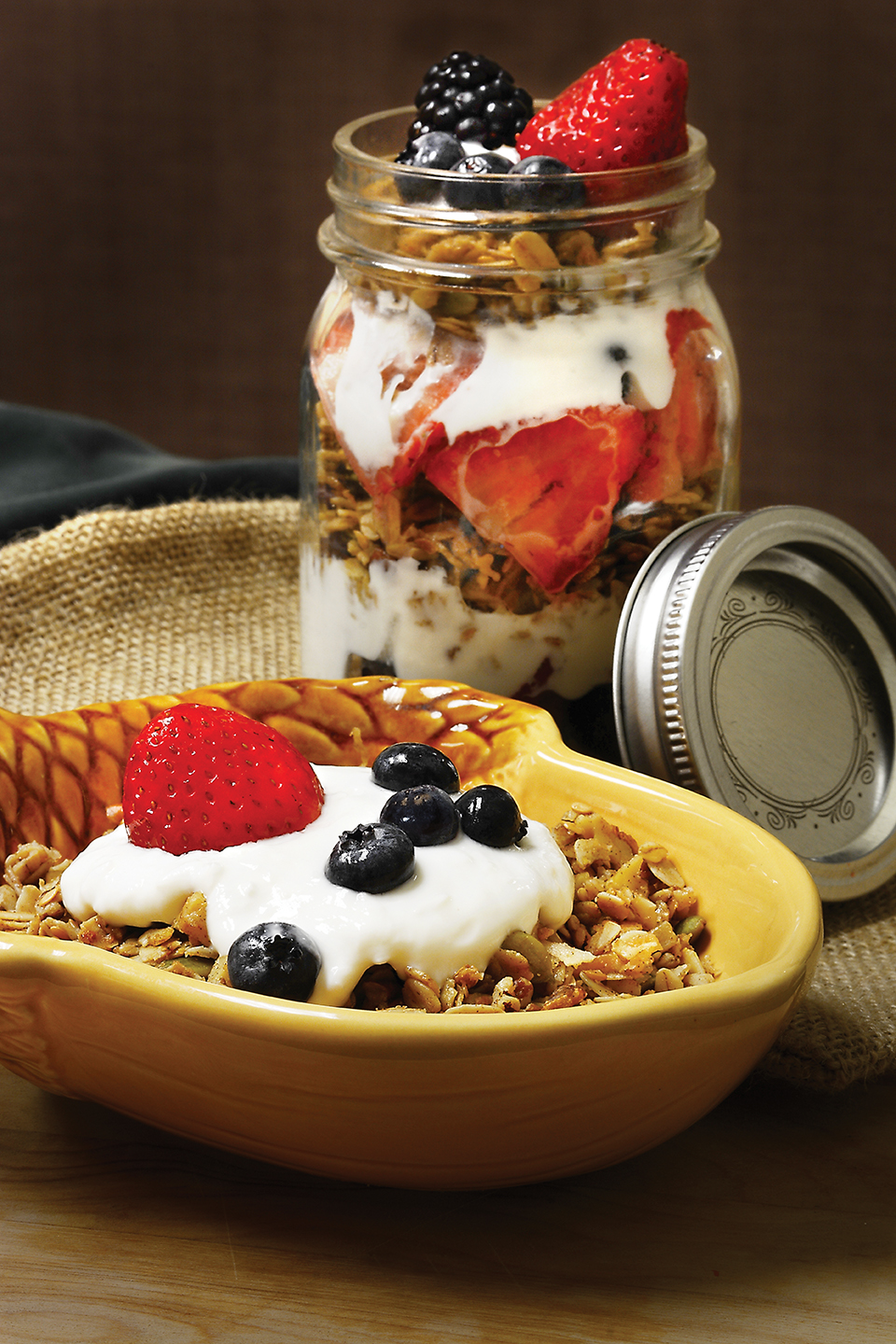 Ingredients
3 cups old-fashioned rolled oats
½ cup chopped pecans
½ cup chopped walnuts
½ cup pumpkin seeds
½ cup shredded coconut
¼ cup flaxseeds
1 t. ground cinnamon
½ t. Kosher salt
½ cup pure maple syrup
½ cup coconut oil or canola oil
1 T. vanilla extract
Directions
Preheat oven to 300 F. Line a 13x9x2" glass baking dish with parchment paper.
Combine oats, nuts, pumpkin seeds, coconut, flaxseeds, cinnamon and salt in a large bowl; toss to mix well.
Heat syrup, oil and vanilla extract in a small, heavy saucepan over medium-low heat, stirring just until syrup thins and mixture is heated through, about 2 minutes. Pour hot syrup mixture over oat mixture; using a spatula, fold syrup into dry ingredients until they are evenly moistened.
Transfer oat mixture to prepared baking dish and bake, stirring occasionally, until granola is lightly browned and fragrant, and nuts are toasted, about 45 minutes. Let cool. Store in an airtight container at room temperature.
Can be prepared up to 1 week ahead.
Deborah Stewart, Lafayette