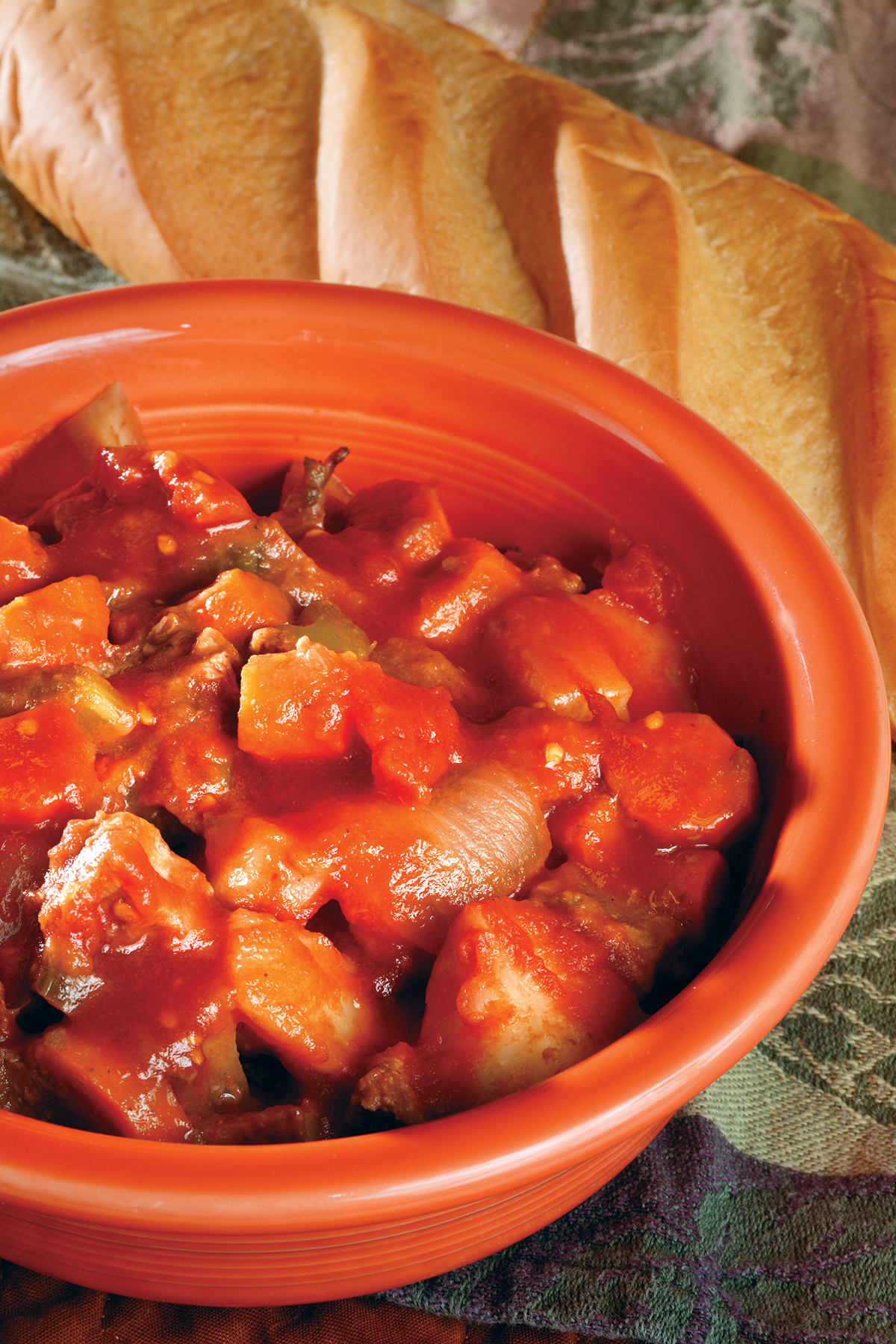 Ingredients
1½ lbs. lean stewing beef, cut in 1-inch cubes
3 medium potatoes, pared and quartered
6 medium carrots, pared and cut in 1-inch pieces
2 medium onions, quartered
1 cup sliced celery
2 t. seasoned salt
1/8 t. pepper
1 (15-oz.) can tomato sauce
1½ cups water, divided
¼ cup flour
Directions
Combine beef, potatoes, carrots, onions and celery in 13×9-inch pan. Sprinkle with seasoned salt and pepper. Pour on tomato sauce and 1 cup water; stir to mix. Cover.
Bake in 275 F oven for four hours. Remove from oven; place on range top.
Combine flour and ½ cup water in small bowl. Blend until smooth. Add to stew and stir until liquid thickens, stirring often.
By Teresa Woolard, Lafayette