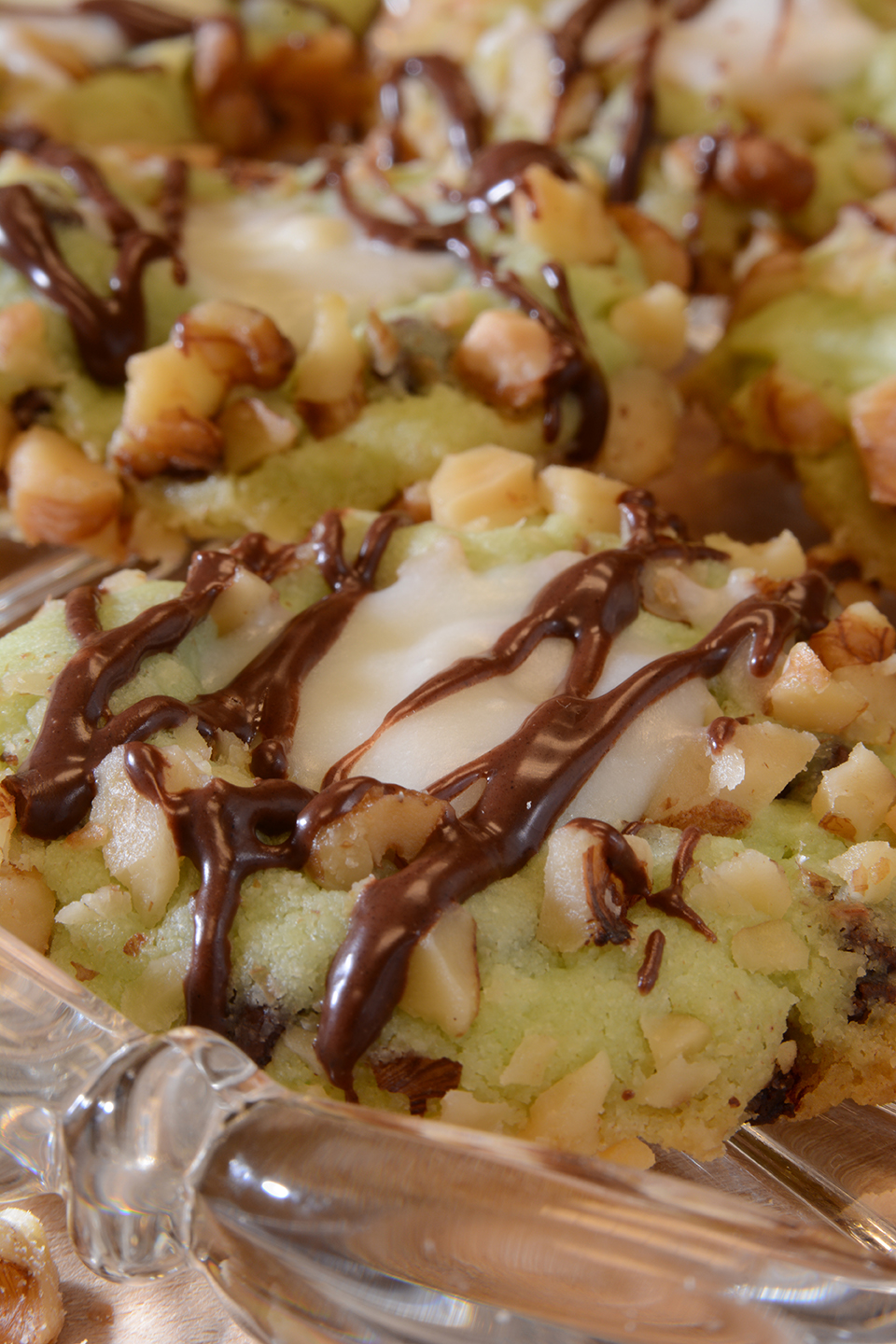 Ingredients
1/3 cup powdered sugar
3 sticks butter
1 t. vanilla
3/4 t. almond extract
1 package pistachio instant pudding
1 egg
1½ cups flour
½ cup miniature chocolate chips
1½ cups finely chopped nuts
1½ cups powdered sugar
2 T. butter
1 t. vanilla
3 T. milk
½ cup mini chocolate chips
2 t. shortening
Directions
Cookies: Cream 1/3 cup powdered sugar and 3 sticks of butter. Add 1 t. vanilla, 3/4 t. almond extract, pudding mix, and egg, and mix well. Add flour and 1/2 cup chips and mix by hand. Make 1-inch balls and roll in nuts. With thumb, make imprint in center. Bake on ungreased pans at 350 F for 10–14 minutes.
Filling: Mix 1½ cups powdered sugar, 2 T. butter, 1 t. vanilla and 3 T. milk. Spoon 1 scant teaspoonful in center of each cookie.
Glaze: Melt both ingredients in pan or microwave. Drizzle ½ teaspoonful over each filled cookie. Allow filling and glaze to set before storing cookies.
Linda Cutrell, Columbus