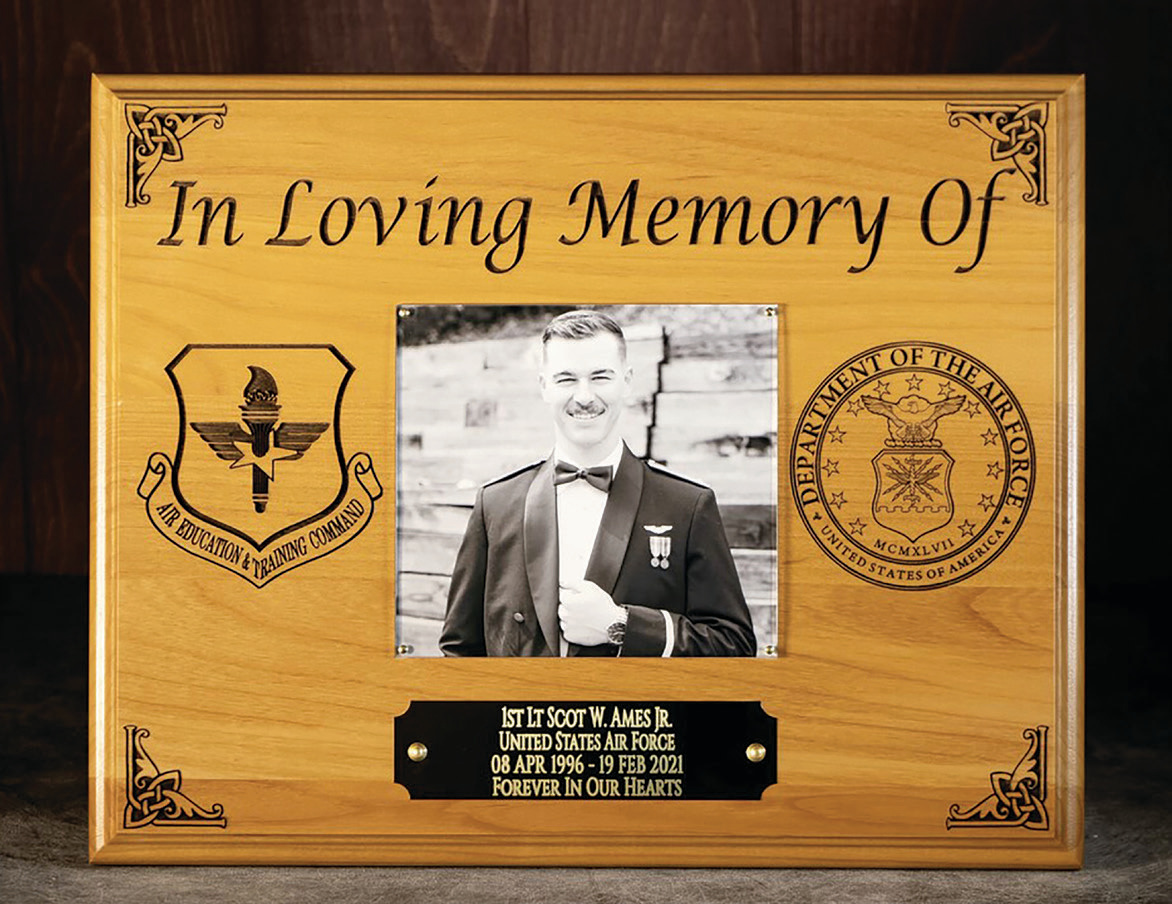 The Til Valhalla Project was started by Korey Shaffer, a United States Marine Corps veteran who was dealing with the loss of his fellow military brothers and sisters to suicide after their service. Shaffer started to make plaques to honor those fallen heroes and preserve their legacies, knowing that he felt the same way they did at times — wanting to take his own life to get relief from the demons he lived with every day.
Shaffer wanted to provide the plaques that he made free of charge and was not interested in starting a charity business. But one day, someone told him, "If you make a T-shirt or something, I'd buy that to support you." So, the Til Valhalla Project was born. The project's website, tilvalhallaproject.com, sells a variety of accessories, apparel and memorial bracelets, and it states that the mission of the program is "to preserve the legacies of our fallen heroes by surprise-delivering memorial plaques to their families, funded by apparel." Along with presenting plaques to fallen heroes, the project also gives back by employing veterans and donating to programs aimed at reducing veteran suicide.
What does "Til Valhalla" mean? Popular among Marines, the phrase is believed to have originated in Norse mythology. "Valhalla" refers to a great hall where the souls of heroes slain in battle are received, so the phrase "Til Valhalla" essentially means, "Until we meet again in Valhalla." It's the notion that something greater waits for those who fall in battle and that the fallen will be reunited with their fellow soldiers one day.
Jessica Noblitt, accounting clerk at Clark County REMC, learned about the Til Valhalla Project a few years ago and has since become a volunteer. She said: "My husband, Chris, started buying from the online store back in 2020, and soon, my brothers and I followed. We all signed up to be plaque delivery volunteers. If there was ever a plaque that needed to be delivered in our area, the team would reach out to ask if we would help them hand-deliver it to the fallen hero's family."
Noblitt had the honor of delivering a plaque to the family of 1st Lt. Scot "Rowdy" Ames Jr., a local hero who died in 2021. Ames served in the U.S. Air Force and was killed in an airplane crash on Feb. 19, 2021. He served as a flight instructor, and while instructing an international student pilot, the duo lost control of the aircraft and crashed.
Shaffer, the rest of the Til Valhalla Project team and volunteers such as Noblitt have made it their mission to ensure that Ames and other fallen soldiers will never be forgotten.