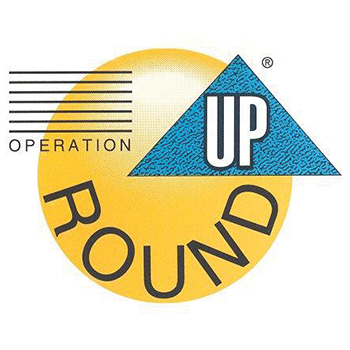 Despite what's been happening with the world over these last few months, it's nice to see a ray of light shining in our communities amongst the negativity.
For the spring grant cycle, the Operation Round Up board awarded $21,740 to various organizations. Since its inception, Operation Round Up has given over $435,000 back to our local communities. Let's take a look at the spring grant recipients:
Chrisney Volunteer Fire Dept.was awarded $1,500 to purchase boots.
Anderson Township Volunteer Fire Departmentreceived $2,840 to purchase On-Spot chains.
Central Perry Volunteer Fire Department received $1,000 to purchase Kenwood portable radios.
Grandview Volunteer Fire Department was granted $1,400 to purchase thermal cameras.
St. Meinrad Volunteer Fire Department was awarded $2,000 to purchase miscellaneous firefighting equipment.
Santa Claus Volunteer Fire Departmentreceived $500 to purchase boots.
Perry County EMA Fire Rescue received $1,000 to purchase two LED emergency scene lights for the rescue boat.
Abe Lincoln Post 444received $500 to purchase dress uniforms.
St. Meinrad Chamber of Commercewas awarded $2,000 to purchase a new HVAC system.
Anderson Woods requested $2,000 to go towards handicap accessible restrooms and bathing area.
Stepping Stones Preschool received $1,000 for insulation and weatherproofing in Branchville Conservation Club (also used by Ohio River Valley Bowhunters).
Perry County Backpack Program received $2,500 for student meal assistance to Tell City, Cannelton and Perry Central students.
$500 Scholarships:
Lucas Thomas, Murray State University (Perry Central High School)
Vanessa Brinksneader, University of Southern Indiana (Seton Home Study School)
Nolan Snyder, Indiana University (Heritage Hills High School)
Aubrey Ruxer, University of Southern Indiana (Heritage Hills High School)
Bailey Perfield, Western Kentucky University (South Spencer High School)
Caitlin Teague, Indiana University Purdue University (Tell City High School)
Madison Alvey, Indiana University Southeast (Perry Central High School)
The Operation Round Up board would like to thank the members who participate in Operation Round Up. Your small change really makes a difference in our community. Each organization who receives funding is extremely grateful for the generosity of our members.
If you or your organization is interested in applying for an Operation Round Up grant, the next available opportunity will be next month through mid-September. If you have any questions, please contact the office at 800-323-2316.