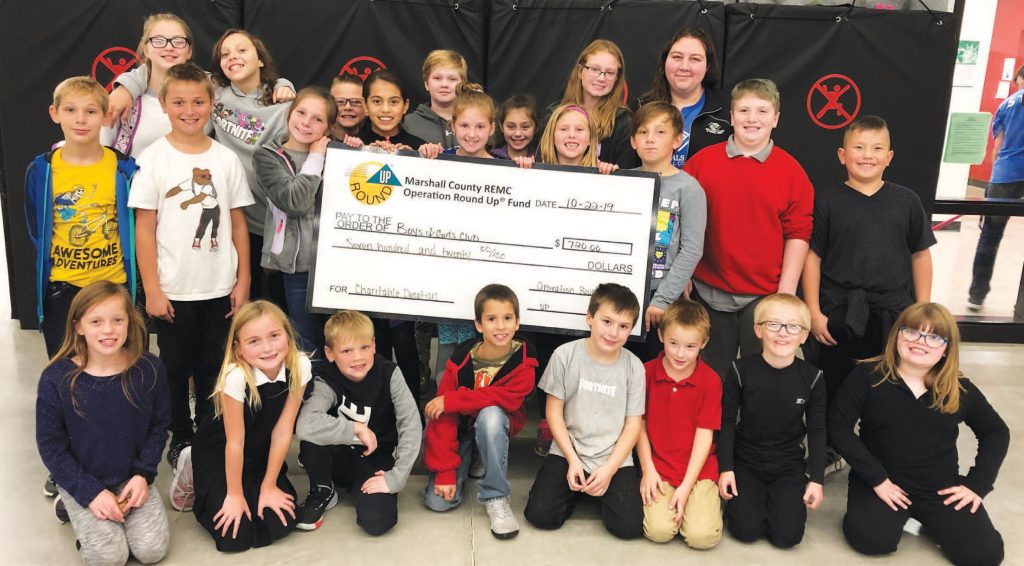 On Tuesday, Oct. 22, the Marshall County REMC Operation Round Up board awarded $5,500 to seven organizations.
Beaman Home/Kosciusko County Shelter for Abuse Inc. received funding to help purchase an adjustable bed for its handicap accessible space. The Beaman Home provides shelter, education and confidential services to survivors of domestic violence and sexual assault.
The Boys and Girls Club of Marshall County received funding to purchase materials for its new STEAM-based after school programs. The Boys and Girls Club enables young people to reach their full potential as productive, caring and responsible citizens.
Brotherhood of Professional Police Officers and Emergency Services Personnel received funding to provide gift cards during the holiday season to senior citizens with limited or fixed incomes who struggle to buy needed medication and food.
Cardinal Services of Indiana received funding to buy a Liftware Steady eating utensil for two individuals with hand tremors. These utensils will allow the individuals to feed themselves without assistance. Cardinal Services assists and advocates for people with disabilities or challenges.
The Plymouth Fire Department received funding to help purchase updated CPR and ACLS training materials. The Plymouth Fire Department provides the citizens of Plymouth and Center/West townships with fire and EMS protection.
Triton School Corporation received funding to help purchase a Halo vape detector for its Jr./Sr. High campus. The school is trying to fight the vaping epidemic and protect other students from peer pressure.
REAL Services Inc. received funding to help purchase educational material to educate the public about Alzheimer's and related dementias. REAL Services' mission is to help establish a community in which those they serve can maintain their independence to the maximum degree possible, and live meaningful and satisfying lives.