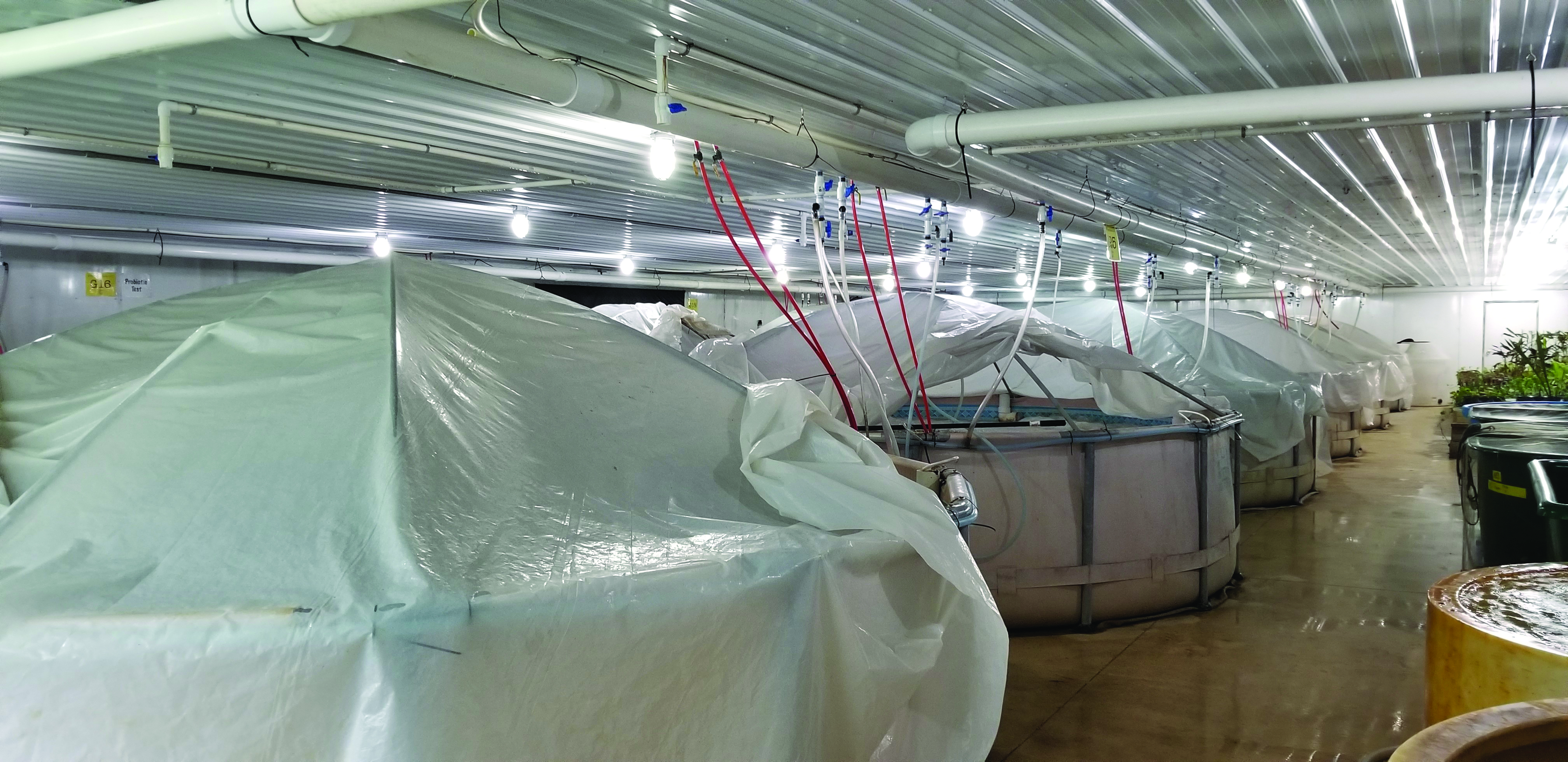 Driving through the prairie along State Road 18 in Benton County, the last thing you would expect to find is freshly harvested, farm-raised shrimp. But you will find just that at RDM Aquaculture LLC in Fowler.
Owners Darryl and Karlanea Brown began the company in 2010 as only the third shrimp farm in the United States.The business began with six production tanks, two nursery tanks constructed of tarp-covered swimming pools and PVC pipe, and a shrimp survival rate of 40%.
Through trial and error, RDM developed an innovative fresh-air water circulation system and a water-testing routine that has successfully raised the shrimp survival rate to 70-90%, the highest survival rate in the industry. The operation has also expanded to now include 36 production tanks.
Growing shrimp locally in saltwater pools, RDM's shrimp taste ocean fresh. They are free of hormones, chemicals and mercury. Sustainably raising their shrimp, the Browns also help protect the oceans and environment by minimizing RDM's carbon footprint while helping preserve local water systems.
Karlanea believes the company's role in the production process is serving as a "guardian of the water." This is due to the zero exchange aerobic heterotropic system (ZEAH), keeping the same pool of water clean from the start of the operation.
The Browns are experts in the field of inside shrimp farming and have traveled the world giving lectures and consultations on sustainably raised shrimp production. The couple was honored in 2015 as winners of the Indiana Innovation Award for RDM's water circulation system.
You will find a trip to RDM Aquaculture LLC, located at 101 N. 850 E. in Fowler, an interesting and entertaining experience. Tours are offered for indviduals or large groups. Call 765-583-0052 for availability.
RDM Aquaculture's hours are:
Monday-Thursday: 9 a.m.-4 p.m.
Friday: 9 a.m.-6 p.m.
Saturday: 9: a.m.-Noon.
Sunday: Closed
Items are available for purchase at RDM's on-site gift shop and greenhouse. Fresh shrimp is available for purchase. Make sure to call ahead to reserve large quantities.