Rollin (Ronnie) Bruner | DISTRICT 2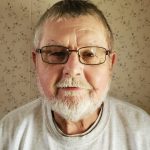 Rollin (Ronnie) Bruner and his wife, Barbara, reside on 150 East in Greensburg. Bruner is retired after a 40-year career as a general contractor in the area. He is an active member of the Greensburg Power of the Past and Methodist Men, and serves as the Clinton Township trustee. Bruner is interested in serving on the nominating committee because he cares about REMC members and his community. He looks forward to the opportunity to give back.
P. Brian Richards | DISTRICT 2
No bio or photo submitted.
Brian Huff | DISTRICT 4
Brian Huff and his wife, Lisa, live on 220 Southwest in Greensburg. He has taken coursework through Purdue and IUPUI and has been employed by the Decatur County Highway Department since 1991. Huff has served on the Decatur County Water Board and is a member of the Knights of Columbus. He is also a member of the Immaculate Conception Parish in Millhousen where he sings in the men's choir and leads the annual community auction for the parish
Huff is honored to be asked to serve as a member of the nominating committee for Decatur County REMC. Huff says that he doesn't have any experience that would make him any better than anyone else but looks forward to giving back to the community. "I'm just a common Joe that tries to be honest and do the right thing," Huff said.
Sandra Nieman | DISTRICT 4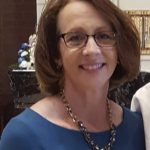 Sandra Nieman and her husband, Larry, reside on County Road 300 South in Greensburg. She has been helping on the farm since 1978 where she assists with livestock, field work, and baling straw.
Nieman is active in the community and has served on a number of other boards including the Decatur County United Fund, Greensburg High School Adult Boosters and Music Parents. She is currently involved with Decatur County Pork Producers, the Hospital Foundation of Decatur County, On Eagles Wings 5K, and the St. Mary's Festival meal committee, and she serves on the board of directors for Decatur County Farm Bureau, Inc.
As a Decatur County REMC member, Nieman is interested in serving on the nominating committee to learn more about the organization. She views this as an opportunity to learn, grow, and meet new people. "I enjoy volunteering to serve the community in which I live. It affords me the opportunity to meet new people, network, problem solve and make it a better place for everyone," Nieman said.
Chris Morrow | DISTRICT 5
Chris Morrow resides on Ironmine Road in Westport. He is a 2004 graduation of South Decatur High School and is currently a paramedic student at Ivy Tech. Morrow works as a full time EMT/firefighter for Letts Fire Department. He has also served as a volunteer firefighter since 2004.
Morrow is interested in being involved and serving his community because he enjoys helping and supporting the members of his community.
Jacob Mattox | DISTRICT 5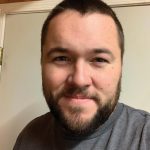 Jacob Mattox and his wife, Allison, reside on 700 West in Westport. Mattox has a bachelor's degree in agricultural education. He currently works as the head butcher at Jackson County Processing. Mattox also serves as a volunteer firefighter and EMT with Letts Volunteer Fire Department.
He says he would be happy to serve on the nominating committee and learn more about the REMC.