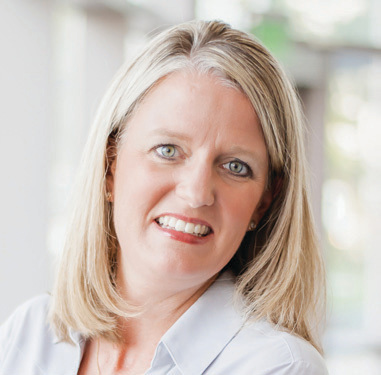 The final member of the Indiana Connection team to highlight is Mandy Barth, the vice president of communication at Indiana Electric Cooperatives, the publisher of the magazine. Her essential leadership provides the glue that binds the whole team together. Here's more about her:
As vice president of communication, it is my pleasure to work alongside the communication team as we work on initiatives that benefit both IEC and our member cooperatives, which include media relations, creative services, this magazine, philanthropy and more. I also love the part of my job that enables me to work with the great people at our 38 member cooperatives as we support their communication needs.
Three facts about Mandy:
My hometown is the East Central Illinois community of Fisher, where I was a member of a Fisher Bunnie graduating class of just 36 students.
My husband, Matt, and I have two daughters who keep us busy! Macie, a high school junior, lives and breathes horses. Mara, a fifth grader, is a soccer player.
Beach vacations and live music are my favorite ways to spend some downtime. The U.S. Virgin Island of St. John is my happy place and I've lost count of how many times I've seen Kenny Chesney in concert.
Mandy is a compassionate and insightful leader with a wealth of tremendous ideas — and she's also delightful to be around.
STEPHANIE GROVES is editor of Indiana Connection