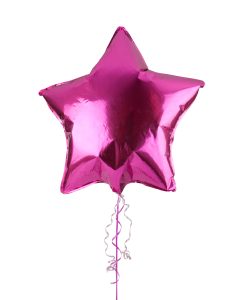 METAL-COATED BALLOONS, OR MYLARS, CAN CAUSE POWER OUTAGES AND POSE A PUBLIC SAFETY RISK.
The metallic coating can conduct electricity, and can cause a short circuit or power surge when in contact with power lines. This can lead to large-scale power outages, melting of electrical wires, and fires, leading to possible injuries and property damage.
To reduce the risk of outages and injuries associated with mylar balloons, here are some important tips:
Keep Mylar balloons away from power lines.
Securely tie helium-filled metallic balloons to a weight that is heavy enough to prevent them from floating away. Do not remove the weight until the balloons are deflated.
Never use metallic ribbon with metallic balloons.
Puncture and deflate metallic balloons once they are no longer in use because they can stay inflated for several weeks. Please dispose of them properly in an enclosed trash receptacle.
Never release helium-filled Mylar balloons into the sky!
If you see a Mylar balloon that has contacted a power line or floated into an electrical substation, never attempt to retrieve it yourself. Keep yourself, your equipment, and all other items and people, at least 20 feet away. Call the electrical utility if you know it, or call 911.