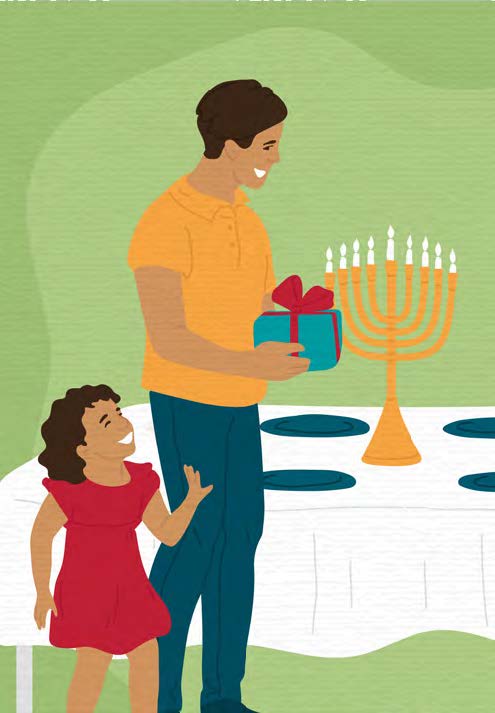 Before you deck your halls and welcome overnight guests, peruse these pointers:
1. INSPECT YOUR ITEMS
Carefully inspect all of your holiday decorations, electrical items and extension cords to ensure that everything is in safe, working order. A few things to look out for include:
Brittle insulation on wires
Frayed wires, especially at stress points
Worn switches with the potential to short circuit
Broken legs or unstable bases
2. READ THE FINE PRINT
Take a few minutes to read and understand the specifications of your electrified decorations and cords. For example, the tag at the end of an extension cord will tell you if it's rated for outdoor use, whether it will remain flexible in cold temperatures and how much energy it can safely handle.
3. DO A TEST
Test your ground fault circuit interrupters (GFCIs) and arc fault circuit interrupters (AFCIs) to confirm they're working properly. In addition, check your smoke and carbon monoxide alarms and make sure everyone in your home knows what to do if they start beeping.
4. TAKE PRECAUTIONS
Cover any unused outlets on extension cords with plastic caps or electrical tape to prevent children from coming in contact with a live circuit. Never allow children to play with lights, electrical decorations or cords. If you have pets, try to look at your decorations from an animal's point of view and take note of all the things they could get into or ingest — and plan accordingly.
5. PREVENT ACCIDENTS
As you're hanging your indoor decorations, prevent trips and falls by keeping cords safely along walls and out of doorways and high-traffic areas.
6. CREATE AN ESCAPE PLAN
Share your family fire escape plan with overnight guests. Don't have an escape plan? Now's the perfect time to create one.