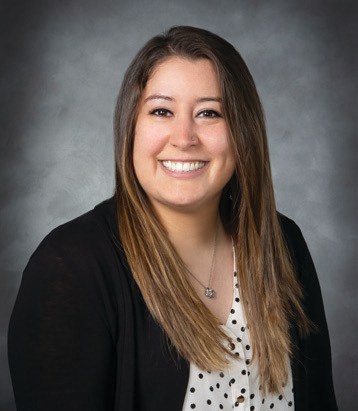 On April 25, Nancy Morales began her employment with Carroll White REMC as a member service representative. Prior to joining Carroll White REMC, Morales was employed in the banking industry for over six years.
A member service representative is the first point of contact for all membership-related questions, requests and concerns. A top-notch member service representative delivers exceptional member service and resolves inquiries and concerns in a friendly and efficient manner.
"At Carroll White REMC, we are proud of the quality of interactions all our member service representatives have with members," said Carroll White REMC Member Services Supervisor Sandy Cotner. "We are excited to have Nancy join the team."
"I was born in Chicago but was raised in Indiana for most of my life," said Morales. "I graduated from North White High School in 2014.
"I am most looking forward to personal growth at Carroll White REMC," Morales said. "I'm learning something completely new and getting to make new connections with members. I am bilingual and I can help non-English speaking members."
To members, Morales gave this advice: "Don't be afraid to ask me questions, because I'm still learning as well."
Morales' hobbies are yoga and walking, her favorite book is "To Selena, with Love" and her favorite song is "I Could Fall in Love" by Selena Quintanilla. Her favorite movies are "Patriots Day" and "It's a Wonderful Life."