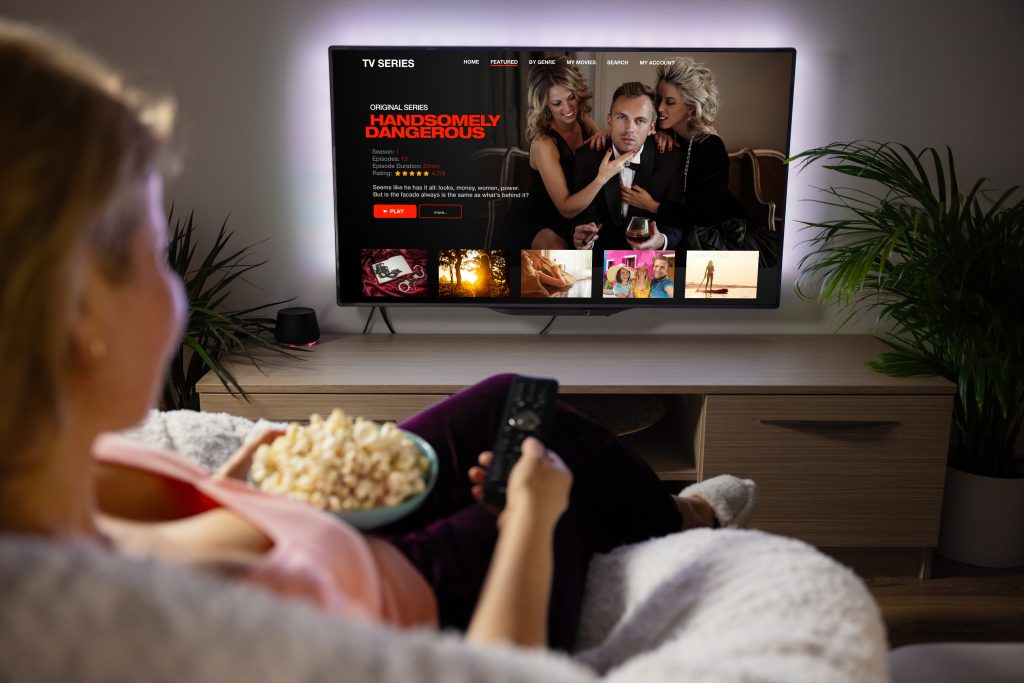 In today's digital age, the landscape of entertainment is rapidly evolving, and traditional satellite and cable services are no longer the only options for enjoying your favorite shows and movies. As members of SEI Fiber service, you're in luck! While we currently offer Voice service as an add-on, the world of streaming opens up a world of possibilities for a more cost-effective and personalized entertainment experience.
Streaming services have become the go-to choice for many, offering a wide range of content tailored to individual preferences. Here's a breakdown of some free and paid streaming options available to seamlessly complement your SEI Fiber service, allowing you to bid farewell to costly satellite and cable subscriptions. Of course, there are many other streaming services available to choose from. These are just a few of the most popular ones we're aware of.
FREE STREAMING SERVICES:
YouTube: The behemoth of user-generated content, YouTube hosts an array of channels, covering topics from DIY projects to comedy sketches. You can find numerous movies, documentaries and TV shows uploaded by users as well. Just be mindful of ads, as free content often comes with intermittent interruptions.
Roku Channel: The Roku Channel is your home for free TV, Roku originals and premium entertainment. Watch an ever-changing selection of original series, hit movies, TV shows, 24/7 live news (in the U.S. and Canada only) and popular kids' entertainment — all totally free.
Crackle: Sony's streaming service offers a selection of movies, TV shows and original programming without any subscription fees. It's a great platform for discovering hidden gems and classic titles.
Tubi TV: Tubi boasts an extensive library of movies and TV shows spanning various genres. Its rotating catalog ensures you'll always have something new to watch without spending a dime.
PAID STREAMING SERVICES:
Netflix: A pioneer in the streaming industry, Netflix offers a vast library of movies, TV shows, documentaries and original content. With various subscription tiers, you can tailor your experience based on the number of screens and the quality of streaming you desire.
Hulu: Focusing on current TV shows and next-day availability of episodes, Hulu is perfect for staying up to date with your favorite series. It also offers original content and an ad-free subscription option.
Amazon Prime Video: If you're already an Amazon Prime member, you gain access to a treasure trove of movies and shows. The platform also produces critically acclaimed originals, such as "The Marvelous Mrs. Maisel" and "Fleabag."
Disney+: Ideal for families, Disney+ brings together Disney classics, Pixar favorites, Marvel superheroes, Star Wars sagas and National Geographic documentaries under one roof.
Max: For those seeking premium content, Max offers a diverse range of movies, shows and exclusive releases, including HBO's acclaimed originals, such as "Game of Thrones" and "Succession."
By opting for streaming services in conjunction with your SEI Fiber service, you can enjoy a tailored and budget-friendly entertainment experience. Unlike traditional cable and satellite subscriptions, streaming allows you to pay only for the content you want, without being tied down to lengthy contracts and expensive channel packages.
Embrace the future of entertainment with SEI Fiber service and streaming options and say goodbye to the hassle of cable cords and satellite dishes. With the freedom to curate your own content lineup, you'll find that your viewing experience becomes more enjoyable, flexible and, most importantly, cost-effective.