By Garret Keiser
Gift giving gets harder every year. As family members get older, finding that unique item they would never get for themselves becomes more of a challenge. If you want to surprise someone with a gift that keeps on giving, I suggest an energy saving holiday gift. Here are some gift ideas that your family members will enjoy and may actually help them save on their electric bills.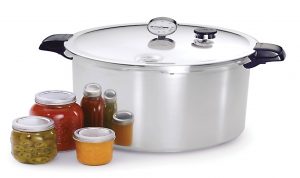 My first gift idea is for the kitchen. In my family, we spend a lot of time cooking not just during the holidays — but all year round. Using your oven for every meal can really add to your monthly kilowatt-hour use. By gifting the avid cook in your family items like a digital pressure cooker or a toaster oven, he or she can cook the same meals while using half the amount of electricity.
The electrical savings will differ depending on the size of his or her oven and the wattage of the digital pressure cooker or toaster oven that you purchase.
Toaster ovens and digital pressure cookers are available at all chain home appliance stores and on major online sites. There is a wide range of prices when it comes to these two appliances. You can get one for as low as $50 or as high as $250.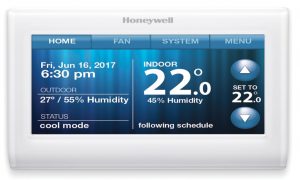 My second gift idea is a smart thermostat. There are a lot of companies that currently offer a version of a smart thermostat. Most have an app you can download to your phone. The app allows you to control your thermostat from anywhere. You can also get historical data from your HVAC system. This information will help when it comes to determining how much your heating and cooling system is affecting your monthly electric bill.
You can find these products online, on specific brand websites, and in hardware stores. The range of prices for a smart thermostat is anywhere between $120 to $250. 
For our members who really enjoy number crunching (some call us "energy geeks"), the last two gift ideas should really interest you!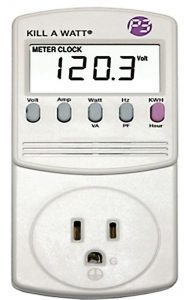 A kWh meter is the third gift idea. These are small devices that you can use to see how much energy an appliance is consuming during a set time period. They are very easy to use. The kWh meter plugs into a normal 110 volt wall outlet. Once it is in place, you can plug any 110 volt appliance into the meter and it will track how much electricity that appliance is using. KWh meters are easy to find. Local superstores will have them available, as well as hardware stores; and yes, you can find them online, too. The price of the meters range from $15 to $50.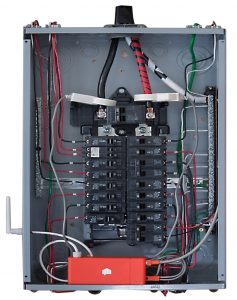 My last gift idea is an item I have talked about in previous articles — a whole home use monitoring system. These devices are hard wired into your home's breaker panel by an electrician. Once the home monitoring system is in place, it will begin collecting data on your home's energy use.
There are three popular brands on the market today: The TED Pro Home, Sense, and Curb. All three have free smart phone applications that can be downloaded in order to view the data that is collected. There is also free computer software if you prefer to work off of a laptop or home computer. These products can be purchased on their respective websites. Their prices range from $300 to $500. 
It doesn't matter if your gift giving budget is large or small. These energy-conscious holiday gift ideas — even better than Clark Griswold's "Jelly-of-the-Month" membership from the "Christmas Vacation" movie — truly will be the gift that keeps on giving the whole year.  
GARRET KEISER is the energy advisor at Heartland REMC