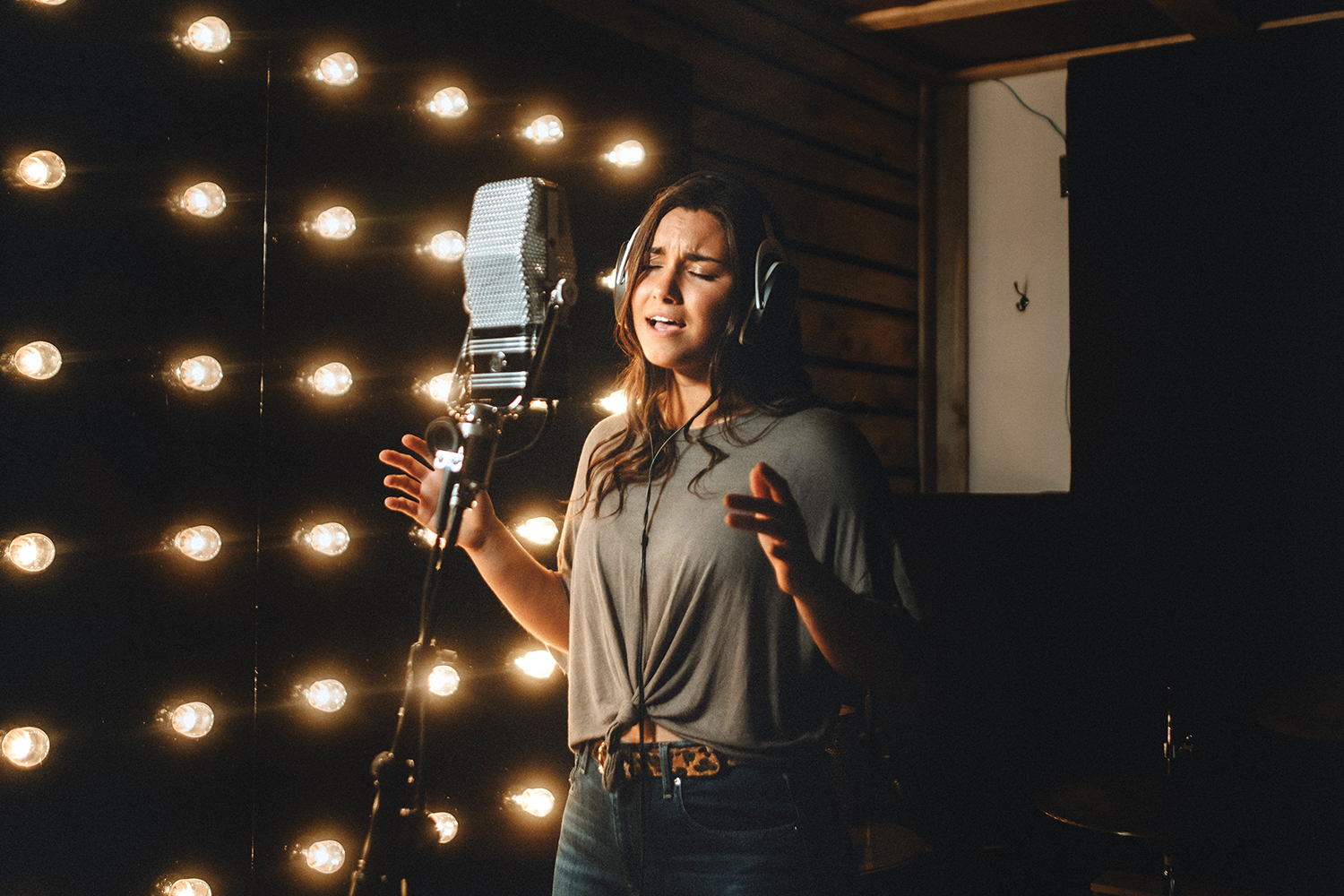 By Richard G. Biever
As president of her graduating class, Abby Bannon was expected to deliver the traditional speech welcoming classmates, family, faculty and friends to the 2020 Crawfordsville High School commencement in May. Instead, in a year that's been anything but traditional, the talented singing/songwriting senior penned an ode for her classmates filled with school memories they shared.
For an encore, she wrote a second song filled with the memories they missed.
As the COVID-19 pandemic abruptly shut down campuses nationwide, students had to quarantine and turn to e-learning. All sports, extracurriculars, even traditional graduation ceremonies were canceled or postponed.
"It affected every aspect of this senior year we always dreamed of and hoped for and thought about," Abby said. "The hardest part: I wanted to be with my friends and my fellow seniors who were going through the same thing, but we couldn't mourn and be together because we were quarantined."
Her welcoming song was performed in front of just two others, her principal and a videographer May 22. It then played at the start
of her high school's "virtual" graduation ceremony on YouTube released the night of their original graduation May 29.
The second song, called "Here's to You," Abby videoed herself singing in the guest bedroom in her family's basement and posted it on social media. Accompanying herself on acoustic guitar, Abby sang "here's to the ones who won't get the chance to take the field at their last home game, or ask that girl to prom, or sing their school fight song." (See full lyrics on next page.)
With a soft pop-country vibe, the song about all that the virus took away went viral itself. It became an anthem for high school and college graduates of the Class of 2020.
Within weeks, from April into May, the song had over a million streams and drew the attention of Indiana Gov. Eric Holcomb during one of his Friday COVID-19 updates and even the national "CBS Sunday Morning" broadcast.
"I knew all my friends would enjoy it," Abby said of the four-minute song, "and I could picture the moms at my school sitting and crying. But I never expected this kind of attention or support."
Abby received messages from fellow seniors saying everything from, "This is so real to us!" to "Thank you for putting to music what's in my mind and heart right now."
"Reading all these messages makes me feel like I've contributed positively to others experiencing similar emotions," she said. "I'm grateful for that and hope everyone who hears this song can find a point of light in it."
Missing high school moments isn't the worst that could happen during a health crisis, Abby noted. "I kept reminding myself and my friends that it really could be so much worse. There are so many better days ahead and so many other things to look forward to."
'Making them who they are'
Abby is one of those overachieving students most every school sees passing through from time to time … the kind you'll find on about every other yearbook page. She was involved in multiple clubs and activities and was a rare four sport athlete: volleyball, swimming, softball and track. She was also among the top 10 academically in her class and earned several scholarships.
In addition to school, Abby was active in her church, Rock Point, on the south edge of Crawfordsville, as one of the worship singers and was involved in the youth group.
That's how "Here's to You" really came about.
Abby started writing songs just last autumn with her mentors and friends, Rock Point's worship directors Grace Stewart and Rhett Thomas, "like Thomas Rhett (the country singer)," Abby noted, "but backwards." The three share the writing credit for "Here's to You" and are planning to record an album of original Christian music.
Abby's musical influences straddle contemporary Christian and contemporary country, and include Taylor Swift, Thomas Rhett, Dan + Shay, and older artists like George Strait.
She said she and Grace would meet once a week to practice writing together. After social distancing was put into place, they continued the weekly sessions on FaceTime. "As songwriters, you need to be writing all the time," Abby said to work out different experiences and feelings and the feel of the music. "Here's to You" was just another practice song they came up with.
"I wanted to write a song for the seniors," she said. "So, I just put my thoughts down on paper: the things I was missing out on and the things I've heard my friends talk about, and being upset about. And the 'here's to you' kept coming back up. So we ran with that. After we finished it, I knew I needed to share that. So, I recorded myself singing it and posted it."
Abby noted that when they wrote the song the third week of March, Crawfordsville had not officially shut down for the year. It was written more out of empathy for seniors at other schools that had already announced their closure. She was not ready to concede. After two weeks off in March, which included spring break, the hope was the virus would blow over, and they'd be back in April. "We left anticipating coming back. I was just trying to have a positive attitude about it. All the way up until the day they told us we weren't coming back, I was confident we would."
The day she and her classmates received the fateful news in April, as the song gained national attention, a podcast in Texas was interviewing her about it. That's when it became too real. "I cried on the interview because I had sung it for the first time since we had found out we were actually going to be done," she recalled. "It just hit closer to home because we weren't going back. That was really hard to deal with. That was a rough day."
The Class of 2020 will be remembered perhaps most for its rough beginnings and endings. The class that graduated with the coronavirus pandemic was the born during the horrific events of 9/11. Abby, in fact, was born Sept. 12, 2001, the day after the terrorist attacks. "It's crazy being born into that and graduating during this time," she said. "It's been a crazy life span."
Abby has been singing since middle school choir and playing guitar since eighth grade. But it was not until last autumn, about the time she started seriously writing songs, did she ever start considering a career in music that may now be in her future. That change of direction came about over a fish fry during a deer hunt.
Her dad, Jeff Bannon, had long taken Abby, the oldest of his three kids, turkey and deer hunting. He and his wife, Amanda, also have another daughter, Alyx, and son, Henry. A genuine "country girl," Abby said she loves the time out in the country hunting with her dad.
A lot of aspiring singers and songwriters go to Nashville seeking that big break. With Abby, Nashville met her halfway — at a deer hunting club in southern Illinois.
Long-time friends of the Bannon family include Rob and Shannan Hatch. The couple is involved in the Nashville country music scene. Rob is a musician and has written several top songs for Florida Georgia Line, Jason Aldean, Lee Brice and others. Shannan had just recently been named president of Fourward Music, a talent management and production company with an office in Nashville.
The Hatches and Brice joined Abby, her dad and brother, along with a group of about 50 other deer hunters at the club. One night as the group gathered for dinner, Rob Hatch and Brice asked Abby to join them playing music.
"Abby played a few songs," said Shannan Hatch, "and blew us all away."
At the time, Abby was planning to attend Purdue University this fall. But the three from Nashville sat Abby and her dad down and said they know talent when they see it. They told them Abby needed to move to Nashville.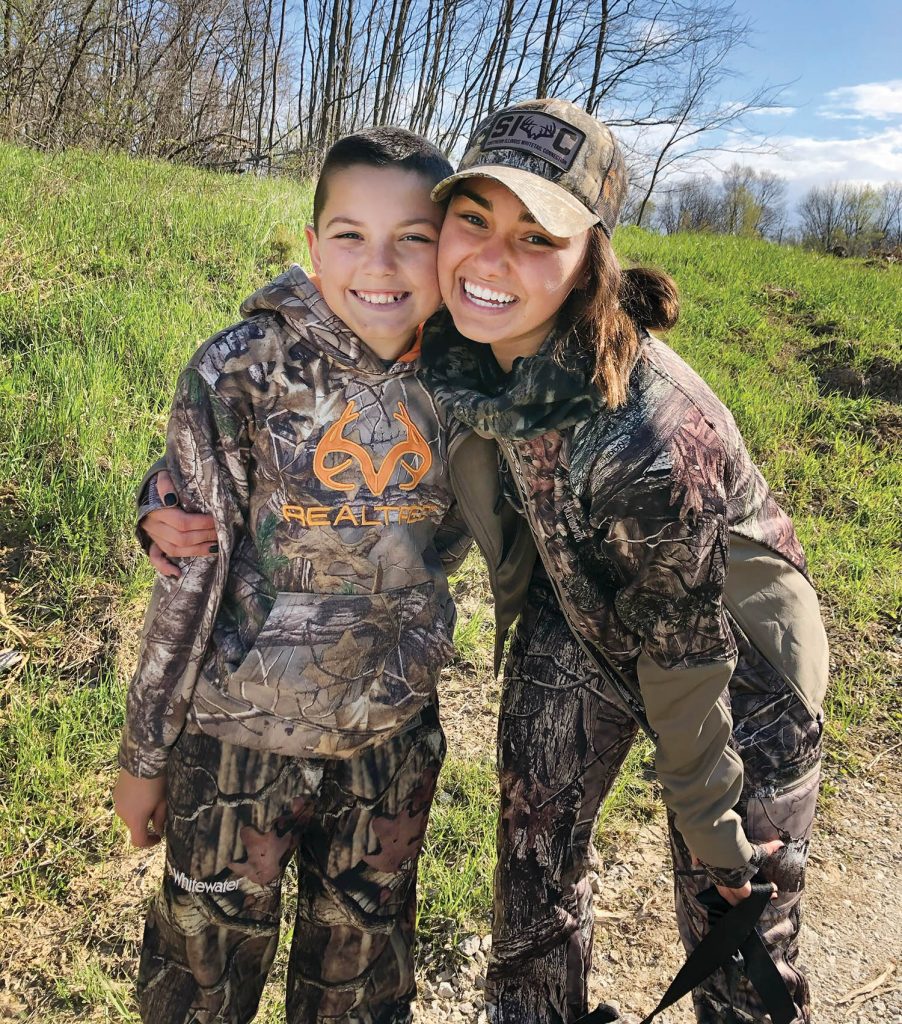 'On the road ahead'
After the deer hunt experience, and with the full support of her parents, Abby will now be attending Belmont University, a small Christian school near downtown Nashville, to study music and business. Through Belmont, she'll also be able to have an internship with Fourward Music to learn more about the music industry.
Abby had planned on visiting Shannan during spring break to get a preview of what she could expect, but then came COVID-19 which nixed those plans, too. Ironically, that's when "Here's to You" came along. Abby sent her video to Shannan and Rob who immediately realized how special it was and decided it needed to be recorded professionally and released. And time was of the essence.
Because of the pandemic, instead of going to Nashville to record it, Abby went to Whisper Studios in Kokomo to record the vocal. Rob and Shannan and their production team hooked up virtually with Whisper Studios, Shannan said, "So we could talk real time and hear real time and help produce the vocals from Nashville."
"And then they did all their magic and recorded all the instruments and back up vocals and things like that," said Abby, "and I just really sat back and watched it all play out."
The final produced version of the song was quickly released. "We decided we wanted to keep it scaled down, not produced too much but produced enough that radio would play it if they started picking up on it," Shannan said.
It was the first time Abby recorded professionally, and she was amazed. "There is no way that is my voice, and that is my song," she said when she first heard the final production.
"With this song," Shannan said, "Abby has created so much joy for so many people. It has been such a great feel-good project to work on during this time. It's been good for my soul, too.
"She's got a knack for writing songs that are very relevant to her age group," Shannan continued. "A lot of times when I see younger people writing songs, they're trying to write about things they haven't necessarily experienced. With Abby and her content, she's writing from a very personal point of view."
'Purpose in the hard times'
The twist of fate that kept Abby home from Nashville for spring break, yet launched her beyond a mere introduction to Nashville is not lost on Abby or Shannan.
"It's very strange how things work out," Shannan said. "I feel like everything happens for a reason even though we don't know what the reasons are. With this case, Abby's trajectory went a lot faster because of this scenario."
"My heart wanted that college experience," Abby said. "I was in love with Nashville, and I have been to Belmont. It's just a beautiful campus. And so I prayed about it for a long time, and then God opened the door for me to go to Belmont and be able to intern with Shannan through that. And then ["Here's to You"] happened that had nothing to do with all that. It's just crazy how all these pieces are falling into place."
So now, Shannan is champing at the bit to get Abby to Nashville. "I'm excited about really exploring what all she can do. When someone's creative, they thrive in a creative setting. And that's something Abby hadn't had a chance to experience yet. She's from a good family, and she's got good Christian values. There's just nothing bad about the child."
Just as in her song, it must seem the last 10 months of Abby's life have flown right by. She's thankful for each moment; but she's not wasting any time.
"If something comes of it while I'm in Nashville, then great," Abby said. "I'm like: 'Take me if you want me. I'm down for anything right now. But my plan is to study business and do something in the [music] business. I think there's a lot of opportunity, so we'll see."
"She has a unique perspective in the way she writes. And the way she can relate to people," added Shannan. "It's something that can't really be taught. It's just something certain people have, and Abby has that 'it' factor. There's something very special about Abby Bannon."
As with any good commencement address, Abby's "Here's to You" ends on an upbeat note.
Like other schools, Crawfordsville is now planning for late this month a prom and a live commencement ceremony where Abby hopes to perform before her classmates one last time.
Much has already changed for the Class of 2020 in the months since they were told they were done. There's talk what the "post-COVID-19 world" will hold, just as there was for the "post-9/11 world" they were born into; they have witnessed marches for racial equality and protests like none in over 50 years; and they have seen America, after nine years, launch back into space.
So, here's to you, Abby. And here's to all the graduating seniors in the Class of 2020. Godspeed you all on your way.
Richard G. Biever is senior editor of Indiana Connection
---
'Here's to You' Lyrics
Remember on the first day
Walkin through the hallway
Talkin bout how we couldn't wait
To get to leave this place,
And graduate.
Now we're in our last year,
Yeah we should be there
Surrounded by our friends
Making memories … that's how it should be.
Yeah I wish that we could turn back time
But we will have to leave it all behind.
So, here's to the ones who won't get the chance to
Take the field at their last home game,
Or ask that girl to prom,
Or sing their school fight song.
Here's to the ones who have to say goodbye
To the past four years of their lives
That made them who they are.
Here's to you, here's to you.
I'm staying in these four walls
Thinkin' bout the phone call
When they told us we were done.
Who would've thought that it would come to this.
And I'm trying not to look back
Knowin' that we get that diploma in our hands
One of these days.
But it won't be the same.
And we know that we can never turn back time
So now we will have to leave it all behind.
So, here's to the ones who won't get the chance to
take the field at their last home game
Or ask that girl to prom,
Or sing their school fight song.
And here's to the ones who have to say goodbye
To the past four years of their lives
That made them who they are.
Here's to you.
And to the rest of your life.
It's gonna fly right by.
So be thankful for each moment
And don't waste your time.
And on the road ahead,
I hope you understand
That there is purpose in the hard times.
So, here's to the ones who won't get the chance to
Take the field at their last home game
Ask that girl to prom,
Sing their school fight song.
And here's to the ones who
Have to say goodbye to the past four years
Of their lives that made them who they are.
Here's to you, here's to you, here's to you.
Lyrics by Abby Bannon, Grace Stewart, Rhett Thomas
© 2020 Songs of Fourward Music (BMI), Abby Bannon Music (BMI) admin by Songs of Fourward Music, Sarah Grace Stewart Publishing Designee (BMI), Garrett Jonathan Thomas Publishing Designee (BMI).  All rights reserved.  Used by permission.
---
Finding Abby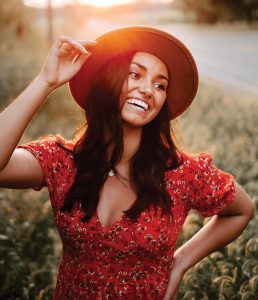 Watch her lyric video:
youtube.com/watch?v=-lI89QGaBms
Listen to more songs:
youtube.com/channel/UCcdl6mb3ZFFvjCsCGs745rQ
Follow Abby on Instagram, Twitter and TikTok:
@abbybannon_