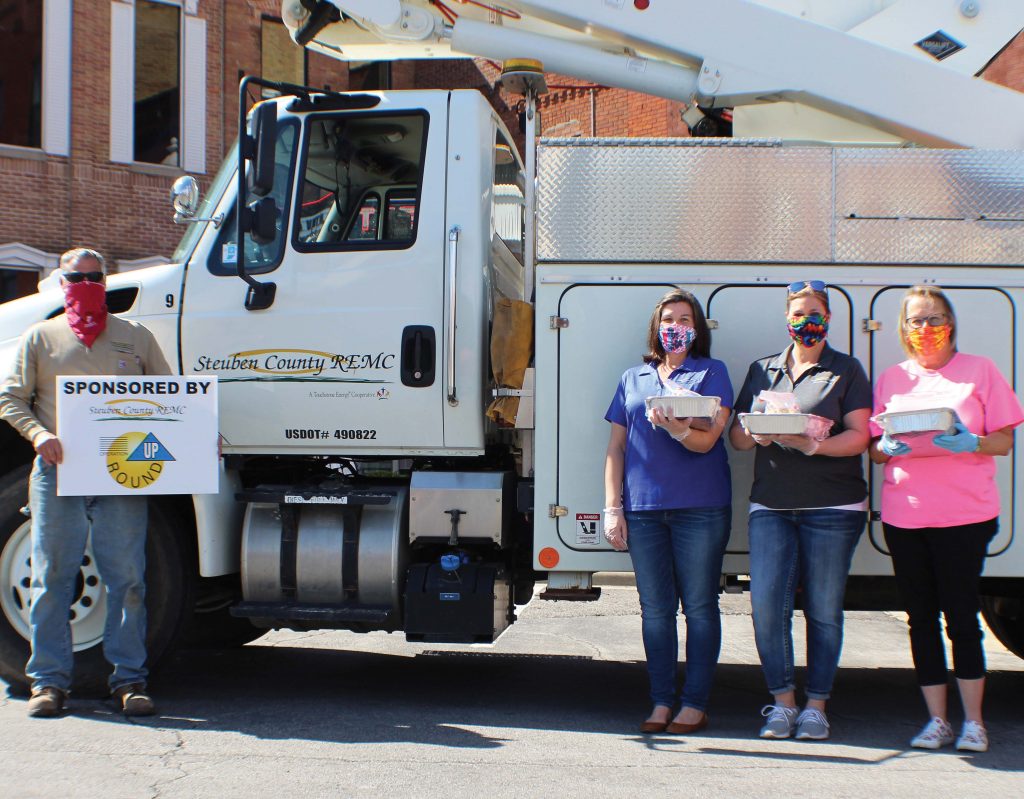 During the uncertainty of the COVID-19 situation, there is one thing you could be certain about: Steuben County REMC was still there to serve you.
Community commitment
The Steuben County REMC Operation Round Up sponsored 200 free meals at The Mound on May 1, $1,000 to Cahoot's Cafe to continue providing free lunches to students, and $5,000 to Cameron Memorial Hospital for its Acute Respiratory Clinic and Telehealth Mobilization.
Your electric company pays you to be a member
In addition to the $230,000 in capital credits scheduled to be released this year, we're also retiring the $233,000 in capital credits from 2008–09 that were scheduled to be returned next year. That's $463,000 delivered back to members like you! This will replace next year's spring retirement. See more on page 7 of the printed magazine or online at https://www.indianaconnection.org/capital-credits-9/
Still here for you
We may have closed our lobby to the public to protect the safety of our staff and the public, but we were still only a phone call away to answer your questions. Our lineman were still working on keeping the lights on and the integrity of our system strong.