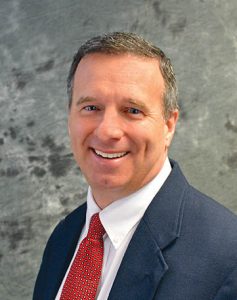 Here we are in 2020! The directors and employees of Harrison RMEC would like to wish you all a happy and prosperous new year. I would also like to thank all members for giving Harrison REMC the opportunity to serve you as your electric cooperative. Below I have put together a few items that are going on at Harrison REMC. 
Harrison REMC website 
Harrison REMC launched a new website in November. We wanted to make the new website faster, easier to navigate and more user-friendly. Our goal with this new website is to provide visitors an easier way to learn about REMC's services and make it simpler to browse information based on their own interests. The new website makes it simple for members to sign up for programs by offering webforms. These forms allow you to easily go online and update your account information or sign up for programs, such as account notifications or refrigerator recycling. The site also offers videos about programs and services currently offered by the co-op. We are looking forward to using the new site as an educational tool when communicating with members.
2020 Annual Meeting 
Members will again receive their annual meeting notice and registration in a "wrap" around the March issue of the Indiana Connection. Even if you have chosen to get Indiana Connection via email, you will also receive it by mail the month of March. Please be sure to remove your registration card to use for admission to the annual meeting in April.
Lend A Hand 
I want to thank again those who give so generously to Harrison REMC's Lend A Hand program. The Electric Assistance Program is designed to help REMC members who are below 150% of the poverty level to pay their electric bills in times of need. Each member donation will be matched by equal funds from Harrison REMC, and all contributions made to the REMC Electric Assistance Program are tax deductible. -If you missed the form and would like to donate, we have one on page seven.
Employees 
I also want to thank the employees of Harrison REMC. Without their hard work and dedication, none of this would be possible. Thank you again for allowing Harrison REMC to serve you, the members. We look forward to continue providing you with safe, reliable power, while also improving your quality of life by promoting community, economic development and energy-efficient activities.