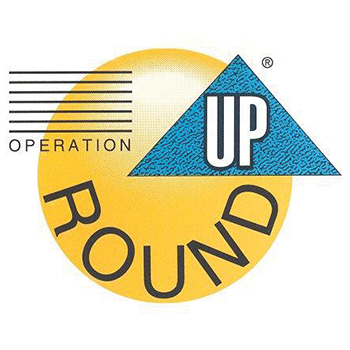 November 2019 marked a new milestone for the Operation Round Up® program, as this series of grants brought the total to $500,831 given back to our community since the program started.
When the program began in October 2002, I was confident our members would join us in this effort, since it is such an easy way to give back to our community.
The average enrolled Orange County REMC member contributes $6 per year to the program. This small change can change the lives of many members of our community. We have seen so many lives affected positively by the use of these funds, as grants are awarded to community programs, schools, and local organizations that affect many, many individuals.
The Operation Round Up board of directors is made up of Orange County REMC members who donate their time to review the applications submitted each quarter, to see if the request will benefit our community. I've worked with some amazing people who have served on this board throughout the years. Each one of them is dedicated to seeing that the funding is awarded to worthwhile causes that make a great impact on our community.
I'm proud to be part of this organization. If you are not participating in the Operation Round Up program, or would like to donate extra toward the program, please contact our office. More information about Operation Round Up can also be found in the "News and Events" section of www.myremc.coop.
Operation Round Up Grants for 3rd Quarter 2019
Melton Public Library — $1,626.98
Orange County Cancer Patient Services, Inc. — $1,000
Orange  County Publishing's Great Spelling Bee — $1,300
Orange County Rehabilitative and development Servie, Inc. — $1,184.95
Orleans Jr./Sr. High School — $500