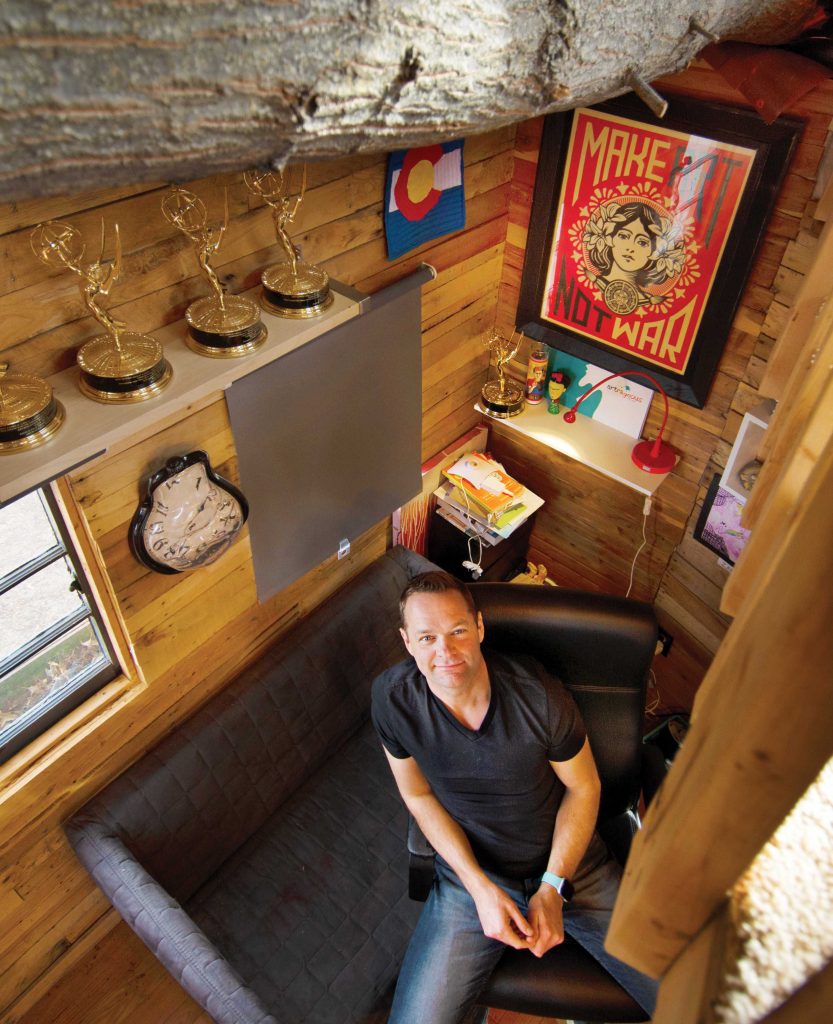 Photos and story by Richard G. Biever
Nate Heck works in the world's greatest office space.
But it's not the cozy insulated and energized tree house in his backyard. Though editing video beneath a giant live oak limb that passes through definitely makes a unique and awesome studio.
It's not the New York City museums, industrial plants, or even Holiday World where he's made episodes of his internet-based educational series, "Artrageous with Nate." Though visiting these places inspire and fascinate.
And it's not even the beautiful and historic homes and basilicas in Spain or Italy he's taken viewers to. Though touring Salvador Dali's home on the Mediterranean seemed surreal.
No. Nate Heck toils and tarries within a space that embraces all these places — and limitlessly more. His work station is within the imagination.
His mission, the reason he created "Artrageous," is to share the stories of creative people. The goal is to inspire and invite viewers to revisit their own imagination and creativity, and to project it outward. "Everybody's creative," Heck said. "The most fascinating creative people I have ever met are not artists. They're usually engineers, designers — people that are just looking at problems differently."
And, "Wherever you see creativity and innovation," he says in an introduction video for "Artrageous," "I'll be there."
STORIES TO TELL
Heck, 42, is trained as an artist and an educator. From his home on the east side of Indianapolis, he says he's more of a speaker and a storyteller.
"I still consider myself an educator. I love storytelling. Good teaching is good, good storytelling. I love telling other people's stories."
Heck was the guest speaker at Indiana Electric Cooperatives' Cooperative Calendar of Student Art reception for the contest winners last year. He's been invited to be on the panel of judges for this year's contest that concludes later this month (please go to https://www.indianaconnection.org/for-youth/2021-contest/ for more information). Winning works from the contest in all grades, K-12, will illustrate the cover and the months of the 2021 wall calendar that will be made available by participating electric cooperatives around the state in the fall.
Thinking back to his talk with the winners, Heck noted art contests like the co-ops' calendar project were important to him growing up. He was not strong in the core subjects, he noted, and even repeated third grade. But inspired by his grandfather, an artist with The Indianapolis Star, Heck began using his imagination and creating with his hands.
"Art was a way that I didn't feel worthless," he said. "I started doing local fair competitions … anything just to have a chance to have somebody see what I was making. Even if I didn't win, I'd get some encouragement.
"It is important," he continued. "If it weren't for these art competitions, where else are some of these kids going to get to shine a little bit? It's not going to be the SAT. They're not going to make the honor roll, per se. They may not be the football star."
Despite his rough early start with academics, Heck went on to earn degrees in art education and telecommunications at Ball State University. He then received a master's degree in educational technology from Indiana University.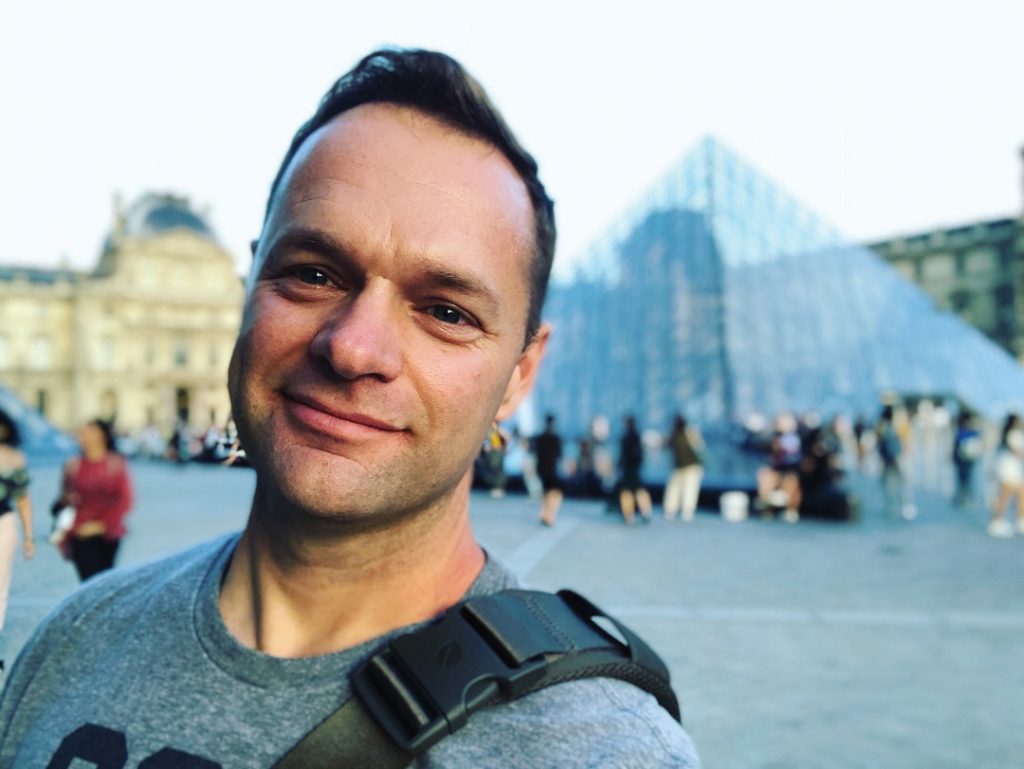 After college, he and his wife, Jessica, who is a French and Spanish teacher, lived in France for a couple of years. In 2005, they returned to the east side of Indianapolis where he taught high school and elementary art for the next 10 years.
Heck's unorthodox style of teaching raised a few eyebrows. Though his students would occasionally bring home a finished product, his classes would spend months on projects. A fifth grade class dissected various elements of the Sistine Chapel, for instance.
Another project had students building full-size mummies and sarcophagi and turning the hallways outside the art room into an Egyptian tomb. His students also erected a 30-foot tower of colorfully painted plastic water bottles that looked like glass, akin to the Dale Chihuly blown-glass sculpture at the Indianapolis Children's Museum.
But some parents would ask, "Where are the hand turkey things for Thanksgiving?"
"I'm way more fascinated by the process of creativity than I am whether you make some beautiful painting," he said. "I just wanted to immerse kids in experiences."
In the meantime, he had begun using his skills in videography to create teaching resources that would tell the back story of artists and their works, like Edvard Munch's "The Scream," or Georges Seurat's pointillism, for example. "I couldn't find anything like what I wanted," he said. "I love art history. I love history, and I did not like the way it was presented. It just seemed really dry, and these kids were not connecting to the artists."
With the help of the PBS station in Indianapolis, Heck's videos became "Artrageous," short 6- to 9-minute clips. They were disseminated over the internet and on PBS out of Washington, D.C.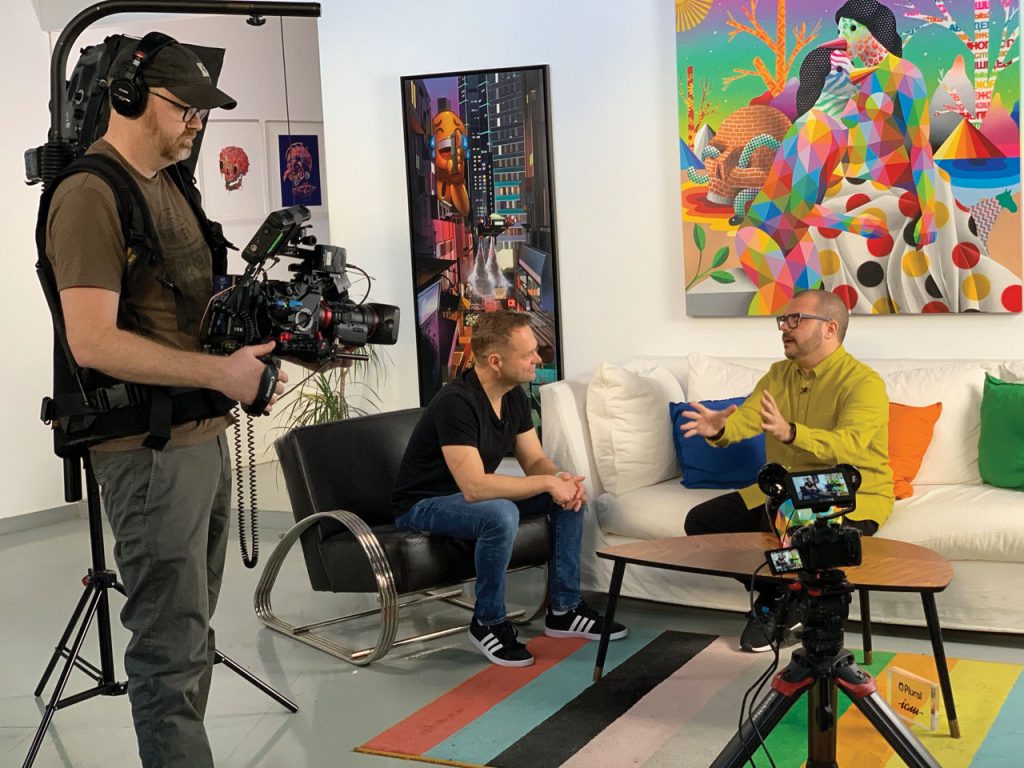 Then, as budget cuts came to his school system, arts education was among the first casualties. Heck saw fellow art teachers losing their jobs, and he was forced to spread his time thin teaching between two and then three schools.
Finally, by 2016, he realized he wasn't putting into the art classes what he should and left teaching to focus strictly on "Artrageous" to spur creativity and the need for the arts. "That's why I got pretty passionate," he said.
The problem with the arts in schools, he said, is that they are not as easily measured or appreciated as the courses within the STEM (Science, Technology, Engineering, and Math) curriculum. "And if we can't measure it very simply on a test, we devalue it. Just because we can't quantify it perfectly, then somehow we think, 'Well, the arts are the first thing if we've got to cut.'"
THEORIES OF RELATIVITY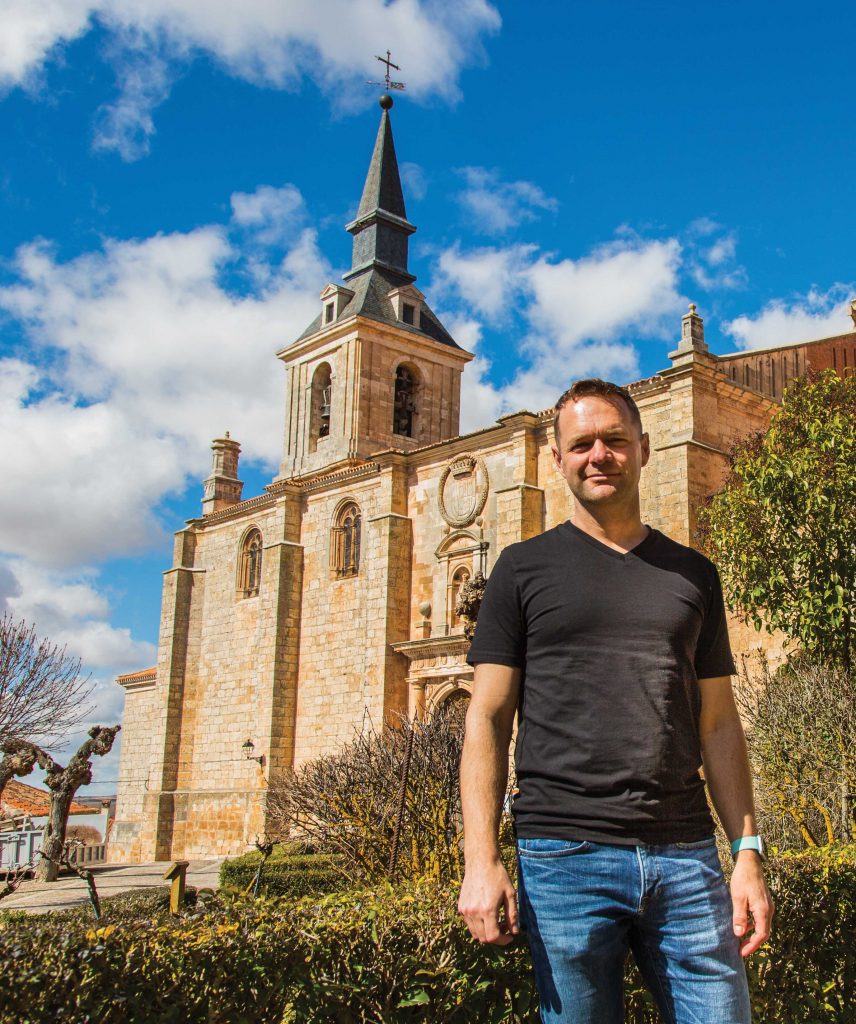 Heck admits part of the trouble with the "arts" in school, and society in general, is how they are presented and interpreted.
"You can't say 'art.' It just separates," he said. "It's a loaded word. I call it the 'un-four letter word.'"
He said people will immediately separate between those who have the skill sets to paint and draw, and those who feel they don't, and, therefore, couldn't care less.
"Where is it in the process … where is it in middle school or high school that something happens, and we start to think we either have 'it' or we don't?" he said. "People always say 'I can't draw a stick person.' But that's not really what I'm concerned about. I'm more concerned about them not losing the belief that they ARE creative. The world actually needs more people thinking creatively through problems than making paintings."
He said being innovative is the number one trait every business wants. To nurture that, "You need to support the arts. You need to support creative opportunities for kids so they have more time to just experiment."
Heck said he'd like to see a new emphasis in arts curriculum. Instead of advocating for the addition of "A" for "art" to STEM to create STEAM, he said art — or rather the creativity, innovation and imagination the arts stimulate and strengthen — needs to extend beyond the art room. Those essential skills need to become fused with every STEM subject, too.
"When I speak at art conferences, a really a big question I am asking is: At what point do we stop calling it the 'art room.' If we want the arts to survive, I think we're going to have to stop labeling it like that," he said. "The only way to do it is to start connecting — by saying what happens in the art room connects to everything outside it. I'm fascinated by making all of that relatable."
"Artrageous with Nate" bridges that gap between the art room and what's beyond it. In the short engaging clips, Heck enthusiastically shows how creativity, imagination and art combine with math and engineering to create wonderful human experiences. In everything from roller coasters to literally the kitchen sink, Artrageous explores the ins and outs of the creative process and innovation from the Renaissance to today, from Indiana to Europe.
For one episode, Heck and his crew ventured to Holiday World/Spashin' Safari theme park in southern Indiana to talk about roller coaster design and engineering. "It was one of my favorites because it was great seeing all that come together. Design artists, engineers, the user experience. That was really fun."
Another episode featured an industrial designer at Delta Faucet near Indianapolis. It followed her vision for a new faucet design, inspired by an old milk bottle, from her sketches to collaboration with engineers through to a final beautiful functioning faucet.
With major funding from multiple sources, Heck has produced some 100 episodes available on his website or YouTube. "I love filming creative stories that focus on the relationship between designers and engineers, form and function. I not only dig into the culture they grew up in, but also into the companies and cultures that cultivate this type of innovative thinking," he noted
The show reaches an international audience, a little over half from the United States with the rest in Canada, Europe, Australia and India.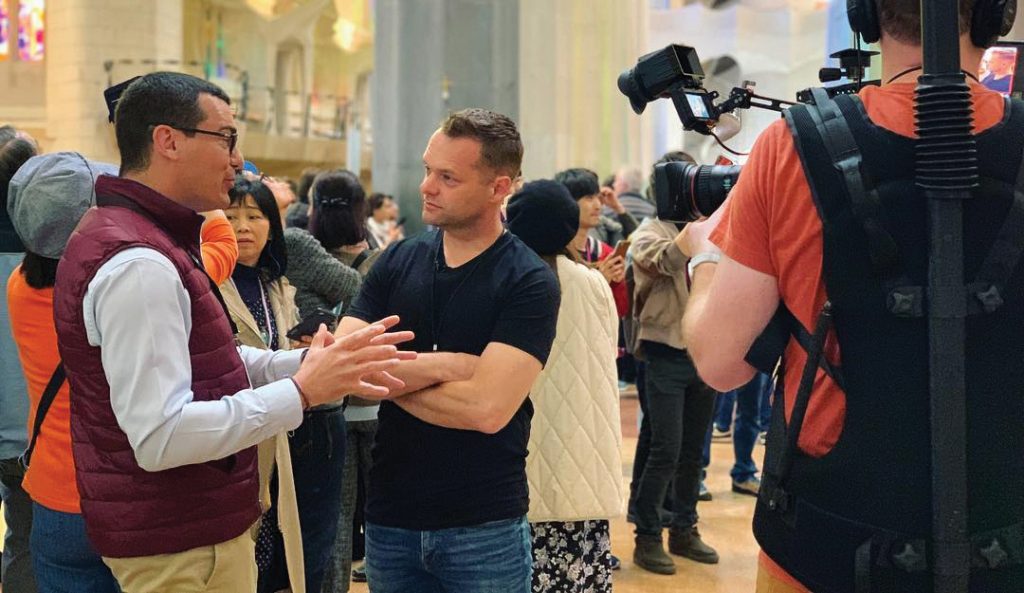 ACORNS OF INSPIRATION
Acorns fall from the giant oak tree in Heck's backyard. He hears them toppling onto the tree house roof. Even after multiple rakings last fall, acorns still cover parts of the yard.
That's how creativity often comes. Inspiration doesn't always come in a brainstorm of fully-blown ideas. Creativity can come in persistent tapping that builds upon itself. And from those tiny acorns of inspiration, as they say, sprout mighty oaks carrying those ideas upward. They branch out and grow.
Artists nurture and harvest their creativity. Successful scientists, technicians, engineers, mathematicians — successful people in all walks — do the same.
"Imagination is more important than knowledge," once opined a guy known not as an artist but more for a few theories he concocted in the STEM line of work. But he added, "I am enough of the artist to draw freely upon my imagination … Knowledge is limited," he said. "Imagination encircles the world."
That guy was Albert Einstein.
Heck said every field of study is important. "But we must also realize creativity is often the fuel within it all, giving us everything from the lightbulb to the iPhone. Nearly everything we wear, ride in, and live in has been touched by not just STEM but also a heavy dose of creativity."
Research, he said, has proven that one side of the brain doesn't do all the creative thinking while the other solves math equations. "Researchers are discovering creative thinking happens in multiple areas of the brain, with both hemispheres working together," Heck said. "If our brains are designed this way, maybe our companies, schools, and industries should be, too."
RICHARD G. BIEVER is senior editor of Indiana Connection.
---
ABOUT NATE HECK
Age: 42
Family: Jessica Heck, wife
Children: Geneva, Phoenix, Zara
Home: Indianapolis
Education: Ball State University, degrees in art education and telecommunications and Indiana University, Masters in educational technology
Awards: Six Emmy Awards for episodes of "Artrageous with Nate"
ARTRAGEOUS WITH NATE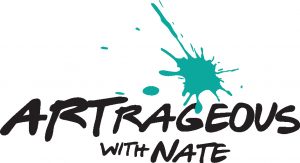 About 100 episodes produced for both digital and broadcast.
"Artrageous with Nate" is supported by major funding from the Christel DeHaan Family Foundation and the Allen Whitehill Clowes Charitable Foundation.