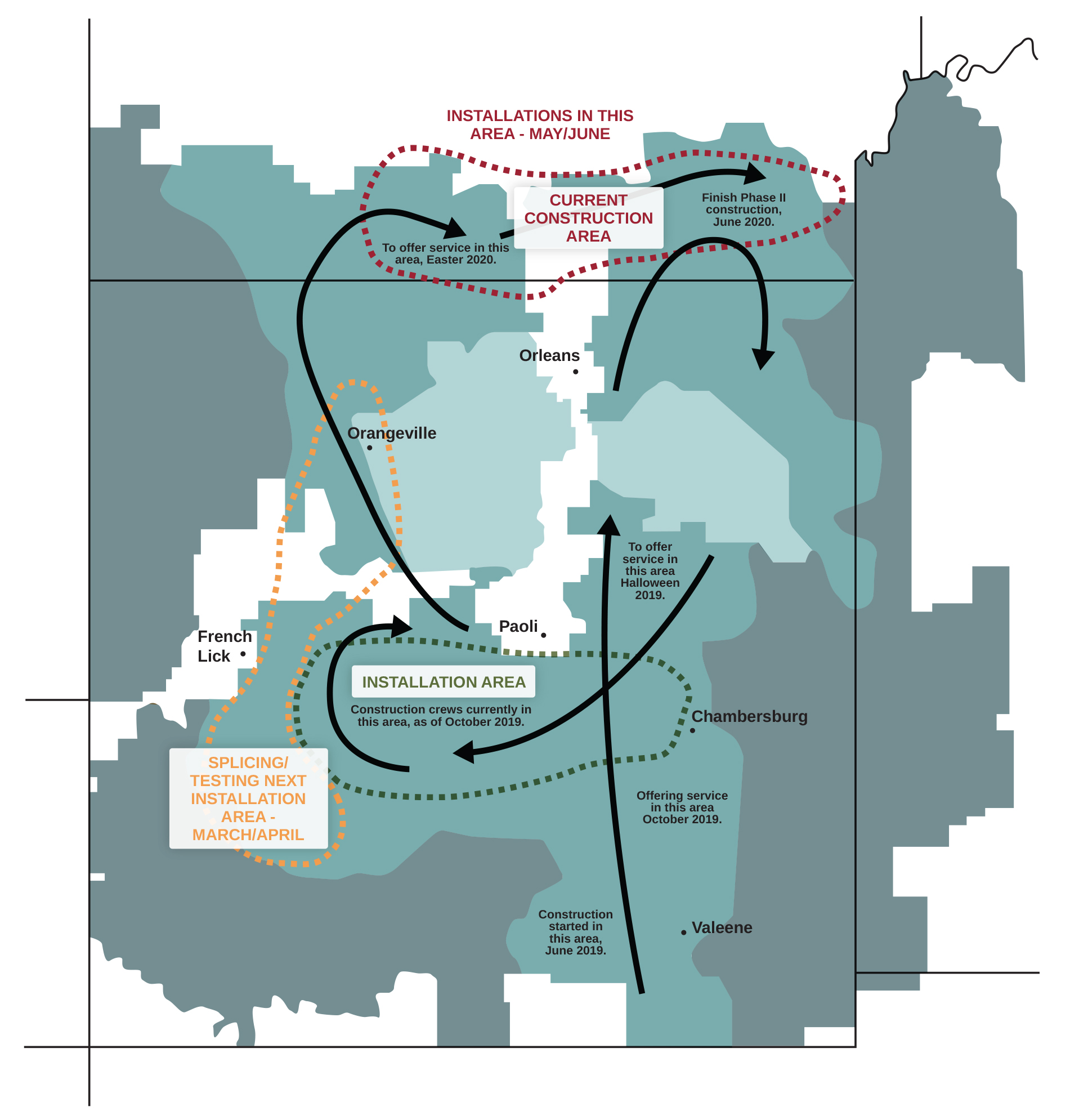 We are excited to announce that construction of high-speed Fiber Optic Internet service, through our subsidiary, Orange County Fiber is progressing on schedule, with Phase 1 complete and Phase 2 about 80% complete. We are also pleased to announce that nearly 70% of members who now have access to the service have subscribed, with only about 100 members choosing not to subscribe. This  is great news, as it helps us keep subscription costs down.
The map above shows some important dates, and here are more detailed statistics on the construction progress as of March 3:
Crews are currently working in the areas of Mitchell and Orleans. 
Approximately 432 miles of fiber is now up.
Approximately 2,000 drops have been installed to homes.
Over 1,000 members are connected and using the new high-speed internet service.
Phase I (Complete) — Shown in light blue
Phase II (Current Construction) — Shown in medium blue
Other areas, with construction times to be determined. — Shown in dark blue