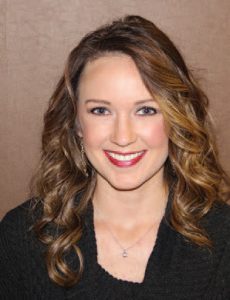 Ashley Knight was recently hired as a member service representative for Orange County REMC.
Knight is the daughter of Callie Coulter and Rick Cowan of Orleans. She graduated Orleans high school in 2007. After high school Knight received an Associates of Sciences degree from University of Southern Indiana, along with certificates for expanded functions dental assisting and obtained her dental radiology License for the state of Indiana.
Knight has worked since 2007 as a dental assistant at Orange County Family Dentistry in Paoli, Create-A-Smile PC in Bloomington, and Cave & Cave Family Dentistry in French Lick.
She currently resides with her husband Brooks Knight and their two yorkies in Mitchell, Indiana. In her free time, Knight serves as the President of Orleans Tri Kappa, Eta Chapter and works part time for the French Lick Resort.
Knight's grandmother Helen Proctor retired in 1999 after 30 years at Orange County REMC and Knight is happy to be following in her footsteps!