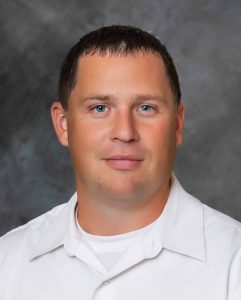 Decatur County REMC (DCREMC) is proud to welcome Sam Ruf to our team. Ruf is the new technology administrator at DCREMC. He assists the team with all technology needs and maximizes current systems while providing solutions for future technology needs.
Ruf is a graduate of Ball State University and previously served as the IT director at Decatur County Memorial Hospital. He and his wife, Tonya, have twin boys in the fourth grade at North Decatur Elementary School.
Ruf is involved with the Greensburg Youth Baseball League serving as president of the organization. He enjoys playing golf and basketball and has an affinity for Christmas lights, growing his home display to over 50,000 lights while synchronizing them to music.
Ruf says he is excited to join the DCREMC team, "Everyone has been very welcoming." He added, "I look forward to helping resolve issues and find ways to utilize technology to improve operations internally and externally."