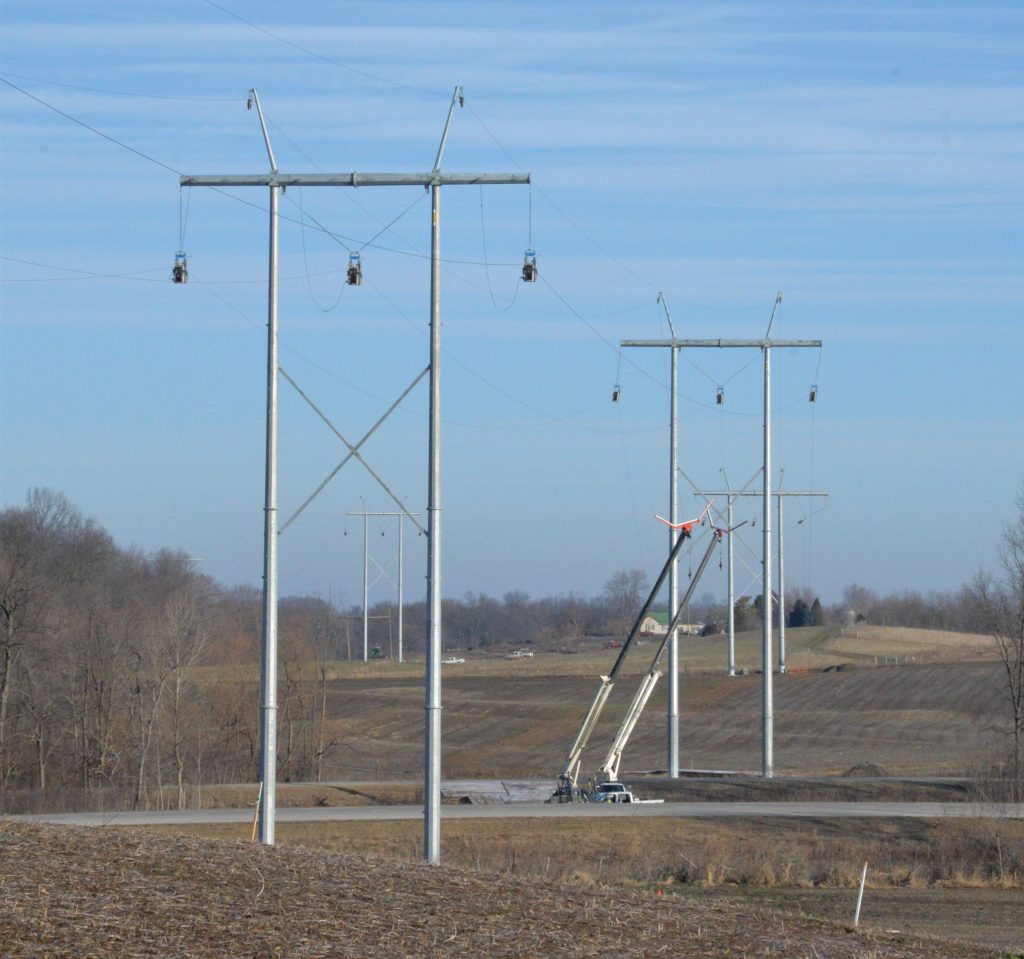 An expansion of the electric grid is currently underway in southern Indiana. Through a partnership among three utilities, crews have completed about five miles of high-voltage line. The entire project is about 30 miles in length and the transmission line will cross sections of Dubois County, Indiana; Spencer County, Indiana; and Hancock County, Kentucky.
Recently, conductor, commonly know as power wire, was pulled through structures spanning over I-64. Pulling conductor is a process that begins with a rope, or straw line. The straw line is fed through massive pullies attached to each H-frame structure. The straw line helps guide the conductor into position.
For this project, conductor is pulled through six to seven miles at a time at a pulling station. Reels of wire with two miles of spooled conductor are used. As one spool of conductor ends, it needs to be attached to the next spool to meet the desired length for the pull. Dynamite is used to fuse the wires together. The connection is 200 percent stronger than a compression connection and 200 percent better for amperage.