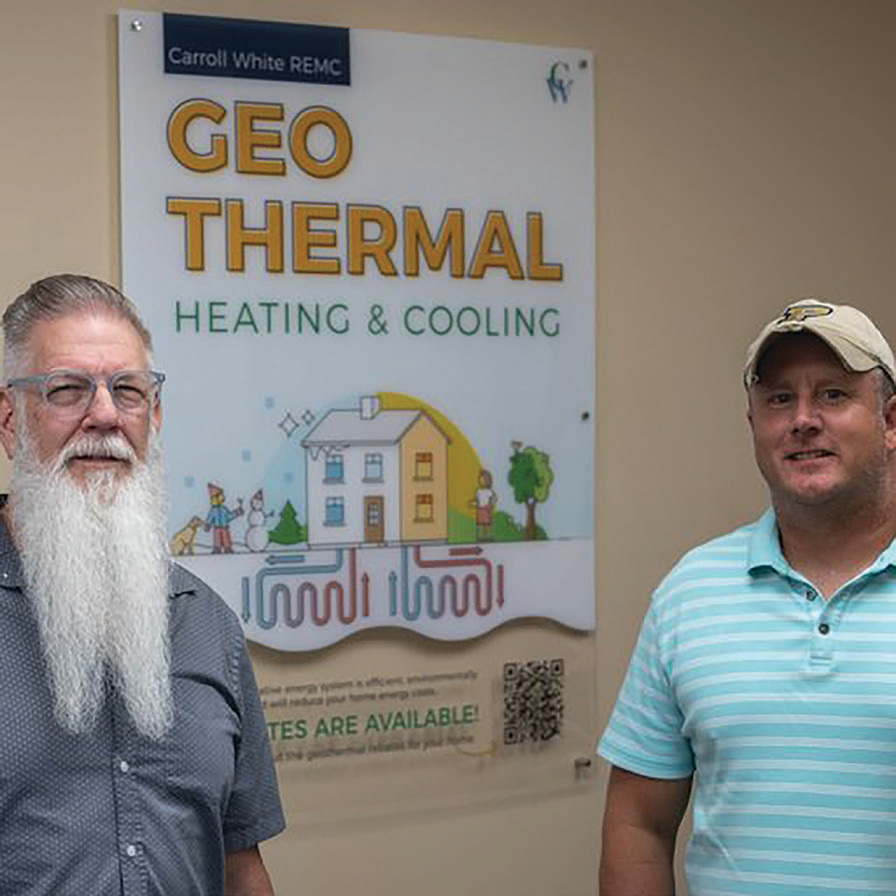 By Austin Arceo
One Sunday morning before church, Ryan Blackman was casually flipping through the pages of a magazine when an article caught his attention.
He eagerly read how he could be saved — from high energy prices, thanks to an innovative program offered by his local electric cooperative.
Blackman was one of the first participants in Carroll White REMC's Looped IN program, launched in January 2022. In the program, Carroll White pays for the installation of a geothermal system's closed loop, which is entrenched underground and typically costs more than $5,000. Looped IN participants then pay a rider on their monthly bill, which also covers any future loop maintenance needed. Blackman had previously owned a geothermal system in an old house and the Carroll White REMC member wanted to add one to his longtime family home that was being renovated — and the new program made it feasible.
"From what I've read, a geothermal system is as efficient as you can go as far as heating and cooling your home," Blackman said. "I am so glad I read that article that Sunday before church, because I would have been super upset that I missed that opportunity had I not seen that article and learned about it after the fact."
Geothermal systems are energy efficient because of how they work: In a closed-loop system, plastic tubing buried in the ground uses a fluid to exchange heat between the ground's naturally moderate temperatures and the building. While this requires much less electricity than other kinds of heating and cooling systems, the loop installation cost makes it more expensive.
Looped IN participants pay a monthly fixed rider on their energy bill: $7.50 per ton for a horizontal loop and $15 per ton for a vertical loop, which is more difficult to install and intended for limited space. As an example, a Looped IN participant would pay $22.50 monthly for a 3-ton closed-loop geothermal system.
Carroll White also offers a $1,500 geothermal system rebate and up to a $2,000 Power Moves® rebate. When combined with federal tax incentives, the rebates can make geothermal systems even more affordable.
"If a homeowner can take advantage of all the incentive opportunities, it can bring down the cost of a geothermal system to a very similar cost as other options," said Joe Spear, the energy advisor at Carroll White REMC who created the program with Joel Roper, the former director of engineering at the cooperative. "It makes a geothermal system more affordable, and when it's performing year after year, there is a return on investment that could very well be in five years or less."
Carroll White has added one new program participant each month, and several co-op members who discussed the program with Spear ultimately installed a geothermal system without participating in the program.
"The program's goal is to increase the total number of geothermal systems, even if members choose to do something other than participate in the program," Spear said. "We want Looped IN to succeed, but we want geothermal systems at members' homes because we feel it's the most effective and efficient form of heating and cooling."
Carroll White member Dean Thompson had a geothermal system in a home he owned 25 years ago. When he moved into his new home, he requested a home energy audit from Carroll White REMC to determine what could be done to improve the home's efficiency. Spear introduced Looped IN to Thompson, and in August 2022, Thompson installed a geothermal system to replace his home's propane heating system.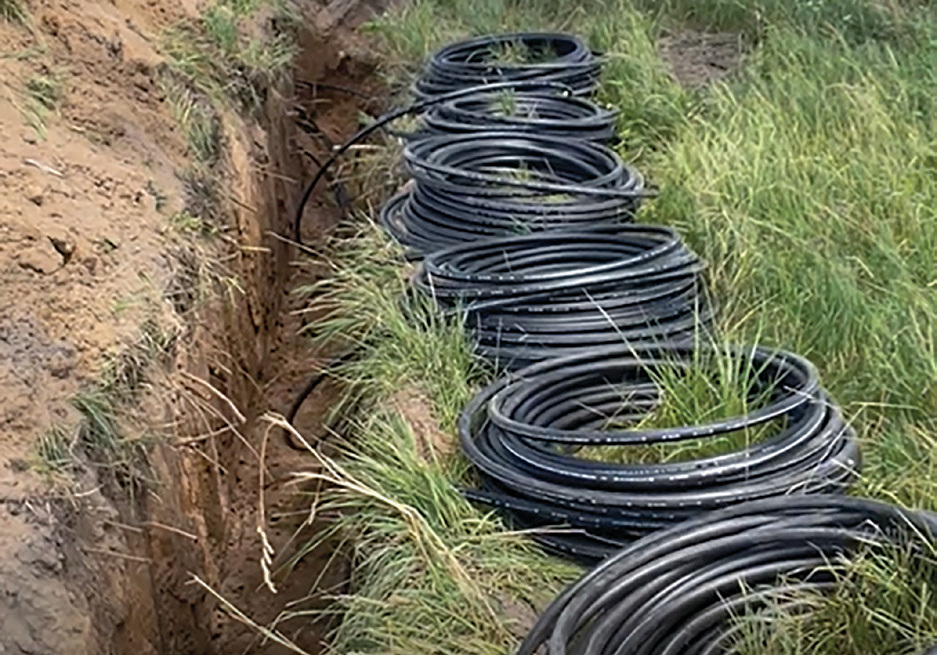 "The home we moved into is a 40-year-old home, so the insulation is fairly good here, but not up to today's new build standards," Thompson said. "I'm certainly pleased with what our system is doing for us in the year we've had it."
Spear eagerly speaks with homeowners about the program's potential. He also hears feedback from participants; many credit the program with impacting their decision to upgrade to a geothermal system.
"If anyone is considering updating their heating and cooling system, it's worth looking into this program," Blackman said. "I've been really happy, and I think other people would be too — if they knew this opportunity was out there."
AUSTIN ARCEO is digital marketing specialist at Wabash Valley Power Alliance