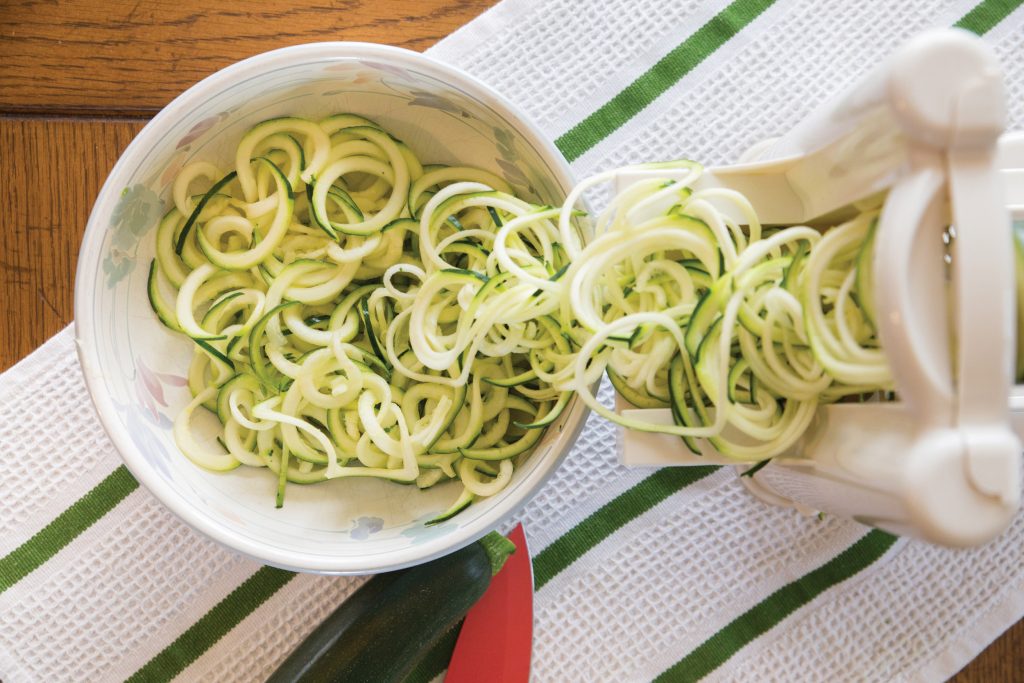 'Tis the season to swear off of sugar and fat as you embark on your first diet of the new year.
Make it easier on yourself by stocking your kitchen with an array of small appliances designed to cook food the healthy way.
Here are seven to consider:
Spiralizer. Press a zucchini through this gadget and it turns into spaghetti-like strands that can stand in for the pasta when you're cutting carbs and calories. Slightly cook the zucchini "noodles" and top with your favorite tomato sauce. Skip the garlic bread.
Salad chopper. Make quick work of fresh, raw salads by tossing them into an electric salad chopper. Choose one that comes with a big bowl that does double duty as a container for prepping the salad and a serving dish to carry right to the table.
Steamer. Cook veggies and seafood with steam instead of tossing them in an oil-coated skillet. Look for a device with multiple baskets so you can steam several items at once without mixing them — like rice, veggies and shrimp.
Yogurt maker. If you love Greek yogurt but skip it because of the price tag, make your own at home. You control what goes into the recipe, so you can pass on the sugar and substitute soy or almond milk for dairy.
Portable pizza oven. Delivery is delicious — but it's also loaded with fat and calories that you could save if you made your own pies at home. Self-contained pizza ovens let you bake your pizza at home — so you'll save delivery fees and can control what your family is eating.
Smoothie maker. Any high-powered blender that can crush ice can double as a smoothie machine. Start your family's day with fruit smoothies. Throw in some naturally sugar-free yogurt and protein powder, and you've got a portable breakfast.
Popcorn popper. The U.S. Food and Drug Administration has given micro¬waveable popcorn a bad reputation over the unhealthy chemicals that coat its kernels. Pop your own, using natural, untreated kernels, in an air popper. Fancier models come with melting pots for butter and other toppings.