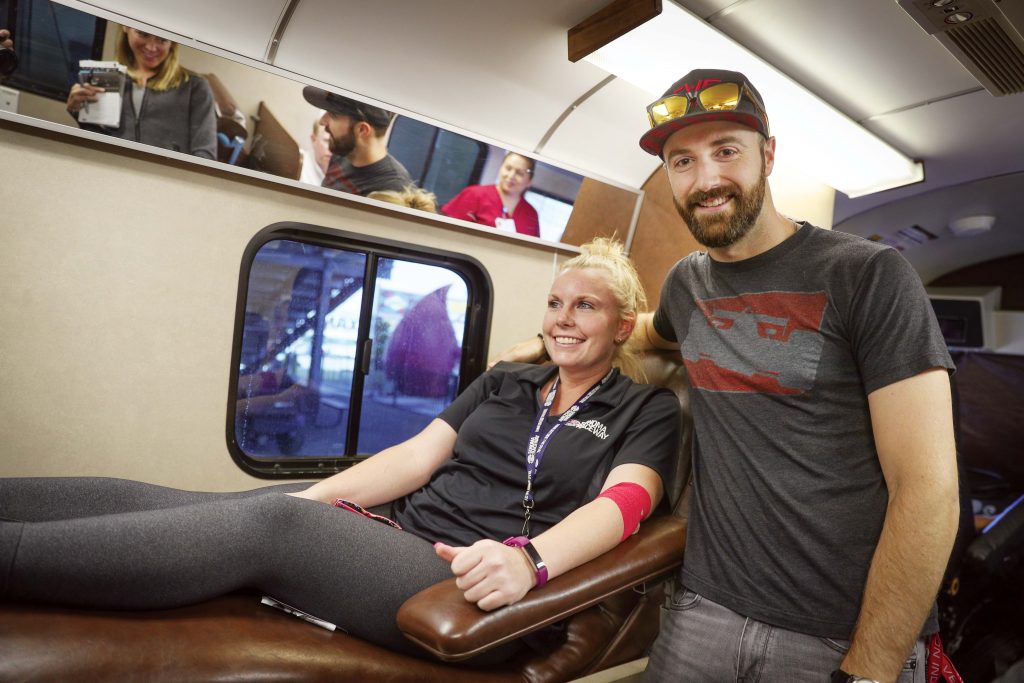 By Richard G. Biever
Five years since his near-fatal run-in with the wall at the Indianapolis Motor Speedway, IndyCar driver James Hinchcliffenow pokes a little fun at his injuries.But on May 18, 2015, it was deadly serious.
During a practice lap just days before that year's Indianapolis 500, his car's right front suspension broke going into the third turn of the famed oval. He slammed the outside wall at around 224 mph.
The crash left him concussed and battered in the cockpit. But the bigger immediate concern quickly became apparent: Hinchcliffe was bleeding to death. A piece of the car had shot through the tub of the cockpit spearing Hinchcliffe's right thigh and left leg — and slicing the leg's femoral artery.
Rushed to Indiana University Health Methodist Hospital in downtown Indianapolis, Hinchcliffe's body was minutes from shutting down. Before doctors were able to stop the bleeding, 22 pints of blood, about twice the amount a normal body holds, ran through him. "The joke I like to make is: I had two full oil changes," the now 33-year-old Hinchcliffe says. "I was losing it as fast as they could put it in."
A fan favorite, the Canadian driver, who has made his home in Indiana since 2009, returned most auspiciously to racing the following year. He earned the pole position for the start of the 100th running of the Indianapolis 500 in 2016.
Since then, "Hinch," or the "Mayor of Hinchtown" as he's also affectionately known: finished as runner up on a season of "Dancing with the Stars"; appeared on an episode of "Celebrity Family Feud" featuring IndyCar drivers; became reacquainted with a high school prom date who he married last August; and rejoined the Indianapolis-based Andretti Autosport racing team, the team with which he celebrated his first IndyCar victory in 2013.
In addition to that, his brush with death stirred a new passion: He's become a leading spokesman for the American Red Cross blood services.
"The biggest thing for me is just awareness," Hinchcliffe said in a telephone conversation. "I can only donate so much blood myself. So, the big key is really getting the messaging out there. It took me going through something that required me to get blood to learn blood is always in short supply and is always something we need."
While it took a horrific accident for Hinchcliffe to begin encouraging blood donations, giving back is just part of his character. "I understand and appreciate how lucky I am to get to do what I do. I'm a very fortunate person who was able to pursue their passion and their dreams and get to the top level in their sport. I know that's a rare thing. And it doesn't just come down to talent. That comes down to a lot of luck and timing and people supporting you. So now, if I'm in a position to help others and pay that forward a little bit, then I'm going to jump in."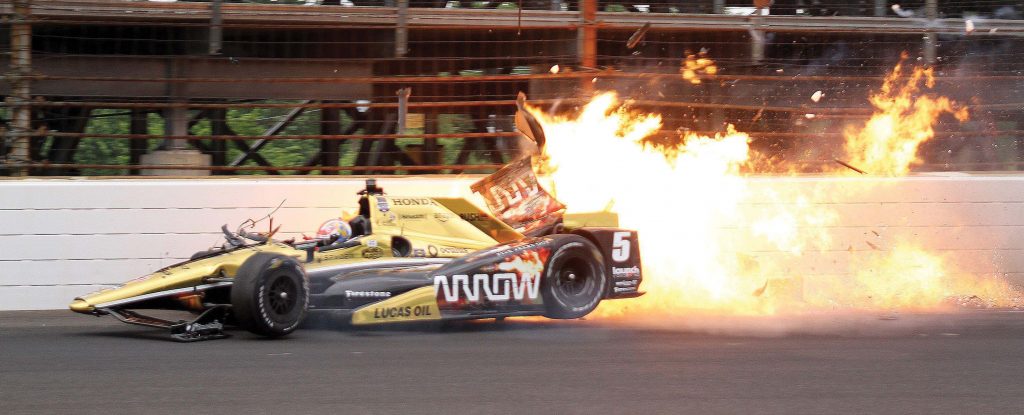 A need
The coronavirus pandemic has brought about one of the most unsettling and uncertain times in modern world history. Beyond the formidable illness itself, it's challenged the entire healthcare industry and the world's economy. COVID-19 has permeated every aspect of American life since mid-March. It has shut down public gatherings, schools, churches, businesses and industry. It's erased or postponed sports that are supposed to distract us from real world problems — the NBA, NCAA, baseball and now even the "Greatest Spectacle in Racing," the Indianapolis 500.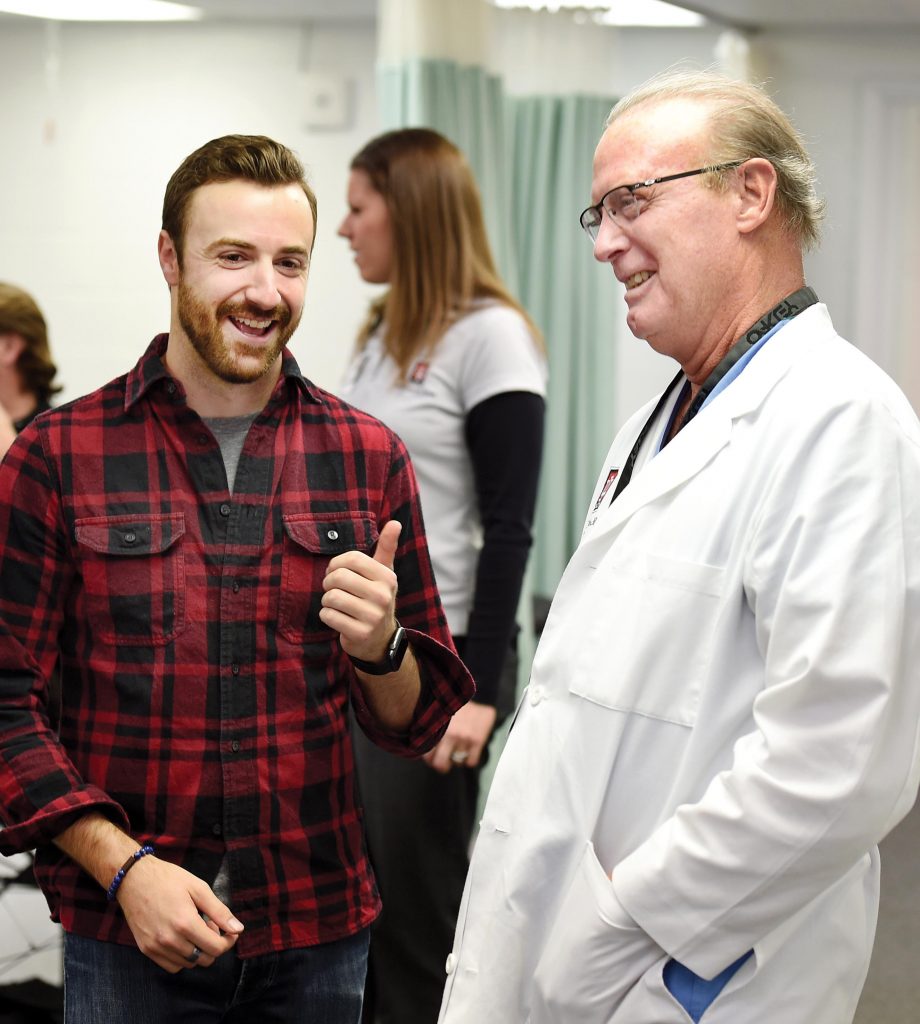 But what it hasn't stopped is the persistence of the other uncertainties of life: illnesses, injuries, medical conditions, and disease. And because of that, IndyCar drivers — like Hinchcliffe — continue racing behind the wheels of their manifold charities and charitable foundations. Despite the postponement of IndyCar events, they continue to provide support for the never-ceasing afflictions that pay no heed to pandemic quarantines.
Hinchcliffe's accident is just a reminder of how crucial blood supply is for communities. "Every two seconds, someone in the United States needs blood," said Duchess Adjei, communication director for the Indiana Region of the American Red Cross. "Regardless of what's going on, people still should donate."
The Red Cross depends on blood donor heroes to collect enough blood to meet the needs of patients at approximately 2,600 hospitals throughout its nationwide network. In Indiana alone, the Red Cross requires about 450 donors each day to support patients at 80 hospitals across the state. Donors of all blood types are needed to help those who rely on blood products.
"A massive percentage of blood donations is received from drives at colleges and universities," Hinchcliffe said. "With all the schools shut down, that's a ton of drives that have been canceled. Big businesses host drives all the time; obviously those are pretty much shut down."
Another source of donations has been blood drives held at IndyCar race sites the past several years that Hinch has helped organize and host. What began as one at the Indianapolis 500 in 2016 grew to 10 at the various tracks around the country last year. Those, too, have been postponed for now.
As of early April, 10,000 blood drives had been canceled because of COVID-19 concerns nationwide. That means an estimated 300,000 fewer donations. The Red Cross reminds folks that blood donations are essential to community health and part of the nation's critical infrastructure. Healthy individuals can still donate where shelter-in-place declarations have been issued.
"While the world has had to go on standstill, unfortunately the need for blood doesn't," Hinchcliffe added. "The need for blood is constant. It's not just trauma patients that need it: It's cancer patients; it's burn victims. All these things are still happening so people still have this need, but we're just a little bit more stymied on how we collect it."
Blood kin
Hinchcliffe's passion for the Red Cross may have been borne from his own experience with trauma, but the passion to serve others may have been borne in the blood of his birth.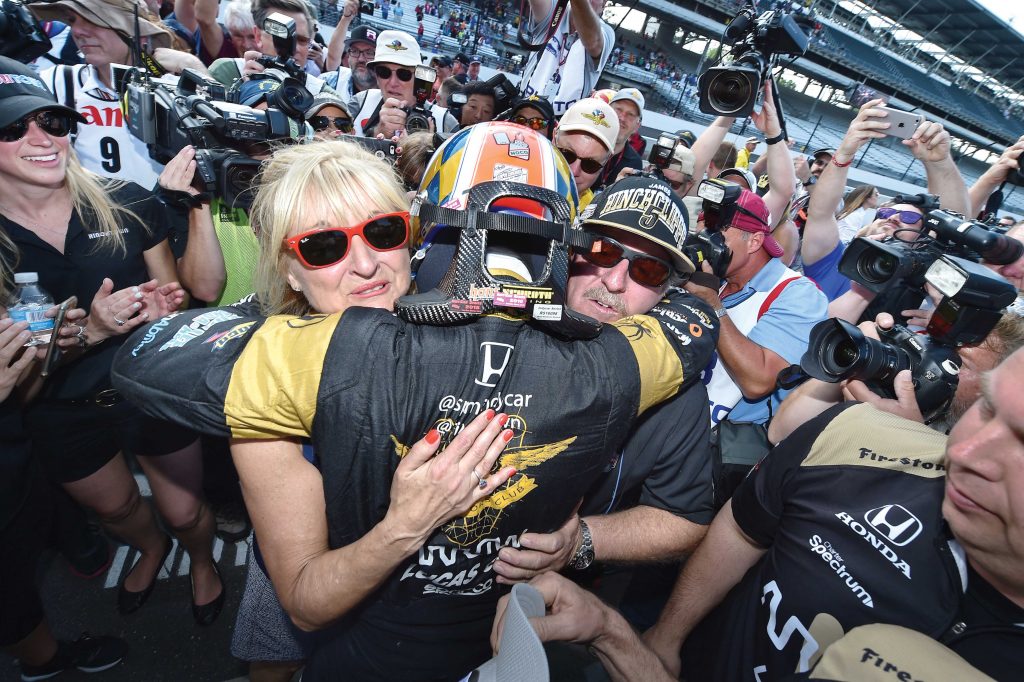 "It was probably something I got from my mom when I was younger," he said.
In 1998, when Hinchcliffe was 11, his maternal grandfather died from a rare cancer, coincidentally a cancer of the blood, called Waldenstrom's macroglobulinemia — or WM for short. He was 72. It was so rare the family could find no information about it when he was diagnosed. They didn't know who to turn to for advice and support.
Not long after his grandfather died, Hinchcliffe's mom, Arlene, felt she had to do something. "Mom took it on herself to start a support group," Hinchcliffe said. "And then it grew into a full charity."
"I just knew there had to be a few people needing support," Arlene Hinchcliffe said via email. "I knew what it felt like to have no one to talk to even as a caregiver."
At the first meeting, 24 people showed up. "From that moment on, these people embraced each other, and we all reached out to anyone else who found out about us." Three years later, Arlene and the group formed a non-profit charitable foundation for all of Canada. Around the same time, a WM group organized in the United States. The two groups joined to create the International WM Foundation that is now worldwide.
Hinch and his older siblings, Rebecca and Christopher, have aided their mom in WM foundation fundraisers and other events. As Hinch's racing success and fame grew, he would participate in other ways, too. "James would also donate to our silent auction with his race suits, gloves, shoes, etc., which always ended in bidding wars," Arlene said.
Arlene noted her son's passion for the Red Cross doesn't surprise her. He offered his help and time to others since he was small. "So maybe it is in our DNA," she said. "James would have been doing this regardless of his position in life. However, he experienced firsthand what it felt like to be vulnerable and need others to get him through a difficult time.
"Our children saw what it meant to me to give back to my community, family and friends," she added. "We can only lead by example, and I am so proud that they are all paying it forward."
The race
The Hinchcliffe family strongly supports James' racing career. Mom and dad, Arlene and Jeremy Hinchcliffe, typically attend 10-12 races each season. "To this day, James says he can hear me shouting in the stands," she added. "The Indy 500 is the one race I can say I am most anxious about."
Most Hoosiers and race fans know by now that the 500 won't be run on Memorial Day Sunday this year. The race has been moved from its scheduled May 24 date to Sunday, Aug. 23. By then, it's hoped COVID-19 will have run its course.
When racing does resume, look for Hinchcliffe in the Andretti Autosport No. 29 Honda carrying Genesys colors, orange, white and charcoal. Genesys is a worldwide communications management software company employing 850 people in Indianapolis.
Enough to give
In racing, numbers and statistics mean everything.
Hinchcliffe said sometimes he wonders if his work with the Red Cross makes a difference. "I'm just going around trying to tell as many people as I can," he said. "My goals are very simple and transparent. But when they come up to me at the end of the year, and they have a spread sheet …"
He said the Red Cross tracks the number of people donating at the drives he hosts. They tell him, "We potentially saved this many lives …."
"When you see those numbers on a piece of paper in front of you, it is a pretty cool thing," he said.
He's also proud that many of the donors at the IndyCar race sites are first-time donors. "That's something the Red Cross loves to see because first-time donors usually become second-time donors, and so on. It shows that we're imparting the message to a new group of people."
Hinchcliffe's work with the Red Cross has gone beyond blood donations. "He's helped us connect with IndyCar in a way that has been transformational," Adjei said. Along with the blood drives at race venues, the nonprofit was the title sponsor of the first virtual iRacing Challenge — the "American Red Cross Grand Prix at Watkins Glen."
Drivers Conor Daly and Colton Herta are also now working with the Red Cross, Adjei said.
"James is such a humble person. He is such a caring person. There is no better model than to have someone who has actually gone through something so life threatening who has become an advocate for the work that we do," she said. "He's definitely part of the American Red Cross family."
Hinchcliffe said he feels as indebted to the two dozen people who donated the blood that kept him alive five years ago as he does to the skilled surgeon, nurses and others who saved his life that day. Without their blood being there, he wouldn't still be here.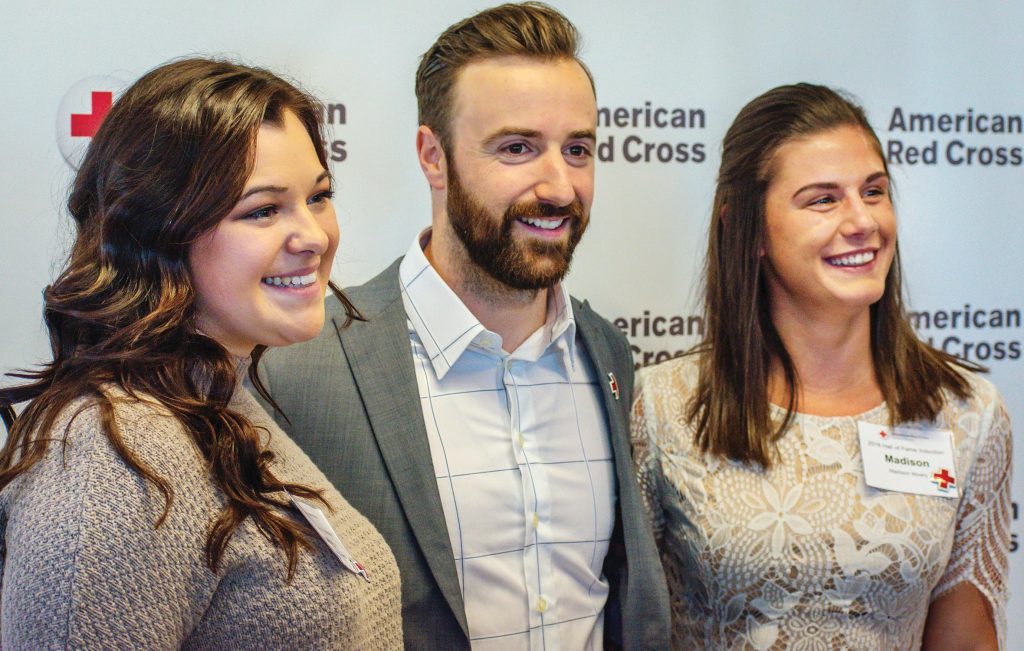 "For something that takes just a little bit of your time, you can quite literally save lives. It's a very rewarding thing to be involved in," he said.
Hinch repeats the words from the Red Cross about donations during the pandemic. He suggests folks make an appointment. While safety protocols at each blood drive and donation center are always followed, extra precautions are being taken now. People can sit in their cars until their specific time slot is ready and social distancing practices are followed.
"So, if you're not feeling sick, and you've not been exposed to anybody that's had it [COVID-19], then we absolutely encourage you to swing by and try to make a difference," he said.
"In this time, I know so many people are looking for ways to give back, and it's hard," Hinch said. "It's hard to volunteer at places because they're trying to keep people apart. And with everything that's happening with the economy, people are holding onto their pennies; so financial donations might not be something you can afford.
"But everybody's got blood. And everybody's got enough to give."
RICHARD G. BIEVER is senior editor of Indiana Connection.
---
104th Indianapolis 500 Rescheduled
In case you have taken "social distancing" and "sheltering in place" to extremes and haven't heard: The Indianapolis 500 Presented by Gainbridge has been rescheduled for Sunday, Aug. 23, as a result of the COVID-19 pandemic. The "Greatest Spectacle in Racing" was originally scheduled for Sunday, May 24, in its traditional spot on the calendar during Memorial Day weekend.
---
IndyCar stays green supporting community causes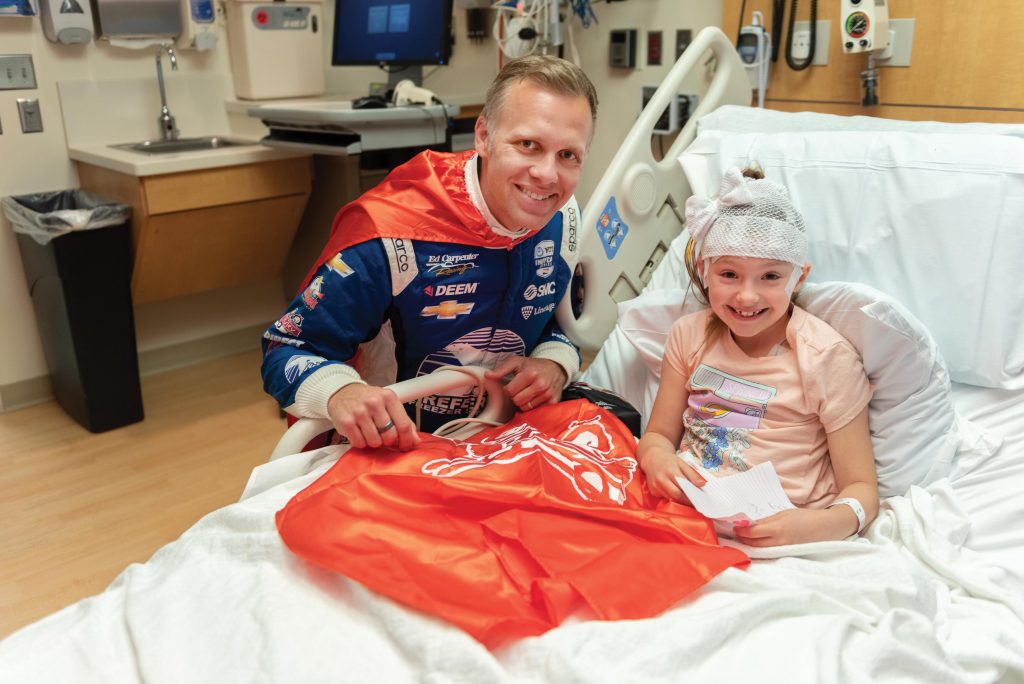 In racing vernacular, the COVID-19 pandemic has brought out the red and even the black flags of postponement and cancellation for almost every sporting event from mid-March through at least May. But the charitable causes and the needs that the IndyCar community supports in Indiana continue on. And so, even under these extraordinary times, drivers and teams continue finding ways to give back.
Along with James Hinchcliffe, featured in the cover story, here are just a few of the things Indiana-based drivers and teams are involved in.
Ed Carpenter |Owner/Driver • Ed Carpenter Racing
Giving Ambassador for the Riley Heroes campaign for the Riley Children's Foundation at Riley Hospital for Children at Indiana University Health in Indianapolis. Learn more at RileyKids.org/Heroes.
Indy Family Foundation. This is a charity within the motorsports community that offers financial aid in times of needs caused by death, injury, or illness. http://www.indyfamilyfoundation.com
Tony Kanaan | Driver • A.J. Foyt Racing
Riley Giving Ambassador — with his own personal connection. He and his wife, Lauren, and their four children are also a "Riley family." When their son Max was 2 years old, he needed to undergo an exploratory gastroenterology procedure under anesthesia at Riley.
"We have now seen with our own eyes how the donations we make as a community make an impact on kids. Our community's amazing support is the reason that Riley is not just an 'adequate' children's hospital," wrote Kanaan, "it is now one of the top 10 children's research hospitals in the nation! This is what our kids here in Indiana deserve.
"Now that our family has chosen to make Indiana our home year-round, we have decided we want to make an impact right here." BeTheHopeNOW.org.
Michael Andretti | Owner/Former driver • Andretti Autosport
Created his own charitable foundation in 2003 following his retirement from full-time professional driving.
Andretti confirmed he would carry on the #CheckIt4Andretti message started by his cousin, IndyCar and NASCAR driver John Andretti, who died Jan. 30, 2020, after a three-year fight against colon cancer. John Andretti's campaign spread the message on the importance of colon cancer screenings.
With the shutdown of regular racing team activities because of the coronavirus, Hinchcliffe noted that some of the Andretti Autosport team employees, drivers and wives, began volunteering their weekends to pack boxes for central Indiana Meals on Wheels. And while speedy delivery might be more in the Andretti team wheelhouse, Hinch noted they would not be behind the wheel driving the Meals on Wheels.