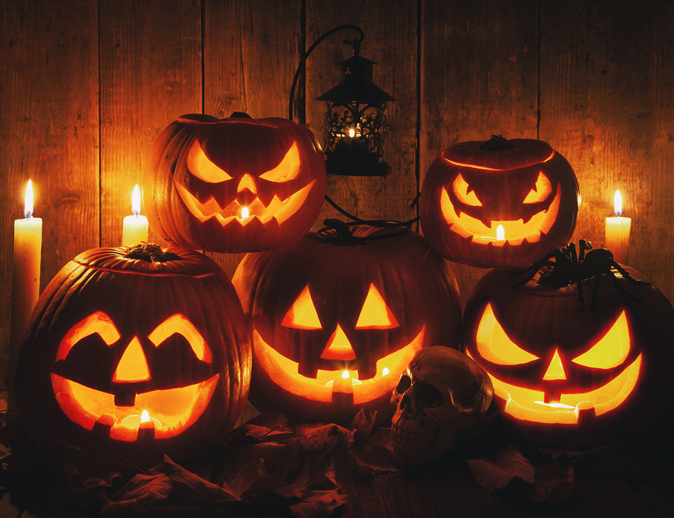 It's that time of year when tiny superheroes, goblins and princesses will venture into the dark and roam from house to house in search of treats.
Americans will spend over $10 billion on Halloween decorations this year, according to retail industry reports. So, if you're among those purchasing decorations for the holiday, consider these safety tips to avoid spooky shocks and fire hazards:
When buying decorations, read the label to make sure they're rated for safe use outdoors. Even cords rated for outdoor use should not sit in standing water.
Do not use candles — buy LED tealights instead for your pumpkins and, just as you would with other holiday lights, make sure to check cords for fraying or other damage before plugging them in.
Try to avoid running extension cords across walkways. If you must, make sure to tape the cords down securely to reduce tripping hazards.
When affixing light strands or other plug-in decorations, make sure not to penetrate cords with staples or nails, which could damage the cord's insulation. Similarly, don't run cords through doorways or windows where they may be pinched or damaged.
Use outlets with ground fault circuit interrupters (GFCIs) to reduce the risk of electric shock. For older homes that may not have GFCIs, be sure to use an adapter that includes one.
Deflate any inflatable yard decorations and unplug any lights before going to bed.
It's also good practice to clear any walkways to remove tripping hazards, fix any loose pavers and trim back bushes or low-hanging branches that could snag costumes.
From all of us at BCREMC, have a fun, safe Halloween.