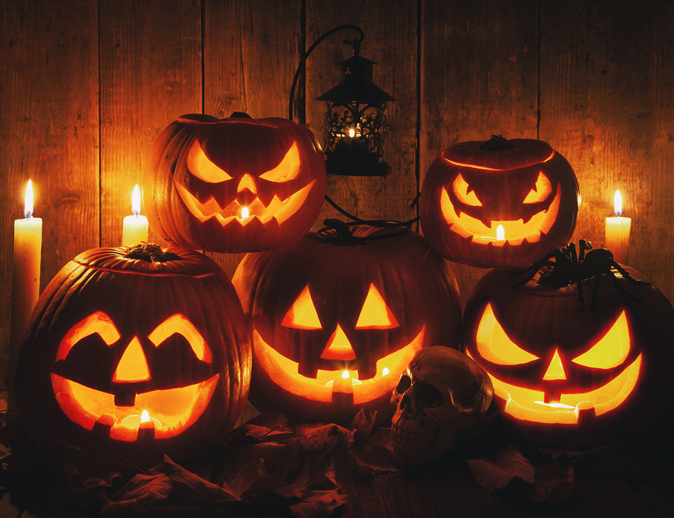 It's fun to make your home look spooky at Halloween, and many enjoy decorating for trick-or-treaters just as much as they enjoy decking the halls for Christmas. We've all seen Halloween displays become more elaborate. Decorations make the holiday more fun, but it's important to make sure you're decorating safely. 
Tips you'll want to consider for your own displays include:
Make sure that all decorations used outdoors are marked for "outdoor use."
Inspect decorations carefully to make sure that cords aren't frayed and connections aren't loose.
Don't use nails or staples to attach cords. You might cut into the insulation.
Use extension cords that are approved for outdoor use, and make sure they are long enough to safely reach displays. Avoid connecting multiple cords. If you have to put two cords together, tape the connection to keep moisture out.
Don't put decorations on or around electrical equipment such as transformer boxes or power poles.
Any electrical decoration used outside should be plugged into an outlet with a ground-fault circuit interrupter (GFCI).
All electrical decorations should be approved by independent safety testing groups such as Underwriters Laboratories (UL).
Make sure that you don't overload electrical circuits with too many lights.
Don't leave decorations on overnight or when you're not home.
Never use light strands to hold up or support displays.
Don't use electric lighting with displays made of flammable materials.
Don't lay cords across walkways or doorways, because visitors might trip on them. If you have to put a cord across the ground, tape it down. 
Rather than use a candle or a household bulb to light up your jack-o'-lantern, consider battery-operated lights. Lots of LED bulbs are available. They're much cooler, so there's less risk of fire or burns. LEDs only use one-quarter as much electricity as incandescent bulbs and may last 25 times longer.