Since no petitions were filed for other candidates to run for election, these incumbents will be officially seated at the Annual Meeting.
DISTRICT 1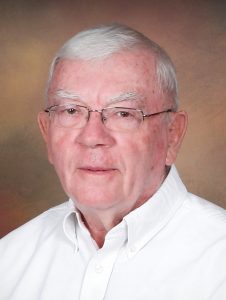 Eugene Roberts represents District 1, which includes all of Spice Valley and Marion townships in Lawrence County served by Orange County REMC. Roberts has served on the board since 1986. He is a graduate of Shoals High School and has lived in the Huron community for the past 50 plus years.
He served 22 years on the Hoosier Energy board of directors, having completed two years as board chairman and a total of 11 years as a board officer. Roberts retired as a supply systems analyst of the guns/weapons directorate at the Crane Naval Surface Warfare Center in January 1994.
He and his late wife, Bonnie, were blessed with two sons, Robin and Ryan, both residing in nearby Bedford. Robets has four grandchildren, Darci, Andrew, Adam and Bret.
Roberts is a long time active member of the Huron Church of God. He presently is the president of the Spice Valley Township Advisory Board. Roberts also serves on various other boards, one of which is the Bryantsville Hunger Relief Project which grows, stores, bags and ships high protein corn as a food supplement to the needy throughout the world.
Along with being an avid sports enthusiast, Roberts covered sports for the Mitchell Tribune for 20 years. He continues to attend many sporting events, enjoys visiting nearby areas of interest, traveling in general, writing and researching local basketball history.
DISTRICT 5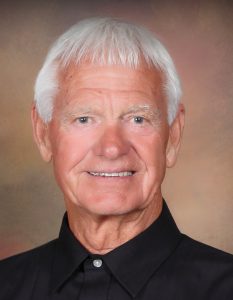 Ben Lindsey represents District 5. He lives in French Lick and is a lifelong resident of Orange County. He has served as an REMC director since 1999, during which time he has served as secretary, vice president and president.
Lindsey is a member of the first class to graduate in 1958 from the newly created Springs Valley High School. Ben and his wife, Janice (Lewis), have two daughters. Daughter Rhonda Orr and her husband, Danny, of French Lick, have four children. Meanwhile, daughter Liz Stinson of Indianapolis has two children.
Lindsey owns a grain and cattle farming operation located on Sulpher Creek, between French Lick and Paoli, and rents nearby land to supplement his operation. Prior to becoming a full-time farmer in 1984, Lindsey was a partner with his brother in the Lindsey Ford tractor dealership for 23 years. Additionally, he was a contracted school bus driver for the Springs Valley Community School District for 26 years.
Lindsey has served his community and country throughout the years as a member of the United States Air Force, as a French Lick volunteer firefighter, and a Springs Valley Jaycee. Lindsey served area farmers for nine years as a member of the Farm Service Agency Committee and presently serves on the French Lick Township Advisory Board. Lindsey is a member of Ames Chapel United Methodist Church is a lifetime member of the American Legion Post #76, in French Lick. He enjoys playing golf, and together with Jan, riding their motorcycle and taking short RV trips.