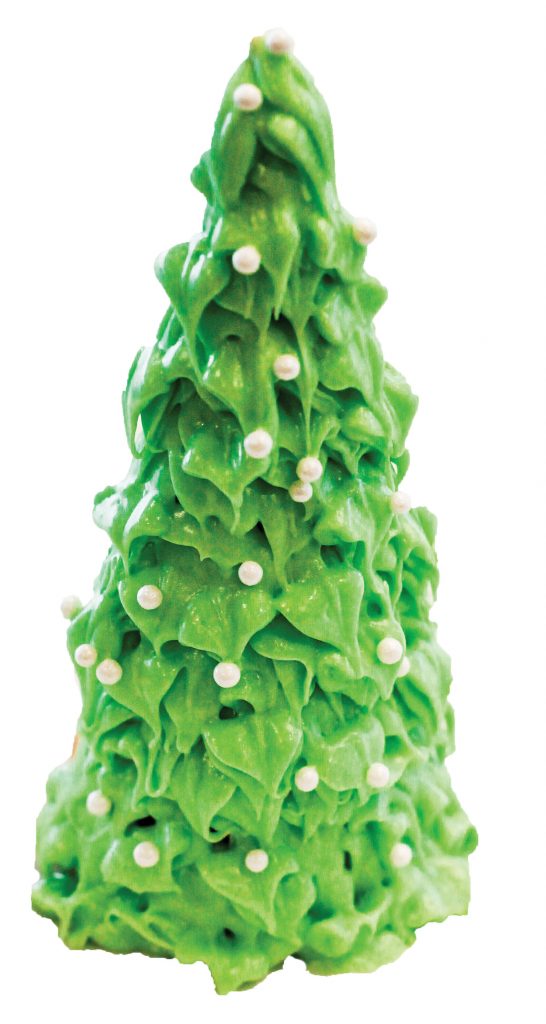 It's the same thing every year — the Christmas tree is up, you decorate it and that's that. But it all happens so fast. Sometimes you just want to keep going and decorate some more trees!
Well, we've got a way for you to keep up the tree trimming!
Make some edible Christmas trees using sugar cones (that you normally fill with ice cream), green frosting (you can use canned vanilla frosting and add green food coloring to it), and sprinkles for your choice (options may include colorful candy-coated chocolates, gum drops, nonpareils, dragees and jimmies).
To make a sweet tree
Turn a sugar cone over so the pointy part is at the top.
Cover the cone with frosting. Don't be stingy with the frosting! Pile it on thick! (We used a cake decorating tip and a piping bag to decorate the "tree" on the left.)
After you frost the cone (which should now resemble an evergreen tree), decorate it with sprinkles and candy of your choice just as you would a Christmas tree with ornaments.
If you'd like you could decorate the base of your tree with gummy bears or character-shaped snacks.
As a final touch, sprinkle sugar over your tree. It will look like glistening snow.
When you're finished with your little trees, you can eat them or use them as part of a holiday centerpiece.