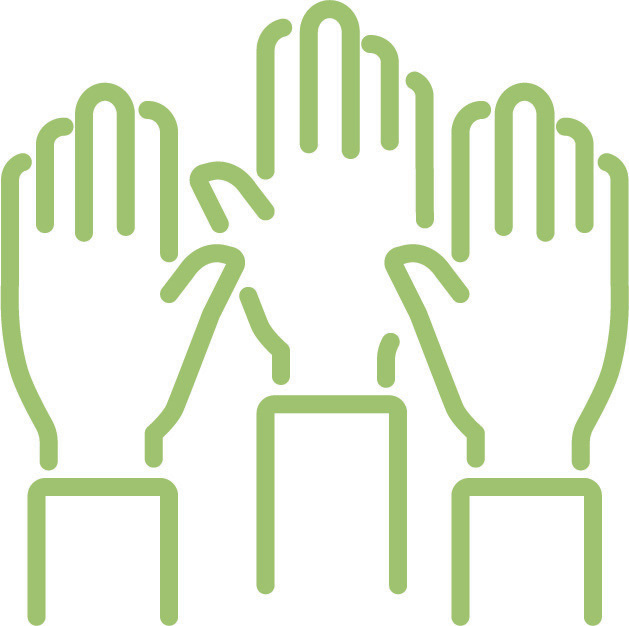 WIN Energy REMC has been keeping busy in the community! Recently, we participated in Vigo County Field Days and the Sullivan County Corn Festival, visited St. Joseph Catholic Preschool, and took part in Indiana Electric Cooperatives Community Day. As your hometown electric cooperative, one of our greatest pleasures is being out in our community.
St. Joseph Catholic Preschool students were visited by two linemen and a big white truck! During lessons focused on the letter "E," students learned all about staying safe around electricity.
Vigo County Field Days, held at the Vigo County Fair Grounds, were hosted by the Vigo County Soil and Water Conservation District. Hundreds of students visited stations — including one dedicated to electrical safety — throughout the day.
Several of our Sullivan office folks took part in the Sullivan County Corn Festival Parade. Their families participated, too!
For this year's Community Day, our team worked at the Sullivan County Fair Grounds. Work included landscaping, building benches and tree trimming. Participants were even treated to lunch from a Sullivan-based food truck, The Huddle.
ST. JOSEPH CATHOLIC PRESCHOOL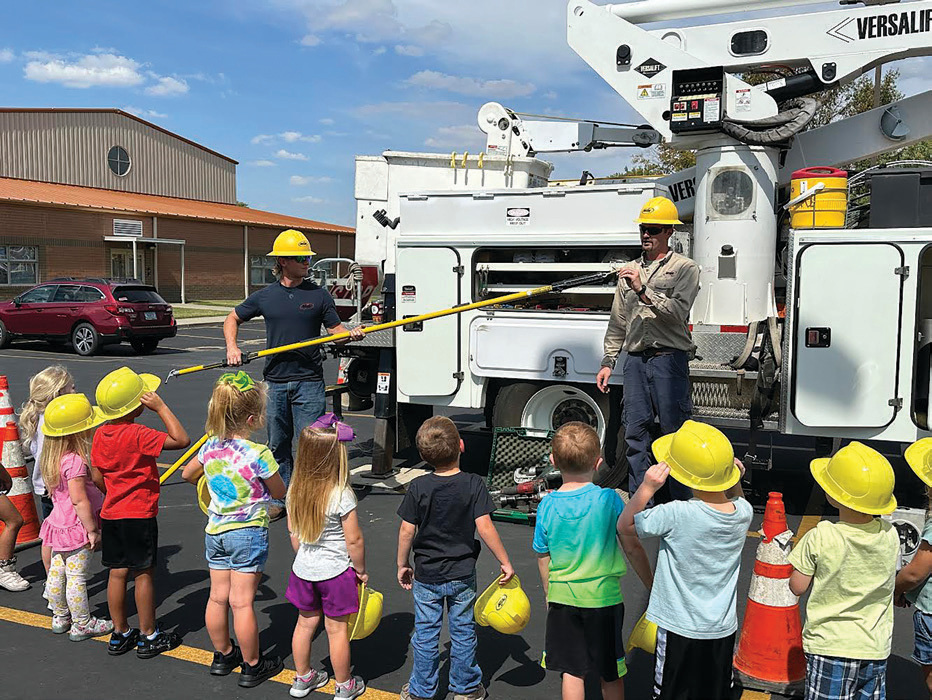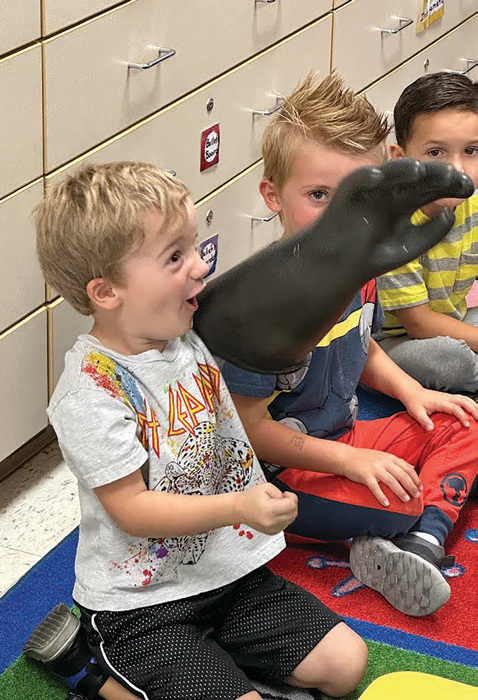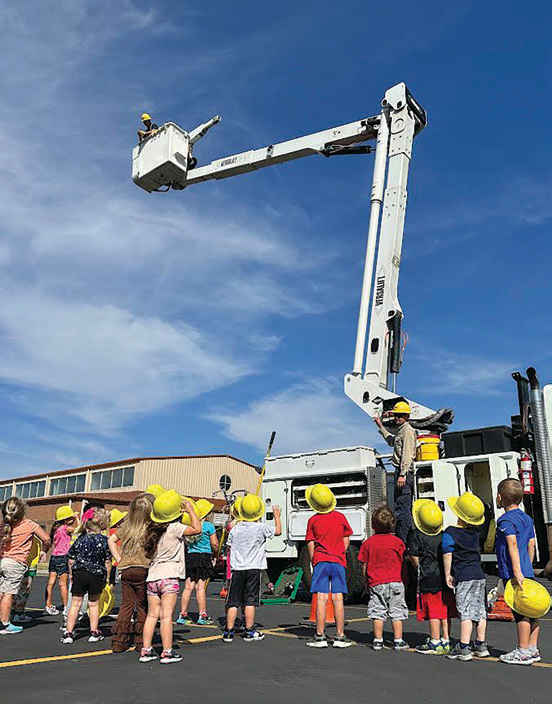 VIGO COUNTY FIELD DAYS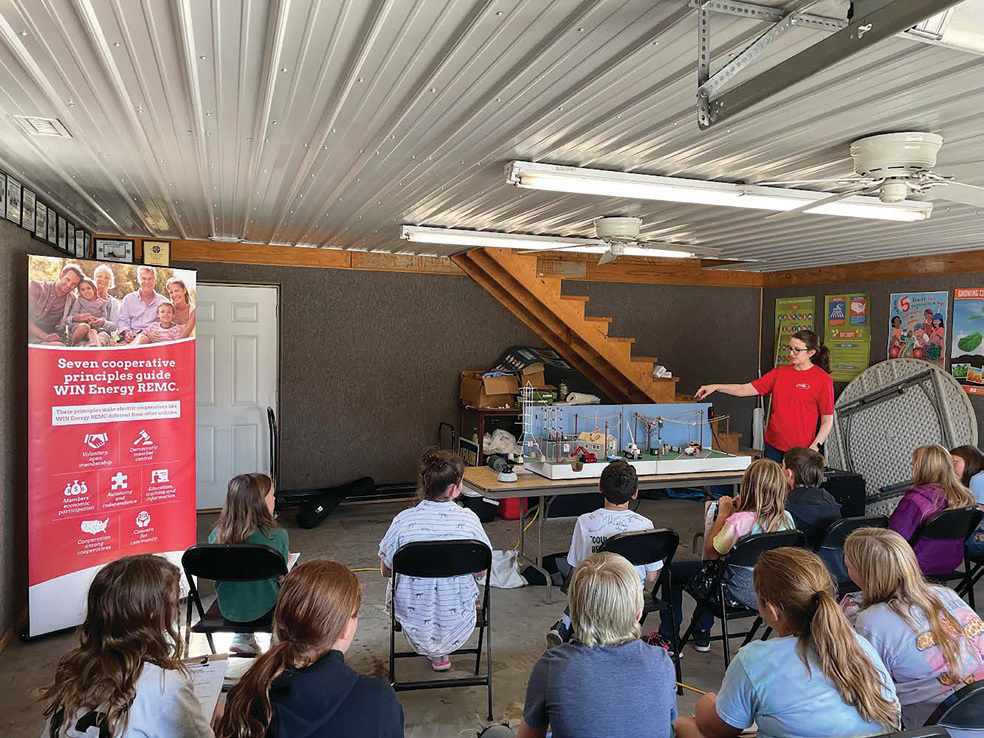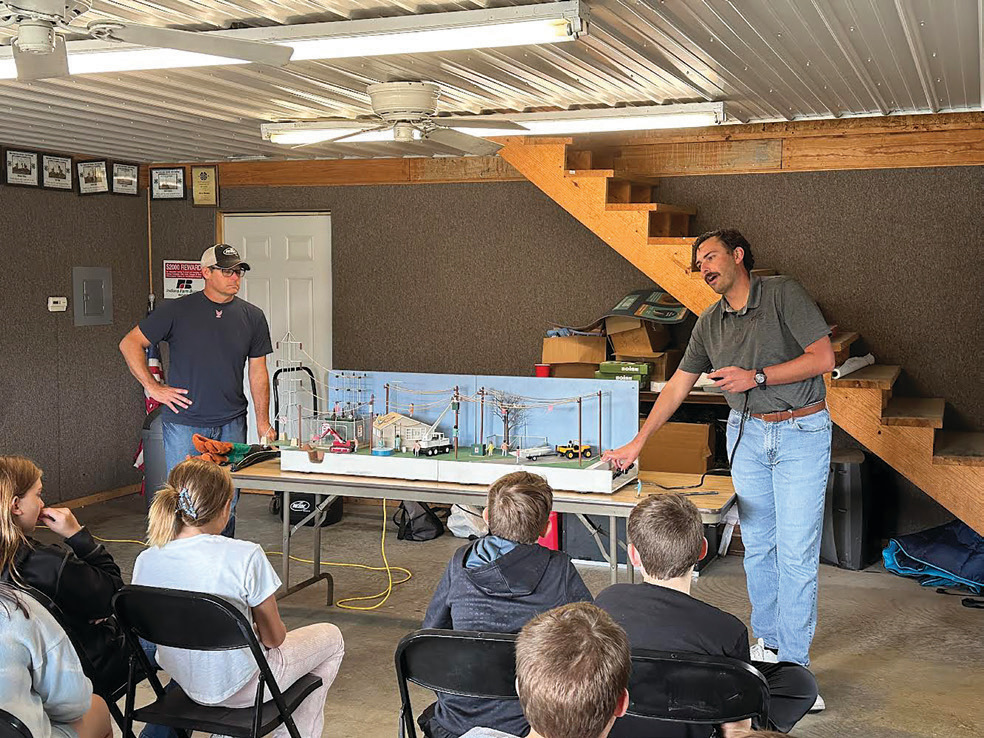 COMMUNITY DAY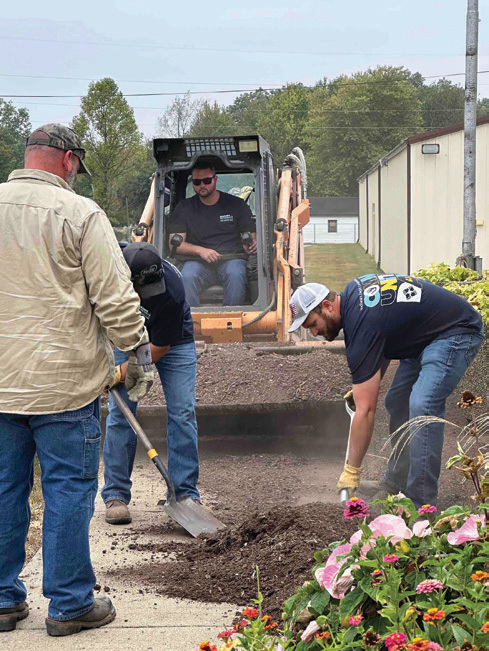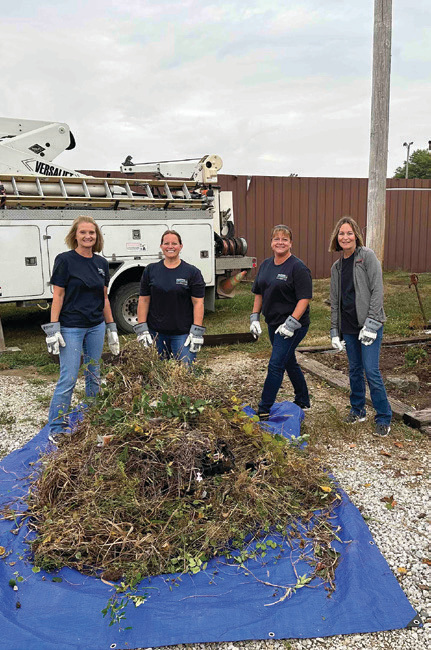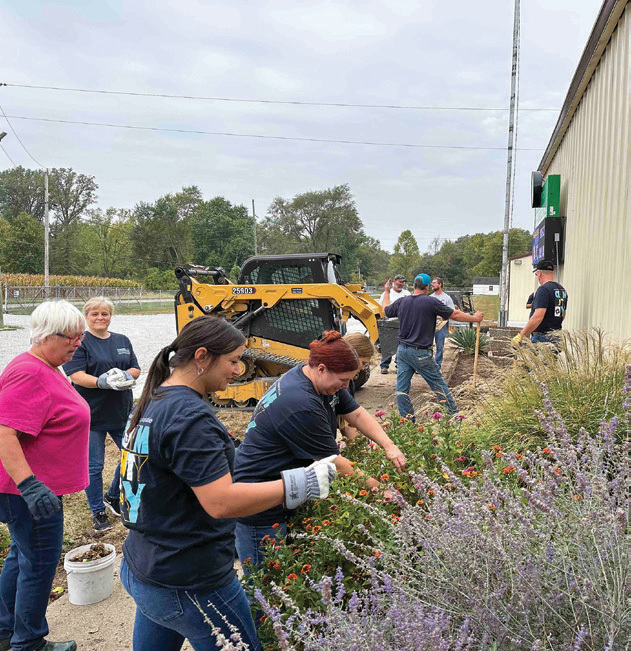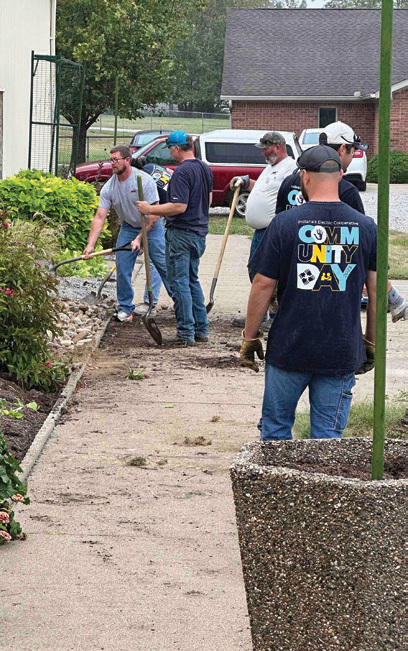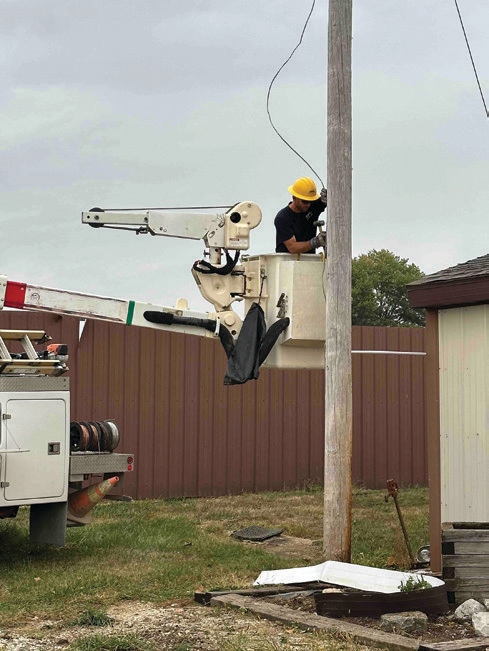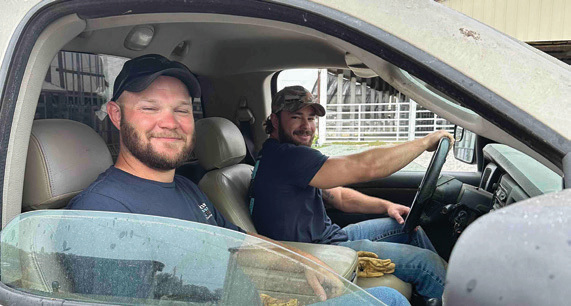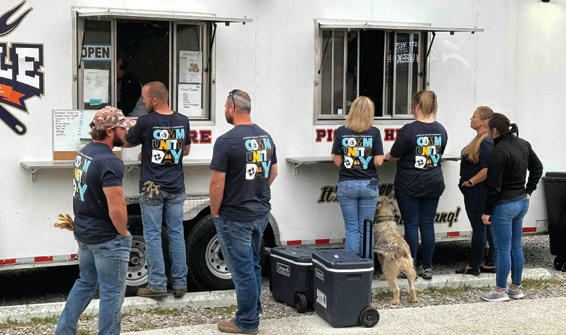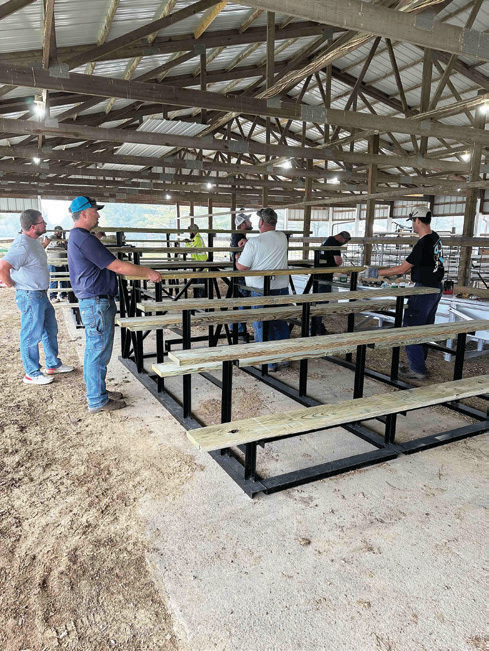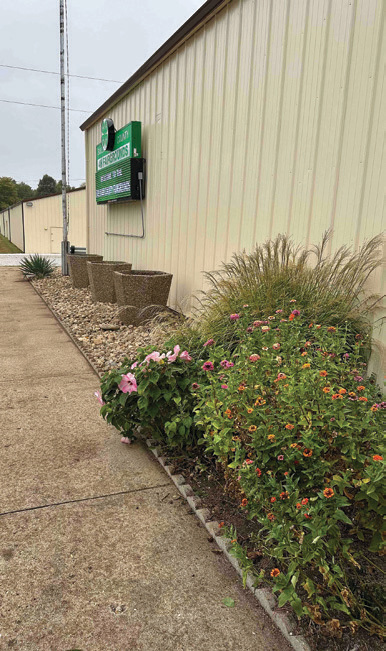 SULLIVAN COUNTY CORN FESTIVAL PARADE