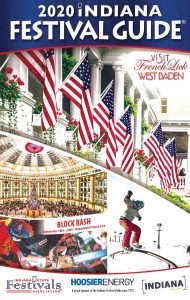 For nearly 48 years, Hoosier Energy and member cooperatives have supported Indiana tourism by sponsoring the Indiana Festival Guide. A popular and comprehensive tourism publication, which includes more than 600 festivals, craft fairs, holiday shows, historical re-enactments and community celebrations are available free of charge from Orange County REMC.
Electric cooperatives are committed to the communities they serve. That is why Orange County REMC is pleased to help highlight some of the best and exciting events coming to communities throughout the state.
Stop by the Orange County REMC office to get your free copy today.