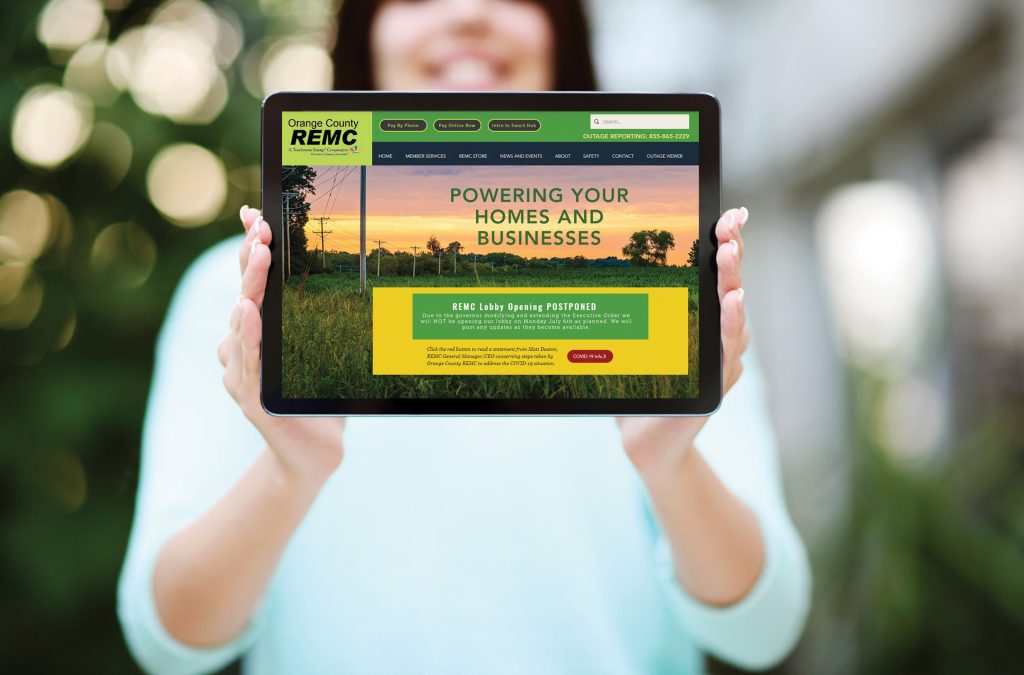 Remote bill pay options
Our website offers details about several ways to pay your bill without coming into the office. The Pay-by-Phone service allows members to pay their bill by check or credit card over the phone by calling 833-890-7734.
SmartHub
Our SmartHub app makes it easy to view and pay your bill from your computer or your mobile device.
Members can choose to make a one-time payment via credit or debit card, sign up for recurring credit/debit card payments, or pay by automatic bank draft. You can also look at your history of electric use and get detailed information about your account. Orange County REMC members can also use SmartHub to contact a member service representative, or report an outage.
Rebates
If you need new HVAC equipment, Orange County REMC offers rebates to help you install the most energy-efficient models. The deadline for the 2020 program is Dec. 1. Get more info and a rebate request form on our website.
Do we owe you money?
Orange County REMC has a list of names of members who have unclaimed capital credits. Check our website to see if you, or someone you know, is on our list. Please be sure your correct mailing address and contact information is on file with our office so you will receive your check when capital credits are retired. A list of FAQs about capital credits and how to claim your refund can be found in the member service section of our website.