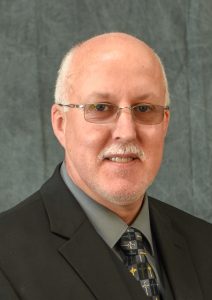 Join us for Southeastern Indiana REMC's virtual annual meeting on Thursday, Oct. 1, on the cooperative's Facebook page.
The 2020 annual meeting theme is "New and Emerging Technology." We are excited to tell you about our strategic plan for the organization and share some details about the products and programs we've been working on and hope to offer in the next few years.
As we reflect on the hard work of the past year, we are grateful for our board's leadership and its confidence in our team. We are also grateful for you, our members, who put your faith in us and give our work purpose and meaning every day.
Looking ahead, there are exciting challenges to tackle together. As we seek new opportunities to improve the quality of life in southeastern Indiana, we're more committed than ever to our mission, "to safely provide reliable electricity and diversified services to the members and communities we serve."
Southeastern Indiana REMC is powered by impassioned cooperative leaders from across our seven-county service territory and a team of creative and dedicated employees. Plug into this resource by engaging with us during the virtual annual meeting and throughout the year. We would love the opportunity to work with you and to share the information and resources we have to help you save money and use energy wisely.
If you've never attended our annual meeting, or it it's been a while, please consider joining us as we try something new with a virtual meeting this year. Your 2020 director election packet should arrive in your mailbox in early September. Please complete the ballot and return it by mail or try the online voting option. Just make sure we receive your vote by the Sept. 29 deadline. We look forward to visiting with you virtually in October and in person once the COVID-19 pandemic is behind us!