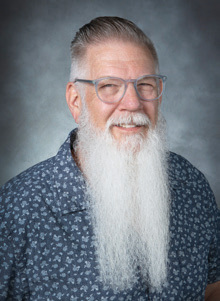 There is an exciting new program for Carroll White REMC members who either own an electric vehicle or will be purchasing one in the future.
"Carroll White REMC now has a rebate program for those who will be charging their electric vehicles at home," said Joe Spear, Carroll White REMC's energy advisor. "The basic requirement to participate in this rebate program is to have a home charging unit installed for the electric vehicle, and that unit must be served by a structure on the REMC system.
"Members will be eligible for a rebate of 50% of the cost of the home charging unit with proof of purchase, with a maximum rebate of $300 for the unit," said Spear. "If a member happens to need a second unit for their home, they will also be eligible for another rebate for that unit."
In addition, "we took it a step further, and members can also receive up to $150 for a 'State of Indiana fee,' such as Indiana's electric vehicle supplemental fee, that is paid when registering the vehicle. This is a onetime rebate per membership," Spear explained.
To receive these rebates, "a member's electric account must be placed on the appropriate Time of Use rate and remain on that rate for a minimum of one year," Spear said. The Time of Use rate puts a member in control of when they use electricity and when they make decisions on operating appliances.
"We want those electric vehicles to be charging at home in the overnight hours when it is the most economical time for energy," Spear continued. "The Time of Use rate breaks down use to three blocks during a 24-hour timeframe."
For further details, there is information on our website at cwremc.coop under the "Programs" and then "Rebates" tabs, titled "Electric vehicle home charging program."
Members can also contact our Energy Advisor Joe Spear by calling 800-844-7161 or by emailing jspear@cwremc.coop.
The following is Carroll White REMC's Time of Use Monthly Rate:
Access Charge: …………… $36.00 per month
On-Peak Energy Charge: $0.452630 per kWh
Off-Peak Energy Charge: $0.078410 per kWh
Super Off-Peak Energy Charge: $0.066490 per kWh
DAILY PRE-PAY RATE:
Access Charge: $1.21 per day
On-Peak Energy Charge: $0.452630 per kWh
Off-Peak Energy Charge: $0.078410 per kWh
Super Off-Peak Energy Charge: $0.066490 per kWh