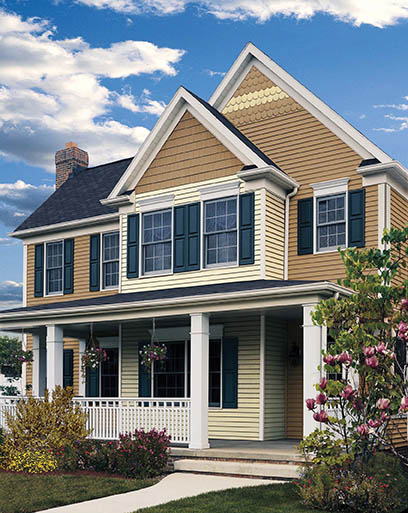 The Touchstone Energy® Home program is alive and well at Harrison REMC. For 2018, we have fine-tuned this program that assists members in building a comfortable, new home.
The major new features to consider are:
After the completed Touchstone Energy Home is performance-tested and shown to meet all the program requirements, the homeowner will receive a $400 credit on his/her electric bill after moving in.
Nearly any home plan can be built as a Touchstone Energy Home.
The Touchstone Energy Home program is more of a building strategy that deals with energy consumption. By designing a home that uses less energy, this home is more comfortable, more healthful, more durable and safer to live in. And all these benefits are hidden in the curbside beauty of the home plan you chose to build.
Concerned about the environment? Instead of driving a standard gasoline car for seven years, drive a hybrid electric car, and you will reduce your carbon introduction into the atmosphere by 21,000 pounds.
However, for you to make a bigger impact on the environment, consider that an average Touchstone Energy Home prevents 30,000 pounds of carbon from being introduced into the atmosphere every year. If you are wanting to do your part to prevent carbon introduction into the atmosphere, build a Touchstone Energy Home. It has a bigger benefit to Mother Earth's atmosphere than almost anything else you can do. A Touchstone Energy Home is reducing the carbon footprint every day of every year that it uses energy.
People who live in Touchstone Energy Homes are extremely pleased with the comfort they get to experience at affordable price. Homeownership costs are not just what it takes to build and maintain a home. But those costs also include what it takes to live in the home comfortably and safely every year. The energy-efficiency of a Touchstone Energy Home makes ownership costs affordable.
Touchstone Energy Homes are not recognizable as you drive down the highway or through a subdivision. Their high-performance characteristics are behind the walls, above the ceilings, below the floors and inside the appliances.
So, if you want a beautiful home to fit in the neighborhood, but you also want it to perform better than any other home in the neighborhood, contact Bob Geswein at Harrison REMC. If you are planning to build in 2018, he can share with you all the benefits a Touchstone Energy Home offers. He will guide you in the building strategies to achieve a high-performance result for the home of your dreams.