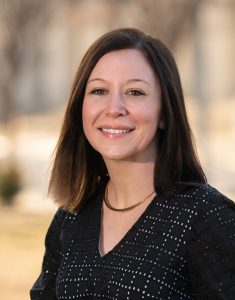 The Annual Meeting is one of our favorite events of the year, but protecting the health and well-being of Bartholomew County REMC's members, employees and board of directors comes first. There are just too many uncertainties brought on by the COVID-19 pandemic right now, so we made the tough decision to transition our Annual Meeting to an online format this year.
While we will not be hosting an in-person event, we were fortunate to have in place options for you to vote in the 2020 board of director and nominating committee elections. Over 1,500 of you voted from the comfort of your home, either online or by mail in April. Thank you for participating in the election
If you did not vote in the spring, a drive up option will be available Aug. 19 from 2- 6 pm at our office on Deaver Road. You will still have your voice heard while staying safe in your vehicle.
All members that cast votes either in the spring or on Aug. 19 will receive a $20 bill credit in September. Meeting details were sent to each member in July notifying you if we have received your vote. See page 6 for more annual meeting details.
Though you will not be able to be with us in person, you will be able to attend your Annual Meeting virtually. We will live stream the event on our Facebook page, YouTube channel and our website, www.bcremc.com at the annual meeting time — 7 p.m. on Thursday, Aug. 20. During the virtual meeting, we will conduct the business meeting, and announce the results of the elections.
We are all going to miss the in-person meeting – but what we are going to miss most is interacting with you, our members. However, your safety, and the safety of our employees and our board, is our top priority right now. Thank you for your understanding as we work toward a new meeting format and voting option to fit with our current environment. I hope you will join us on Aug. 20. See you online for the BCREMC Annual Meeting!